Every volunteer-driven organization knows the importance of a good volunteer recruitment process. That process ensures your organization can attract the right people and capture all the volunteer information you need to schedule, manage, and engage with supporters. 
More and more, people are looking online for volunteer opportunities, which makes investing in the right online tools more important than ever. Investing in volunteer management software with a great volunteer database, scheduling tool, and communication capabilities will help your organization streamline your volunteer recruitment process so that it eventually runs like a well-oiled machine. 
Keep these five strategies in mind as you work to streamline your volunteer recruitment process: 
Use volunteer management software to stay organized.

Offer a clean and simple volunteer registration page.

Ensure your website tells your story.

Tap into existing networks to find new volunteers.

Take a strategic scheduling approach.
Are you ready to start enhancing your organization's volunteer recruitment process? Let's dive in to explore these strategies.
1. Use volunteer management software to stay organized.
Does your organization use multiple tools or software solutions to manage your volunteer program? Do you feel like you are spending too much time on program administration? If you answered yes, it's time to start streamlining your volunteer program administration into a single system.
There are many volunteer management software solutions on the market that have been built to meet the specific needs of organizations just like yours. Volunteer management software should allow your organization to manage its volunteer programs and administration in one system. Not only does having everything in one place save administrative time, but it also reduces errors along the way. 
Your volunteer management software should offer the following features: 
A volunteer database

– This is a single database in which all volunteer contact information, qualifications, skills, availability, activity, hours worked history, and much more is stored. A volunteer database should offer easy filtering and segmentation for scheduling and communications. 

Branded online registration pages

– Your system should allow you to build a customizable online sign-up page that communicates important information about all your existing volunteer opportunities and offers volunteers a convenient online sign-up process. 

Screening tools

– Volunteer management platforms offer customizable screening features that allow your organization to easily review, screen, and accept or reject volunteer applications based on your program's requirements. 

Mass communication features

– Communication features allow you to create customized email templates and send them to segmented volunteer lists to boost engagement and shift sign-ups.   

Volunteer hours tracking

– Reporting and tracking capabilities allow your organization to track volunteer hours by individual volunteer, group, program, or date. Look for a system that offers volunteer shift check-in features to capture more accurate attendance data. This data can be used to accurately report on the volunteer impact for each program and help secure funding. 
2. Offer a clean and simple volunteer registration page.
You often only have one chance to make an excellent first impression on a prospective volunteer, and the last thing you want to do is scare them off with a difficult registration page. Investing in creating a great volunteer registration page will help you attract more volunteers and streamline the training and scheduling process along the way. 
When looking to create a new volunteer recruitment page, you should look for volunteer management software that offers you the flexibility to design your online registration page and form the way you see fit, from branding and custom form questions to availability and self-sign-up for shifts. 
Here is a quick look at how to craft a well-planned volunteer registration page: 
Provide a brief overview of your program and why people should join your cause.

This is your chance to really sell your mission and get prospects excited about joining your team. 

Customize your registration form to only ask for necessary information from volunteers.

This includes new volunteers' names, contact information, skills and interests, and general availability.

Once a volunteer is signed up, set up an automated email to be sent to new volunteers with more information on your training or onboarding process.

This will ensure they feel welcomed and will streamline the onboarding process automatically. 
3. Ensure your website tells your story.
Your volunteer page on your website will be where most people go when they are interested in contributing to your organization. This is the place to tell them all about your organization's amazing work and share information about the positive impact a new volunteer can make. 
Your program's website should feature compelling, descriptive content that tells prospective volunteers everything they need to know about what it's like to volunteer for your cause. Here is a quick overview of the most important elements to include on your site: 
Your mission statement, story, and list of all your current volunteer programs 

Direct volunteer sign-up links that are highly visible 

Real photos of volunteers on the job

Real volunteer testimonials or stories outlining all the benefits of volunteering with your organization 

Program updates on your website's blog
You can use online marketing tactics such as creating digital ads and deploying search engine optimization strategies to drive more traffic to your site. These strategies ensure your website is more visible across the web
These tips help increase your website's conversion rate for converting more visitors into volunteers. 
4. Tap into existing networks to find new volunteers.
You don't have to search far and wide for new audiences to conduct recruitment campaigns. You can start your volunteer recruitment using your communication platforms and existing supporter network. 
These networks include: 
Email

. Send out a series of emails to your existing volunteers inviting them to sign-up for your new volunteer opportunities. This is a great way to get shifts filled and re-engage some volunteers along the way. 

Social media.

Share your upcoming volunteer shifts, opportunities, or programs on all your social media channels, and make sure to include a sign-up link in the posts. 

Word-of-mouth advertising.

Ask current volunteers to share their positive experiences and invite their family members and friends to attend a volunteer opportunity. 

Current donors

. Your donors are some of your greatest supporters, which makes them a great audience to convert into volunteers for your organization as well. Make sure to send out an email inviting them to volunteer for your opportunities as well. 

Corporate partners

.

Corporate volunteerism

is growing in popularity as businesses seek to adopt philanthropy programs. Corporate volunteers are an excellent source of often-untapped support. Reach out to some local companies to see if their employees can come help volunteer. 
5. Take a strategic scheduling approach.
This is when investing in the online registration process really pays off. Scheduling volunteers shouldn't be a time-consuming process. Once your shifts are created with defined roles, responsibilities, time, locations, and the minimum and maximum volunteer requirements, filling those shifts should be a simple process. 
Here are a few ways to harness your existing volunteer data to schedule volunteers efficiently and strategically:
Enable Volunteer Self Sign-up

– Empower your volunteers to sign up directly to the shifts that they are qualified for. This can speed up the registration process dramatically and give volunteers more control over their involvement. 
Choose the Best Shift Matching System

– For fast manual sign-ups, look for a system that uses volunteer data to help with the scheduling process. This is done by harnessing the data inside your volunteer profiles, including qualifications, skills, certification, and availability. Then, your volunteer management system will only show volunteers the shifts they are able to work. 
---
Recruiting, screening, scheduling, and managing volunteers doesn't need to be an overwhelming task anymore. By investing in the right volunteer management software, your organization will be able to streamline its recruitment process and cut down on the administrative time of all other volunteer management processes. 
ABOUT THE AUTHOR: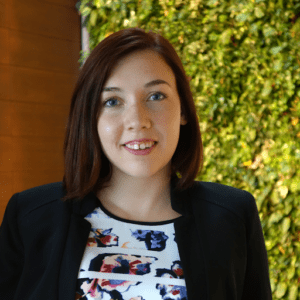 Cassandra Smallman
Head of Marketing at InitLive
Cassandra is a passionate content creator dedicated to fostering positive impact through thought leadership in both the Nonprofit sector and live events industry. You can find her work at www.initlive.com or on Linkedin and Twitter.