With the proliferation and popularity of social media (there are more than 100 social media platforms used by more than three billion people), there's a misconception that email marketing is old-school. Some people think it's not as effective as social media; that spam's prevalence has rendered email marketing ineffective. None of those things are true. Email is perhaps the most powerful form of digital marketing. 
Email marketing is alive and well, and it's essential to nonprofit growth and audience outreach. Donors worldwide say email is the communication tool that most inspires them to give—more than print, social media, website, and television ads. Email marketing is one of the best marketing methods to drive more donations. It accounted for 28 percent of the revenue generated by nonprofits in 2017. 
The average open rates for nonprofit emails are also impressive. They improved from 20.39 percent in 2018 to 25.2 percent in 2019. Statistics also show that leveraging email campaigns in your digital marketing mix will give you a better chance of attracting new donors and volunteers. 
5 Benefits of Email Marketing
Good Return on Investment (ROI)
Email marketing is a cost-effective way to communicate with an engaged audience. People who sign up for email on your website or your social media accounts want to hear from your organization. After they sign up, it costs very little to send emails and interact with them.
Email marketing keeps audiences engaged with mission-driven storytelling and progress updates using the world's most widely-used communication tool. Email is ubiquitous globally, with more than four billion users, translating into an increased engagement level for fundraising campaigns and events and continued support.
Increased Donations
Email marketing allows nonprofits to increase donations by reducing the barriers to donating. It's a more cost-conscious and less intrusive way to ask for donations than direct mail, and therefore, far more effective. Including a "donate now" button that links to a simple online donation form prompts subscribers to donate.
Personalized and Targeted 
The personal touch helps build and cement relationships, which can make the recipient feel more involved. And personalization matters. Research shows that personalized emails deliver six times higher transaction rates! That could translate into six more donations for your organization!
Segmenting and personalizing emails also allows you to make your messages more relevant and show your appreciation, another step to increase the likelihood that they'll donate again.
Personalized emails provide the best platform to share the information supporters desire most. Surveys show that more than 60 percent of donors value stories about the organization's impact. Similarly, they appreciate content that shares results (i.e., how much money the organization has raised), and donations are used. 
Creating an Email Marketing Campaign
So, how can you create a marketing campaign that drives your organization forward? What tactics can you use to develop successful email marketing communications? 
Identify Clear-Cut Objectives
What action do you want your email recipients to take? Having a clear understanding of your goals will help you develop email marketing messages with a well-defined purpose and make the call to action more effective in achieving the desired results. 
Create a Compelling Subject Line to Spark Curiosity
Subject lines are a crucial component of a successful email marketing campaign. More than 30 percent of email recipients decide whether to open an email based on the subject line. The subject line provides the first hint about what to expect in the email, making it critical to your email marketing efforts' success. 
Here are a few tips for creating a more compelling email subject line:
Customize your email marketing lists to make messages are more relevant 

Keep the subject line short and sweet

Make your subject line action-oriented

Give insights on the email content 

Create a sense of urgency

Incorporate personalization
Segment Your Email Lists By Interest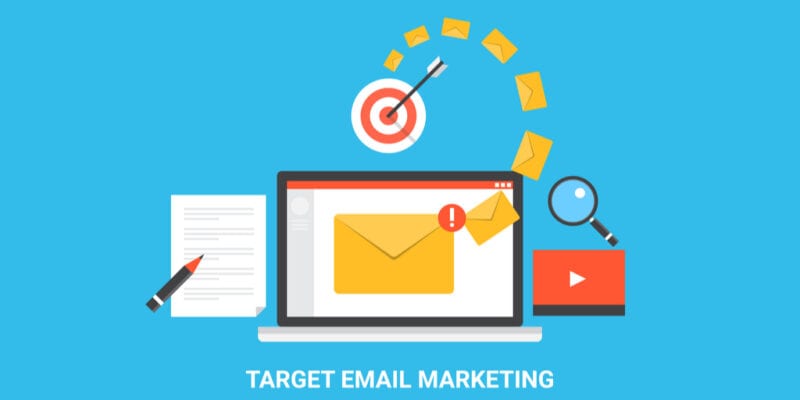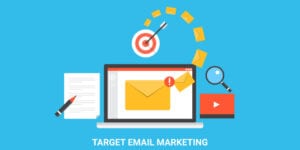 Take the time to understand each of your email marketing contacts and what offering piques their interest.  Here are a few additional tips on how to segment your email lists by interest:
Fully understand the past engagements of each of your email contacts

Leverage analytics

to identify audience website behavior

Analyze past email campaign initiatives to see what subjects specific people are most interested in based on previous behavior

Survey your email lists to find out what information they would be most interested in learning about and how your organization can provide them with value
Personalize Your Email Content
Using your contact's name is one way to provide personalization, but there are more ways to provide a customized experience. There is plenty of functionality that email campaigns can serve, and the ability to integrate with other tools is endless. Check out these personalization tactics you can incorporate to increase the click rate of your email marketing campaigns:
Create behavioral email triggers based on a prospect's interaction with your nonprofit's website

Consider the prospect's geographic location when deciding on the best time to email them

Deliver specific content to prospects based on their past interests 

Include the prospect's name in the subject line

Consider audience demographics when choosing appropriate email imagery

Use personalization tags and dynamic content
Don't Overdo the Email Copy
There is a fine line between having too much and too little content in an email marketing campaign. One option is to focus your efforts on the email's visual appeal and keep the content to a minimum (think a picture says a thousand words). Keep in mind that less is often more, and you only have a limited amount of time to deliver your direct message to your audience. Here are a few best practices for crafting email copy:
Correct grammar can make all the difference in converting prospects

Limit your emails to 750 words or less (content that is too long will end up in the spam folder)

Format your email to fit all device types (

53 percent of emails are opened on mobile devices

) and have a consistent design across platforms

Choose an easily readable font
Building and Growing Your Email List
There's a definite correlation between an organization's email list size and the number of donations they generate. One study reported that for every 1,000 messages sent, nonprofits raised $45. That's great, but you should always prioritize list quality over the size. 
An easy way to build and grow your email list is with Nonprofit Megaphone's newly launched Visitor Email Add-On that allows you to turn your website visitors into email subscribers. The system can typically identify email addresses for approximately 20 percent of your website traffic and integrate with any email marketing system (HubSpot, MailChimp, etc.) to avoid any duplicates without affecting the user experience. Schedule a call with one of our digital marketing experts for details.
Email is a relevant, affordable way for nonprofit organizations to reach potential volunteers and donors. Make sure it's part of your digital marketing strategy!
And, as always, to find out more about how to get the most from your Google Ad Grant, get in touch with our team of professional Google Grant experts. We love helping nonprofit organizations succeed!