Authors: Sara Gray, The National Equity Project, and Angie Hebert, Nonprofit Megaphone

 
In the wake of COVID, there is no shortage in the challenges faced by nonprofits. Whether it's reimaging upcoming fundraisers or in-person events, the uncertainty has caused many to rethink operations to ensure long-term survival.
Many of the nonprofit organizations we proudly list as clients not only rose to the challenge but created an opportunity to expand their services during times they were needed most.
One, the National Equity Project (NEP), did just that. The mission NEP is to transform the experiences, outcomes, and life options for children and families who have been historically underserved by our institutions and systems. They do this by supporting leaders, schools, communities, foundations, and nonprofits through equity-focused training and consulting.
Before COVID, NEP offered a range of professional learning institutes in the San Francisco Bay Area and Chicago area and was planning to launch their first-ever Leading for Equity institute in Denver in April. The NEP staff also frequently traveled to facilitate in-person consulting services to clients across the country. When the first shelter-in-place orders came in early March, they had to act fast in the face of an uncertain future. 
"We've facilitated thousands of groups over the past 25 years," said Sara Gray, Senior Director of Communications and Marketing. "We know how to get people together, to get folks in a room to talk and think deeply about the equity challenges they're facing in new and different ways. But could we do this on Zoom? And would people even want to try?" 
One thing NEP staff were sure of was that their work to highlight and challenge inequity was more critical than ever in the face of the profound injustices laid bare by both COVID and the racial violence reignited by the murders of Ahmaud Arbery, George Floyd, Breonna Taylor, and too many other Black Americans. It was not the time for NEP to play it safe—they had to go for broke.
Virtual Collaborative Tools Make a Difference
NEP decided to switch their entire service delivery model to virtual. "We are lucky. When we opened our Chicago office a few years ago, we started to implement better systems for working across distance," explained Gray. "We have hosted our all-staff meetings fully on Zoom for the past two years, and have played with different ways of humanizing that space and creating deep personal connections. All of our staff have a basic understanding of the platform and its capabilities, especially around using chat and breakouts." They also use Slack for internal communication and Google Suite. Having these virtual collaborative tools already in place internally helped accelerate the shift to virtual for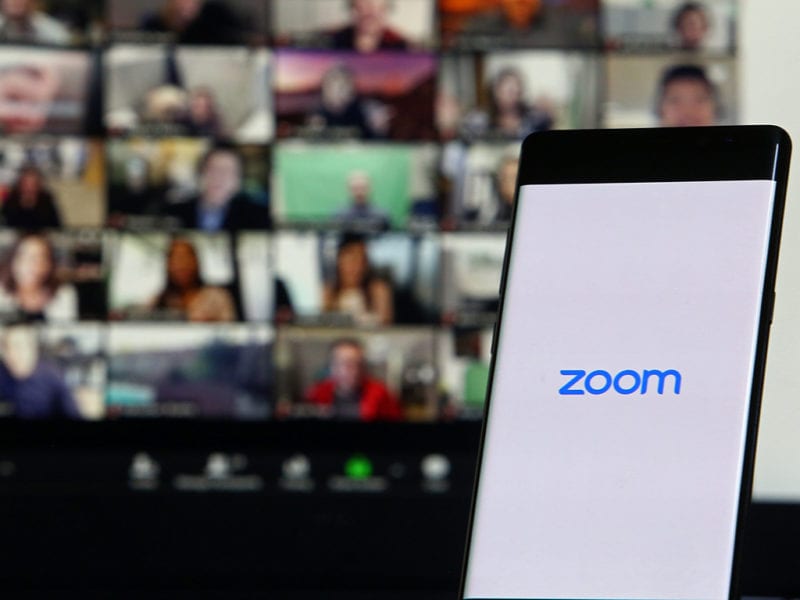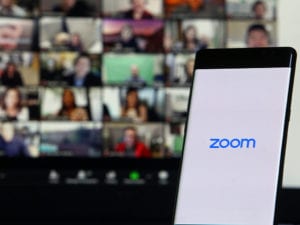 external clients and participants.
NEP had four, one-to-three day, professional learning institutes planned for June. They would be intensive experiences with 40 to 60 participants. Instead of canceling the institutes, the team took them all virtual—and ended up selling them all out, even increasing capacity! 
"I remember when we sold our first ticket after switching to virtual," says Gray. "I was cautiously optimistic. But people kept registering! Our market has expanded dramatically. People don't have to travel or pay for airfare. They log in from anywhere." Nonprofit Megaphone supported marketing the virtual institutes by quickly adjusting and expanding Google Ads for the institutes from regional targeting to national, as well as helping reach the rapidly growing number of people seeking virtual professional development opportunities due to shelter-in-place. 
The Institutes were successful—but also made the limits clear to the team. "We did Zoom from 9 am to 3 pm with an hour break. The first day, that was fine. But by the third day, we were all pretty "Zoom' ed out." They have switched their delivery model to weekly, three-hour courses, which launched in late July. "These sessions feel a lot more manageable for both the facilitators and participants," says Gray. "People can go try things out and then come back and share what they've learned."
What lessons can the National Equity Project share with other nonprofit organizations? 
"Even in the face of good news, we've still had to make some very hard decisions and cuts," answers Gray. "These are uncertain times both for us as nonprofits but also for our clients and funders. We've tried to thoughtfully plan our next moves by listening to our partners and staff. We try to be transparent with our staff, so they understand the 'why' of the changes we're asking them to make. Our focus is on staying connected and to our mission in this extended moment. We are leaning into the relationships, systems, and services we had in place before COVID to not only get us through this period but to reimagine our future.
"Interested in learning more about NEP's success? Check out their case study to see the amazing results they have been able to achieve with expert management of their Google Ad Grant!