In recent years, we've seen a gradual shift toward giving more meaningful gifts rather than extravagant items. These can be thoughtful gifts that simply show how well you know your family and friends. As many families have scaled back during challenging times, being with loved ones and showing appreciation for one another is, as always, what's important.
This holiday season, give back by shopping for unique gifts from nonprofit online stores. In this gift guide, you'll find selections from nonprofits that you won't see in regular shops. These thoughtful gifts are perfect for friends and family that are passionate about an important cause or a hobby they greatly enjoy.
What's more, your purchases from nonprofit shops will support the essential work of these organizations and the individuals they help year-round.
Our Holiday Gift Guide is arranged by organization type. Feel free to browse the table of contents if you are looking for anything in particular, and don't forget to check out Donation Style Gifts at the end of this guide. Happy shopping, and thank you for giving back this season!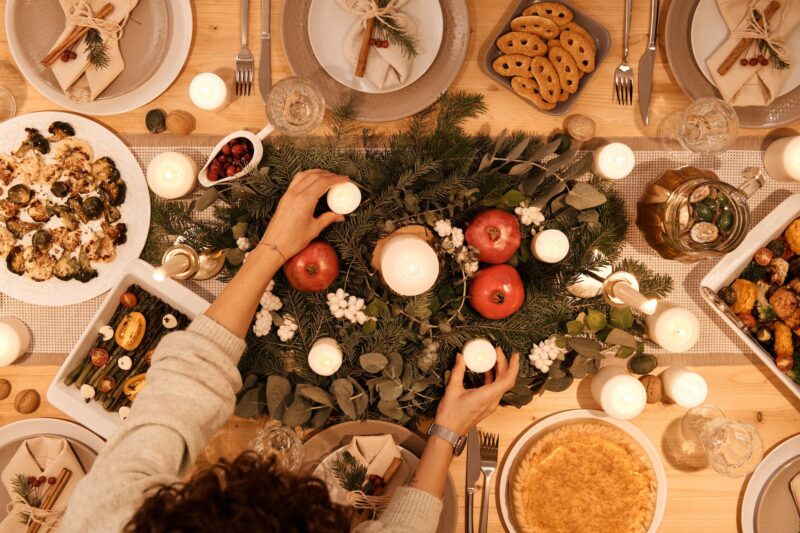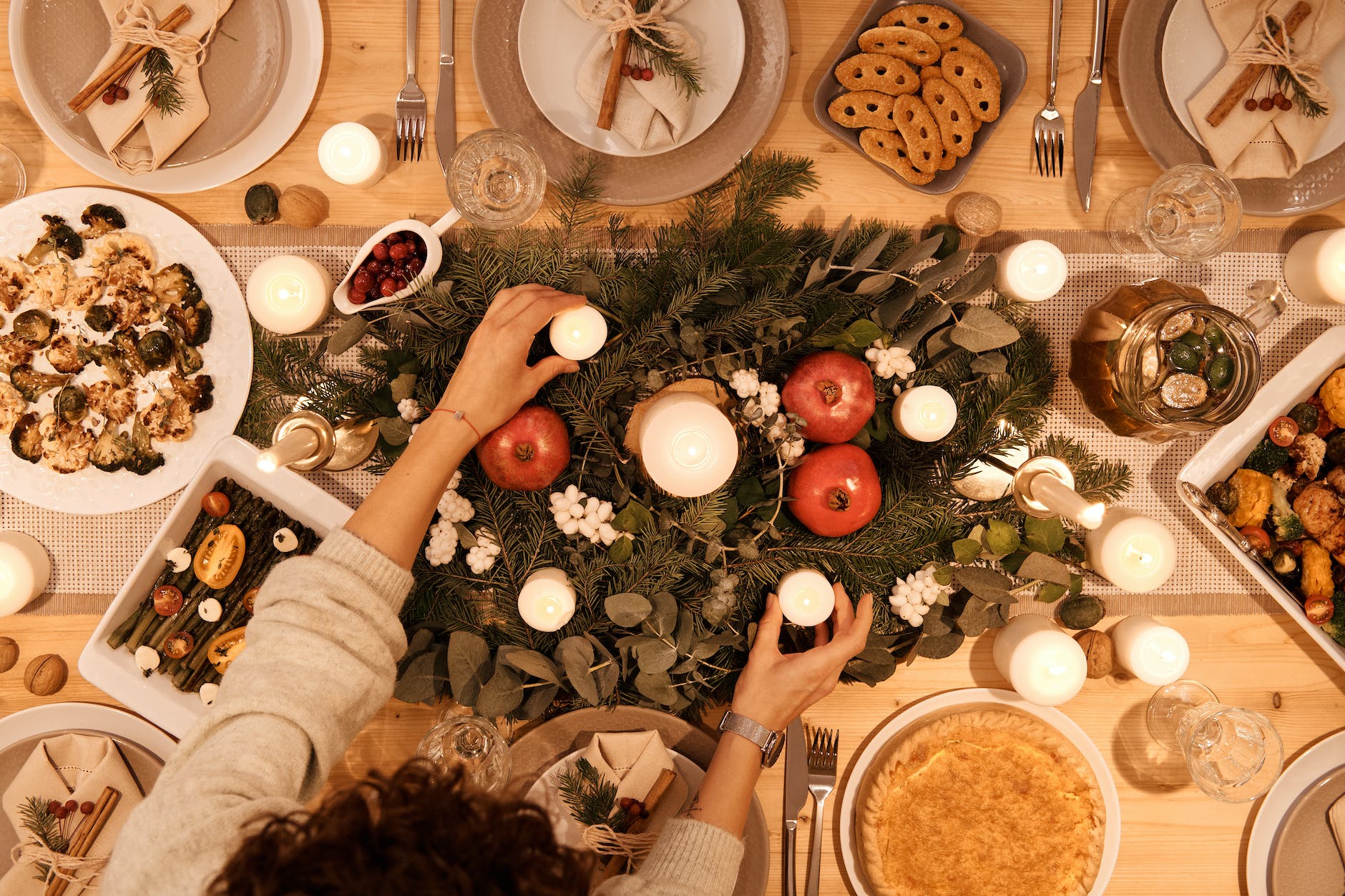 Agriculture
American Farmland Trust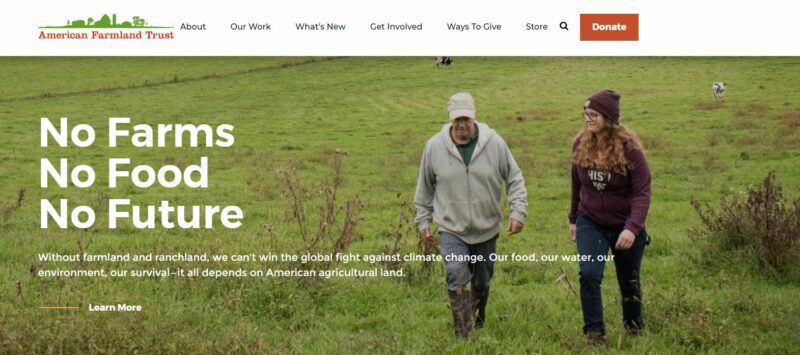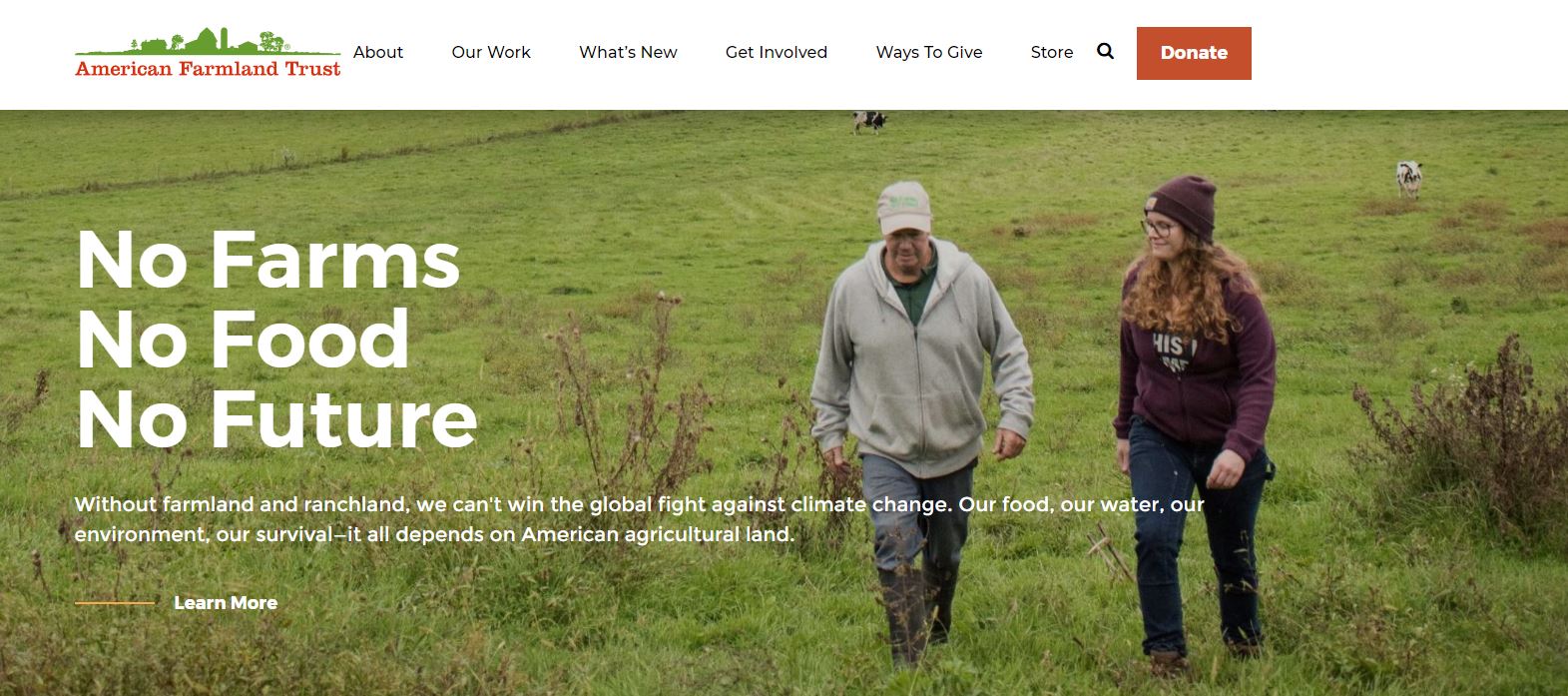 The American Farmland Trust protects agricultural land, promotes environmentally sound farming practices, and helps farmers continue to grow food for us all. They have saved millions of acres that would have otherwise been converted to commercial property, covered in pavement.
Shop their online store to help promote their mission. These gifts would be perfect for a loved one passionate about sustainable farming, growing food, and farmer appreciation.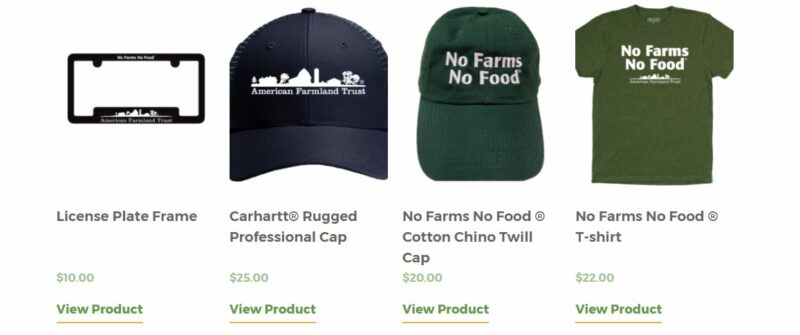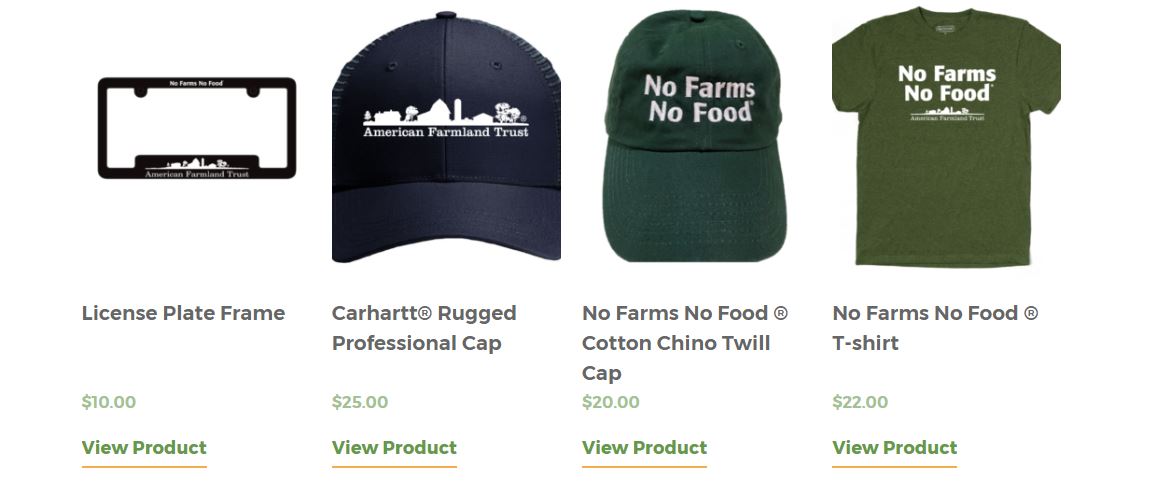 Kiss the Ground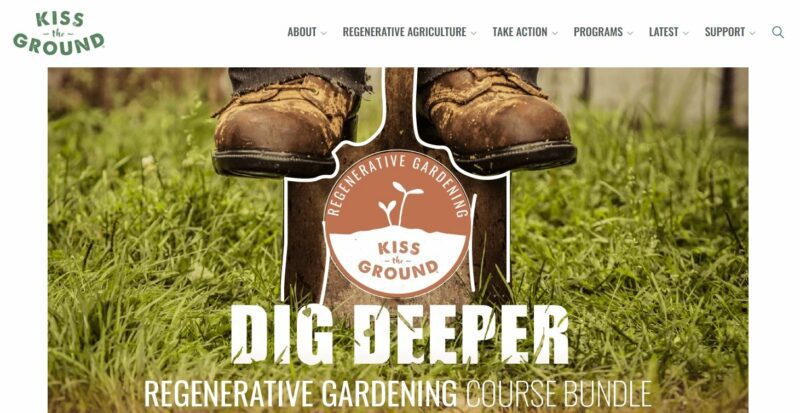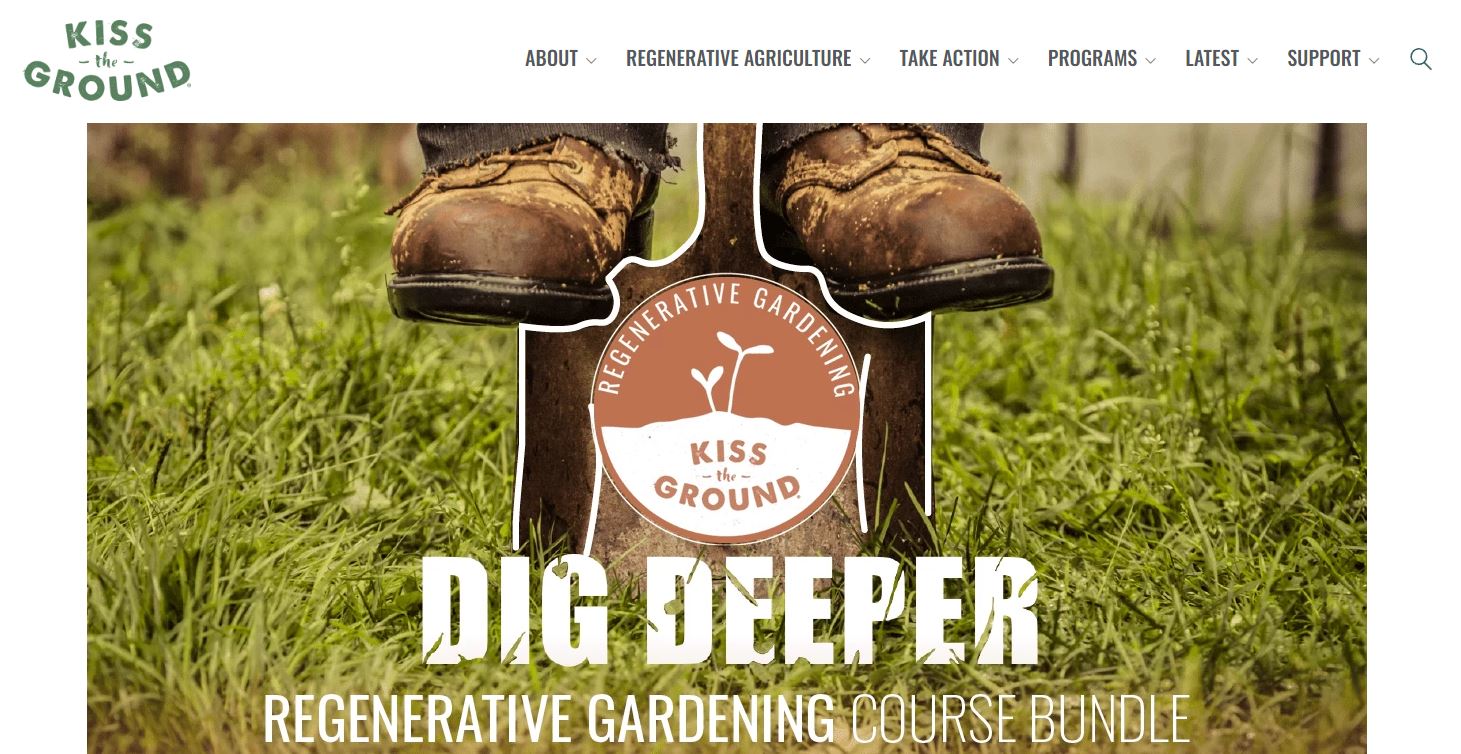 Kiss the Ground is committed to educating the public about the environmental benefits of regenerative agriculture. They inspire others to get involved and learn how to incorporate regenerative agriculture into their own farming practices.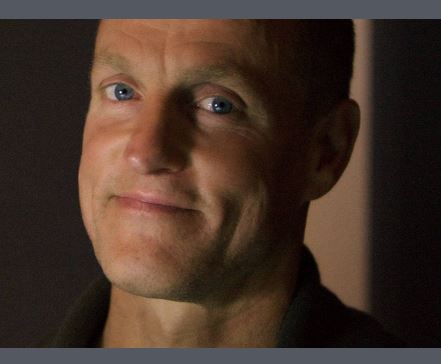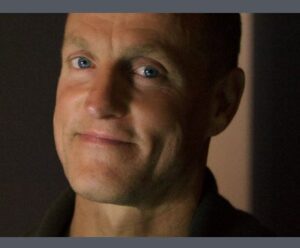 There is "a full-length documentary, Kiss the Ground, narrated by Woody Harrelson, that sheds light" on this important issue. Click here to watch the Trailer and learn more about the film. 
Check out their online store to shop for apparel, farming courses, books, and more.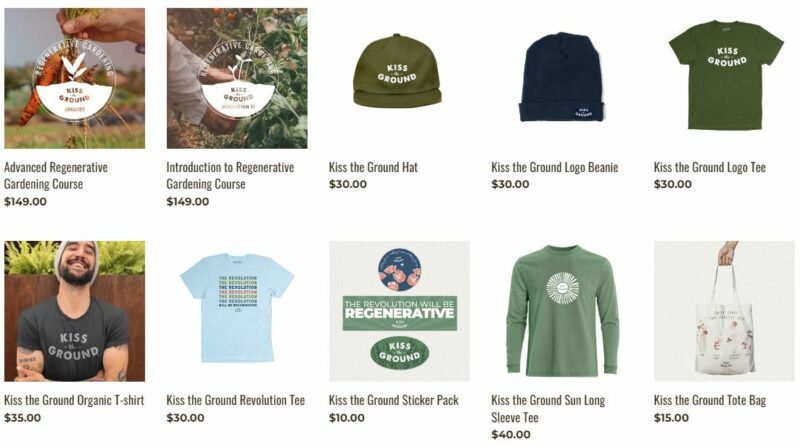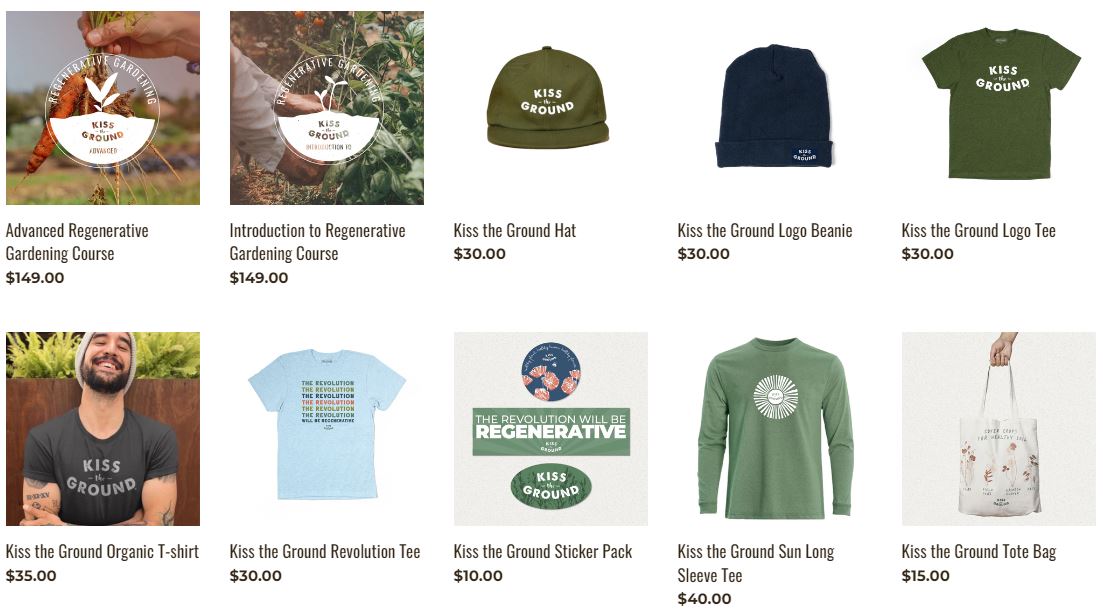 Animal Advocacy
ASPCA


The ASPCA (The American Society for the Prevention of Cruelty to Animals) advocates for the kind and respectful treatment of animals across the United States. The ASPCA gives a voice to helpless animals. In 2021, they relocated over 34,000 animals in need.
Your purchases on their Amazon store will help support this essential work, making a difference for animals. The ASPCA has T-shirts, pop sockets, and sweatshirts available now.
Best Friends Animal Society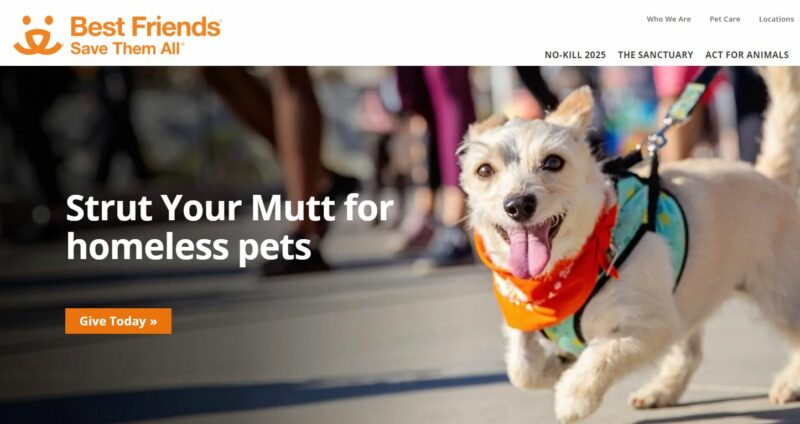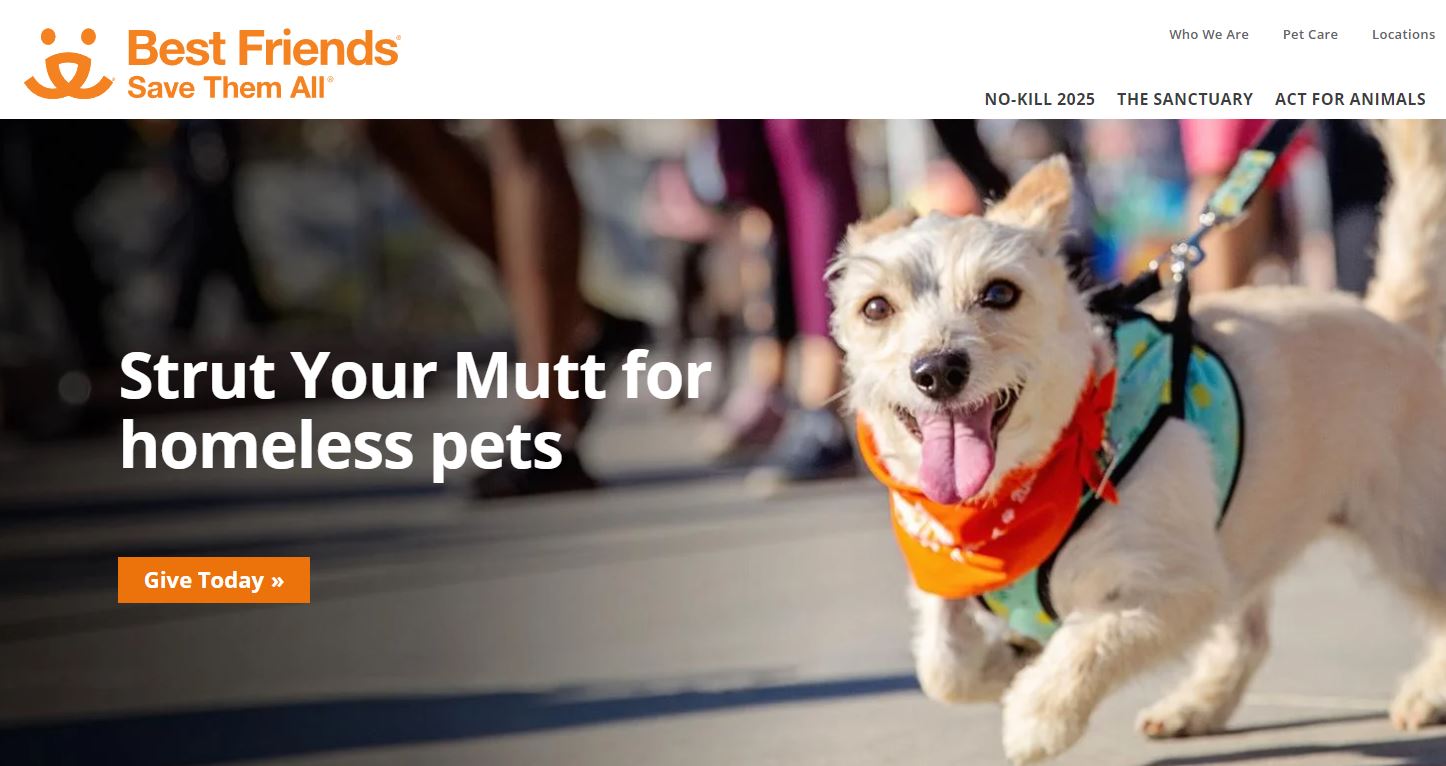 Best Friends Animal Society is a leading national animal welfare organization "dedicated to ending the killing of dogs and cats in America's shelters by 2025."
So many of us share a love for animals, and Best Friends Animal Society has excellent gift options for animal advocates and your pets.
In their online shop, 100% of all sales proceeds go toward helping save the lives of homeless pets! There are options from apparel to mugs and remembrance jewelry.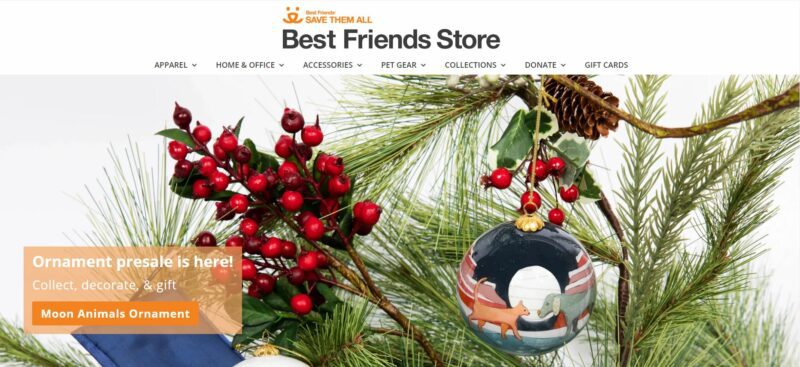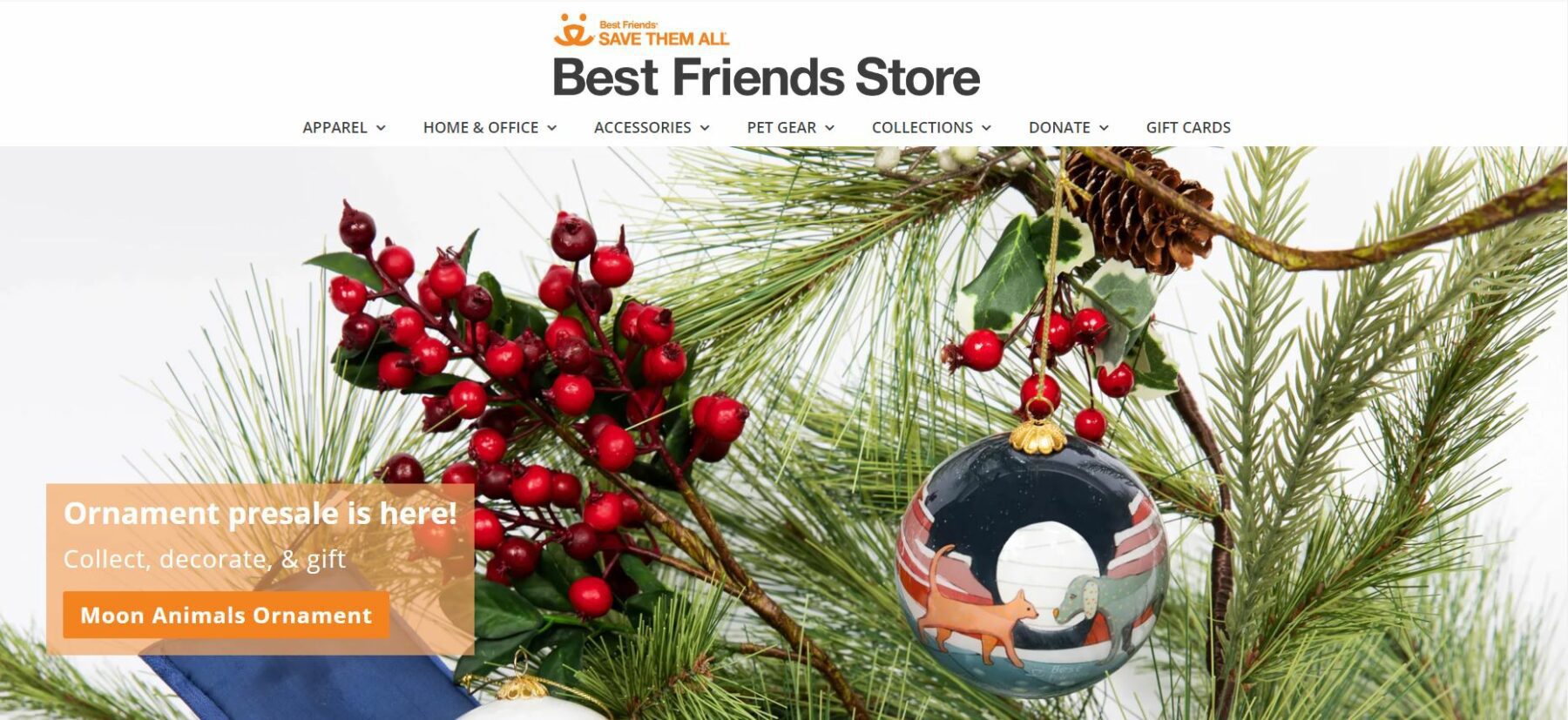 Here are a couple of our favorites from their adorable shop:
A Gift for a Furry Loved One: Wine Bottle Dog Toy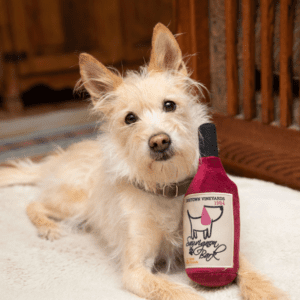 "Get the yappy hour started with this Sauvignon Bark wine bottle dog toy. It's a great way to entertain your pooch and make them feel included in the pawty!"
Something Truly Unique: Animal Art Stone Coaster Set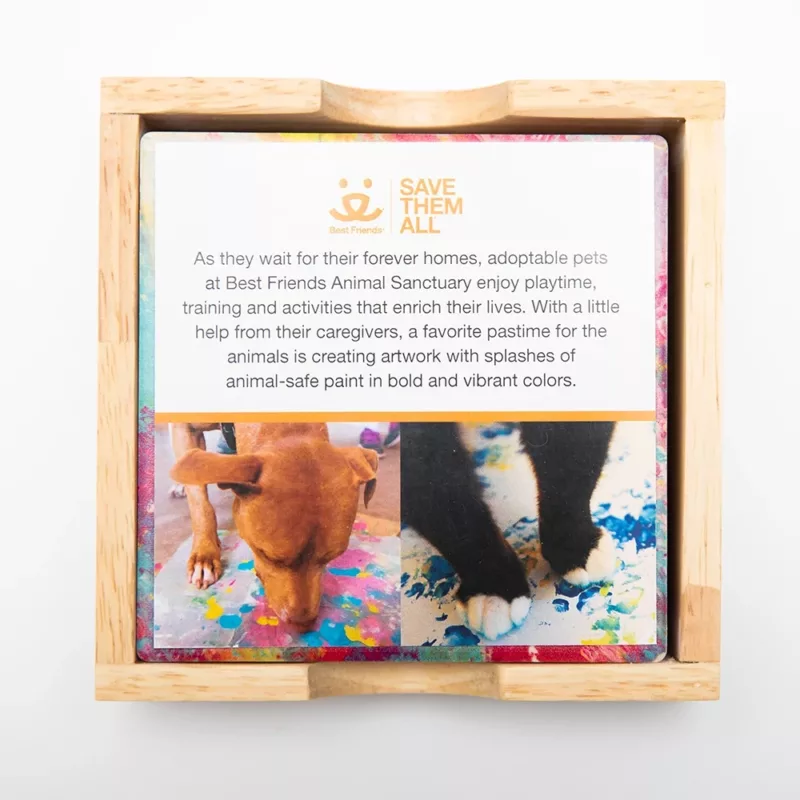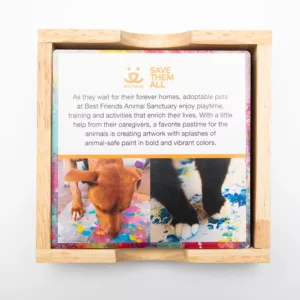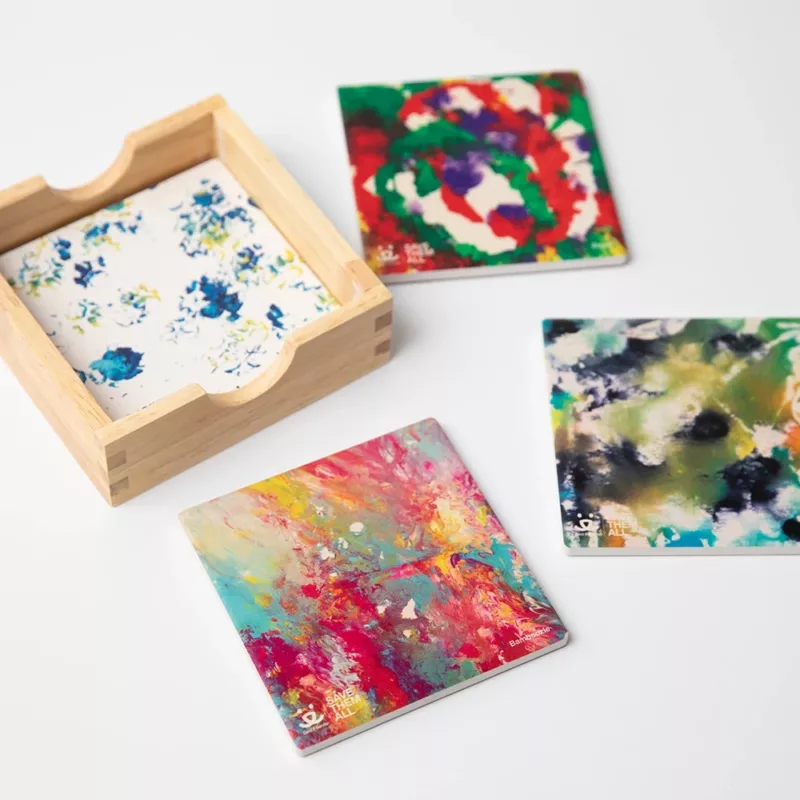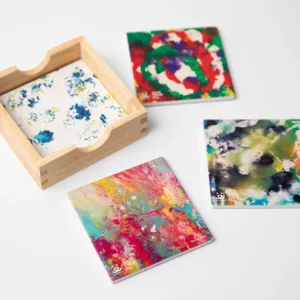 "As they wait for their forever homes, adoptable pets at Best Friends enjoy playtime, training, and activities that enrich their lives. With a little help from their caregivers, a favorite pastime for the animals is creating artwork with splashes of animal-safe paint in bold and vibrant colors. Show off the Sanctuary's best and most beloved four-legged artists while you raise a glass to the animals and protect your furniture at the same time."
Friends of Bonobos


Friends of Bonobos is on a mission to prevent Bonobos from extinction with the numerous threats they face. This nonprofit organization is dedicated to saving essential habitats, addressing threats to Bonobo populations, and helping these amazing individuals closely related to us! 
"We provide rescue, sanctuary, and rewilding to endangered bonobos. We save rainforests where bonobos live. We work with communities and governments to tackle the root causes of bonobo endangerment. We educate and raise awareness for bonobos and their plight locally and globally."
Shop their online store to help save Bonobos. "We're proud to say that each soft organic cotton t-shirt is made with renewable energy and is designed to be sent back to us to be recycled at the end of its lifecycle." 


Motley Zoo Animal Rescue


The Motley Zoo Animal Rescue "is a rock N' roll themed, volunteer-powered, foster-based, no-kill, 501c3 nonprofit corporation."
Since 2009, this nonprofit has saved thousands of animals and placed them in loving homes.  Additionally, they have established daycare, training, and boarding services to support their rescue animals.   
Proceeds from their online store go directly toward animal rescue efforts!
Old Friends Senior Dog Sanctuary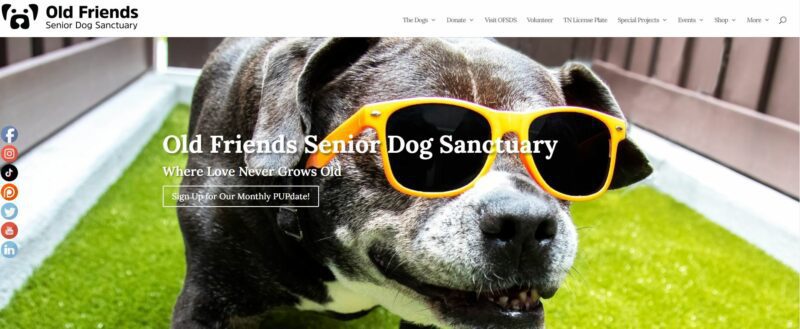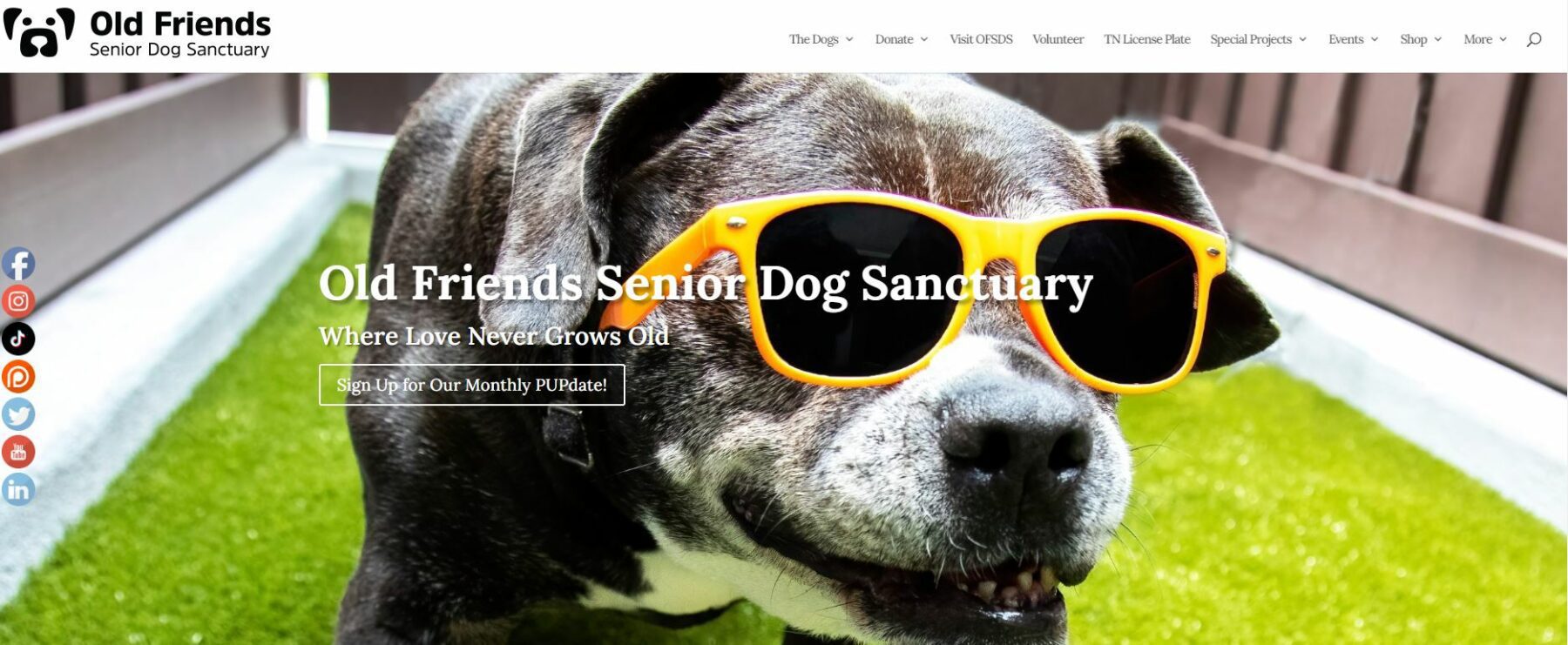 Old Friends Senior Dog Sanctuary (OFSDS) rescues senior dogs, giving them the unconditional love they have always deserved. This nonprofit is a crucial advocate for senior dogs, who have an increased chance of euthanasia at shelters.
OFSDS finds forever homes for these precious senior dogs, and they still provide them with veterinary care for life once they have found a loving home! 
Browse a wide selection of unique gifts on their online store, and support this dedicated nonprofit with your purchases. 
Pinups for Pitbulls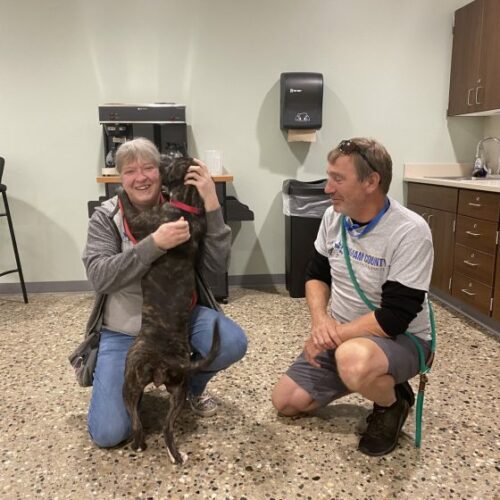 Pinups for Pitbulls advocates for pitbulls to be recognized as the friendly and highly adoptable pets they are. This nonprofit strives for pitbulls to be accepted in communities and promotes responsible pet ownership. 
When you purchase their online merchandise, you help Pinups for Pitbulls continue to advocate for and save pitbulls. 

Save the Chimps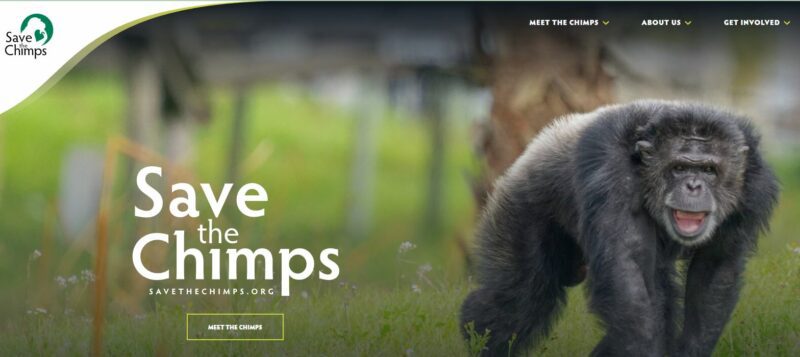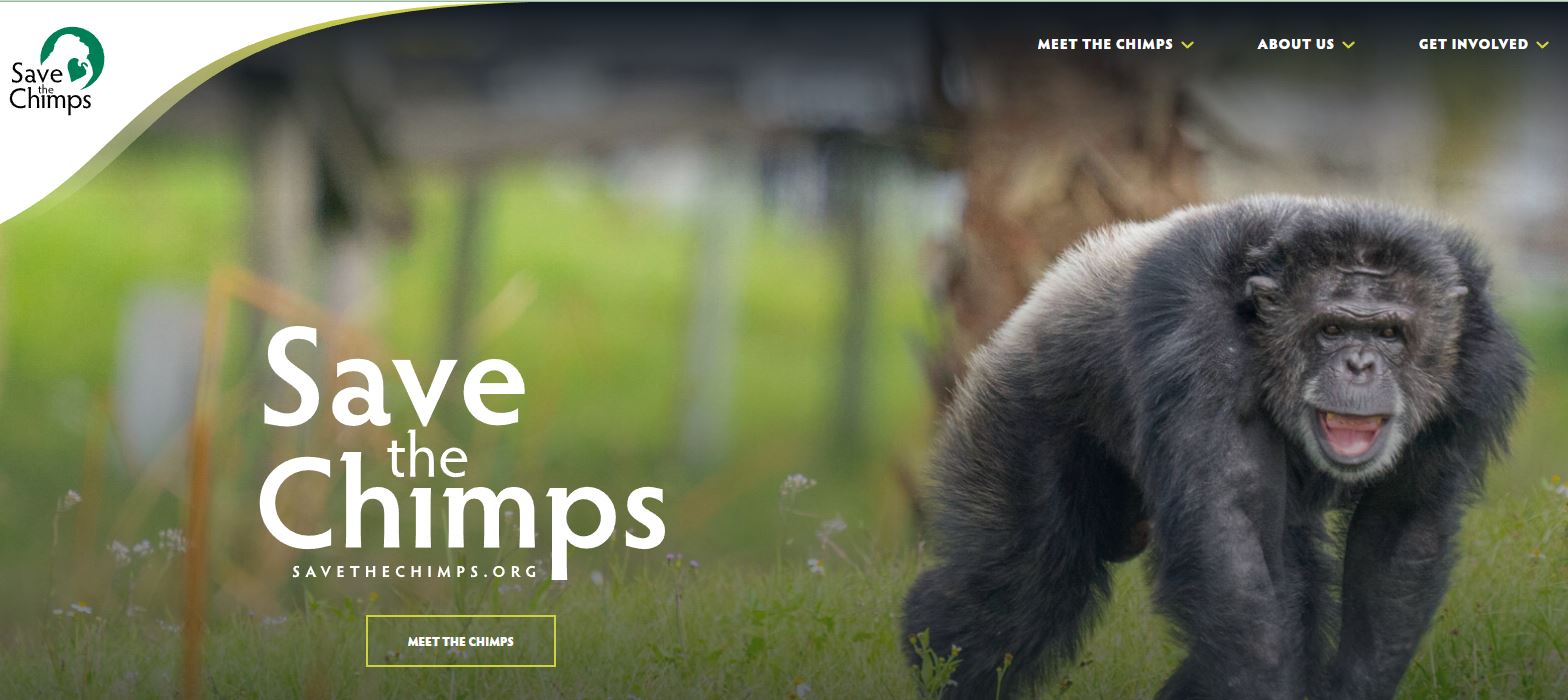 Save the Chimps "is one of the largest chimpanzee sanctuaries in the world whose mission is to provide refuge and exemplary care to chimpanzees in need. Save the Chimps offers life-long care for chimpanzees rescued from research laboratories, the pet trade, and the entertainment industry."
Shop for gifts on their online shop to support the life-long care and protection of chimpanzees at Save the Chimps sanctuary.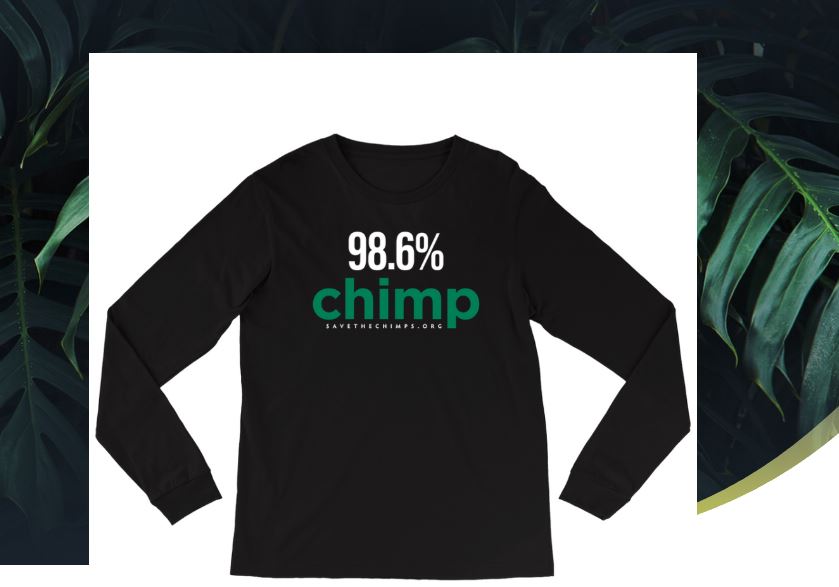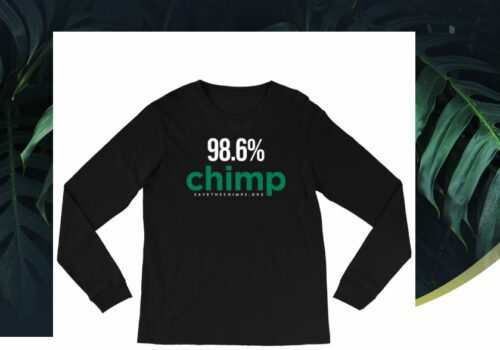 Susie's Senior Dogs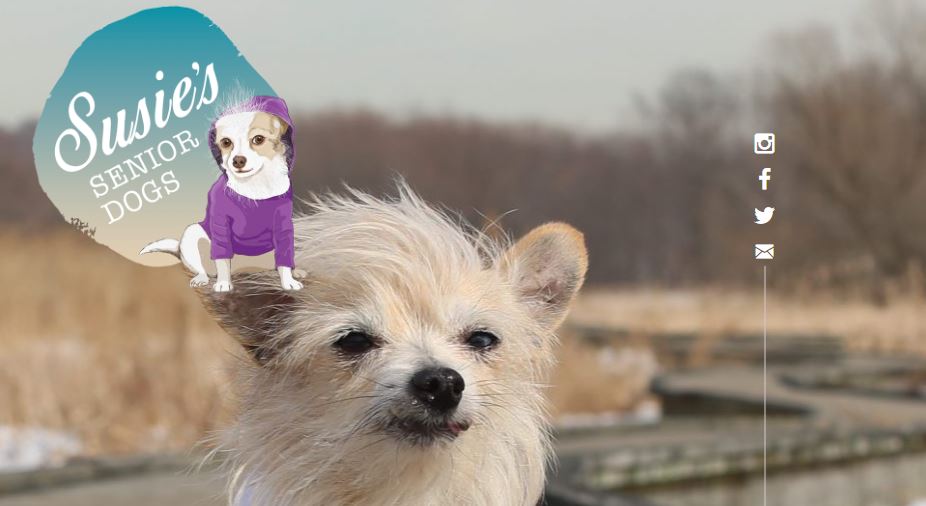 Susie's Senior Dogs (SSD) is a nonprofit organization "working to bring awareness to the plight of homeless senior dogs. Because of their age, senior dogs are most often overlooked by adopters. People fear adopting senior dogs for a number of reasons, but we're here to tell a different story. They have so much love to give! Senior dogs make wonderful companions, and they simply need to be given the chance."
SSD is "able to use donations to sponsor the needs of senior dogs, such as vet care, special training sessions…typically, anything that will help a senior dog become more "adoptable" and increase their chances of finding a forever home."
Susie's Senior Dogs has an adorable online store where all proceeds go directly toward helping senior dogs. Consider getting a sweatshirt for a furry loved one this season. 


Art & Culture
National Art Education Association


The National Art Education Association (NAEA) "champions creative growth and innovation by equitably advancing the tools and resources for a high-quality visual arts, design, and media arts education throughout diverse populations and communities of practice."
"Founded in 1947, the National Art Education Association is the leading professional membership organization exclusively for visual arts, design, and media arts education professionals."
Shop their books and apparel for the artist in your family!


Words Beats & Life


Words, Beats & Life (WBL), "is DC's longest running, dopest Hip-Hop based arts educational nonprofit. We are here to break down those barriers that keep our cities' outstanding young creatives from taking full advantage of the opportunities that come along with living in the Nation's Capital."
"Our goal is to invest in Washington, DC's creative ecosystem to employ our extensive list of artists and creators to be living examples of what our city's creative youth can accomplish with the right tools and the best role models. We achieve this goal through our many workshops, after school programs, concerts and festivals."
All proceeds from the Words Beats & Life Shop benefit their mission of making art education accessible to young creatives. Find unique gifts for your art-loving family and friends.
Here are just a few of our favorites:
Building Communities
Habitat for Humanity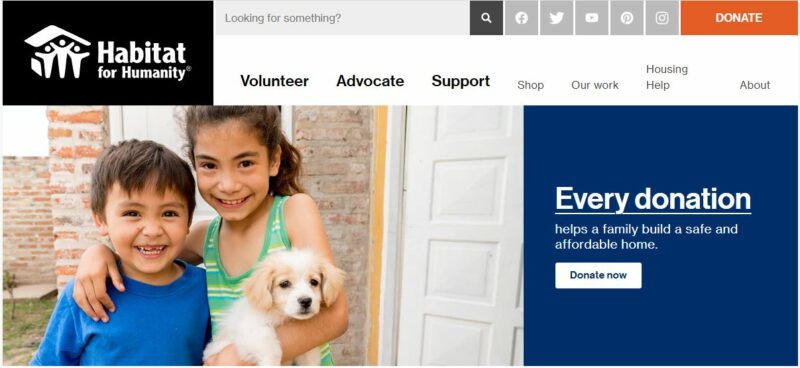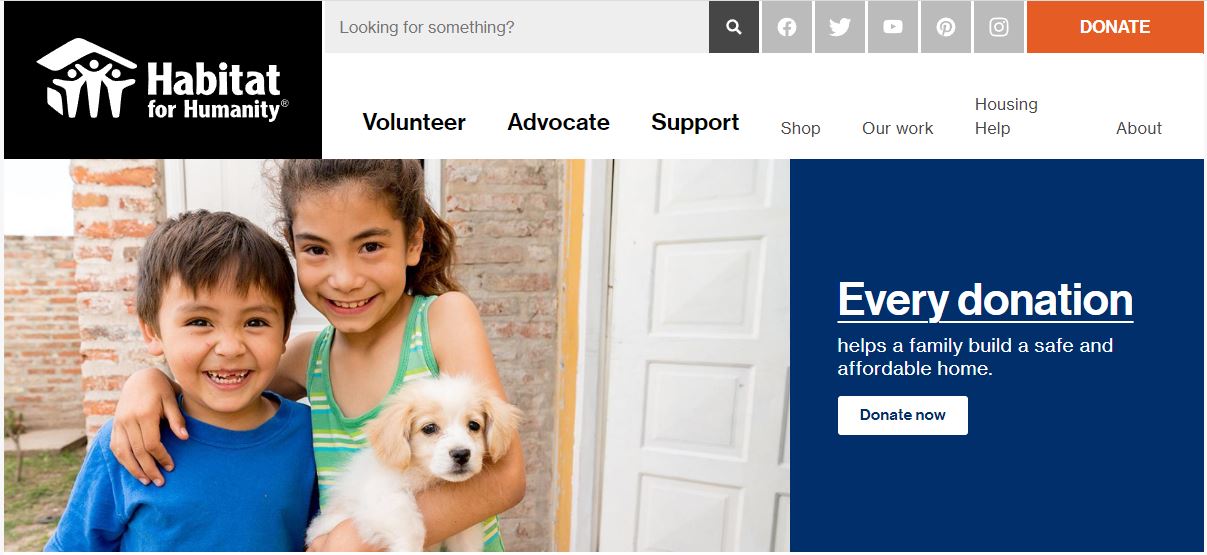 Habitat for Humanity is a nonprofit organization that advocates for affordable housing and helps families improve their homes. They work in over 70 countries and have helped more than 39 million people improve their living conditions since 1976.
You can support Habitat for Humanity's essential work by donating or shopping their online merchandise. These purchases help to build strong communities and improve the lives of families around the world.


Disability Support
ECAD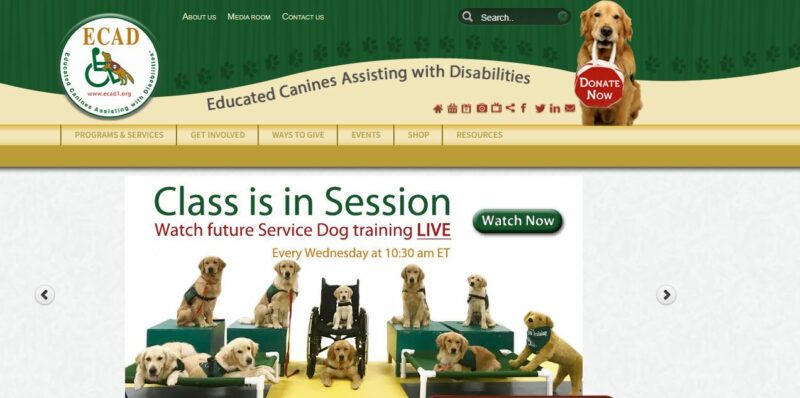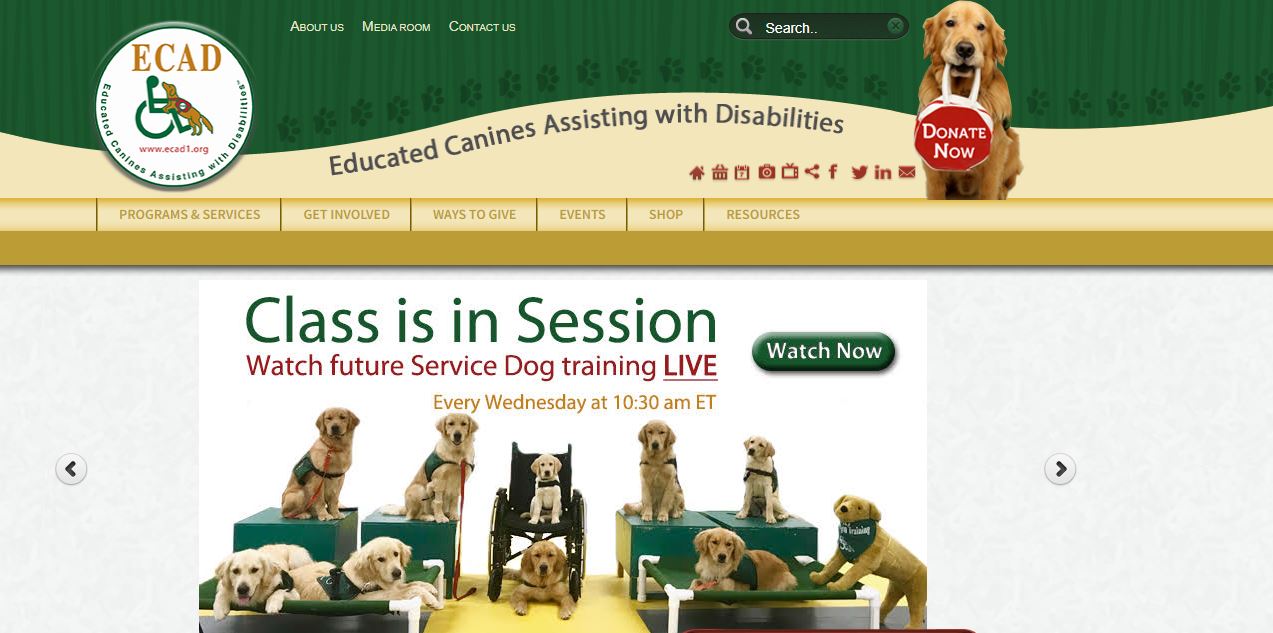 ECAD, Educated Canines Assisting with Disabilities, is a nonprofit organization focused on providing service dogs to people living with disabilities.
They have a number of programs to meet the needs of veterans, children with Autism, and those living with disabilities. Additionally, ECAD is dedicated to ensuring that canine assistance dogs are highly skilled in assisting with specific disabilities and needs.
Proceeds from all online purchases allow ECAD to train more Service Dogs to support those in need.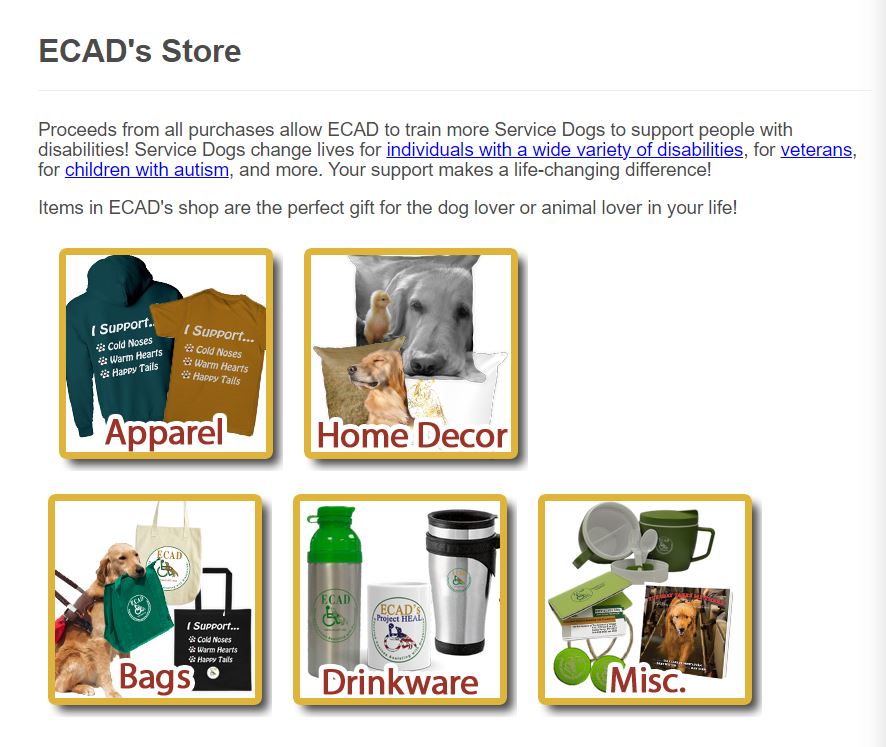 Economic Equity
De la Gente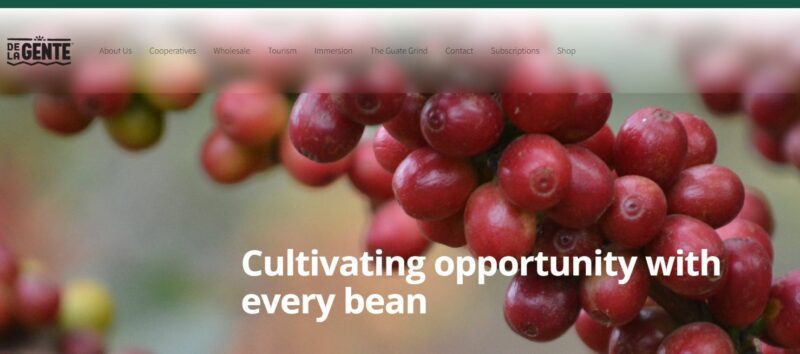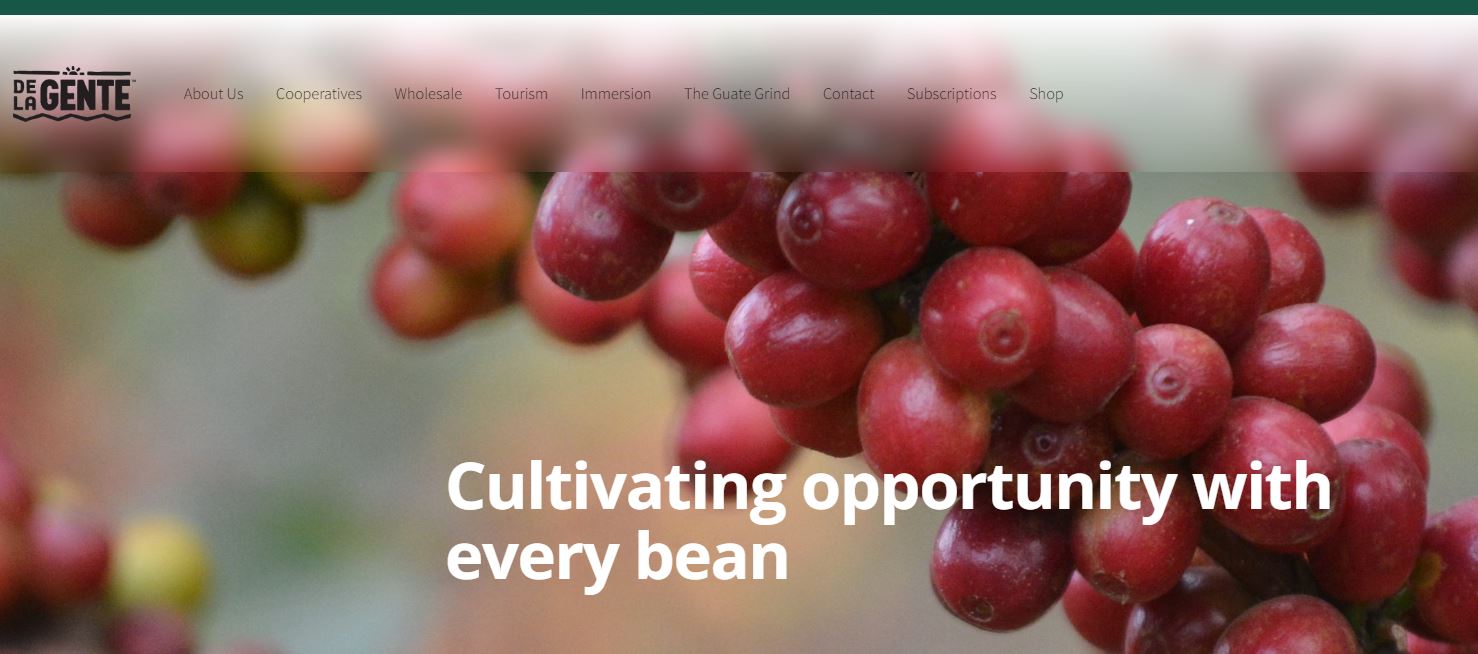 De la Gente is committed to creating economic opportunities for coffee-producing communities. "We envision a coffee industry that is equitable and inclusive, that enables small-scale farmers to earn a dignified income and live prosperous lives, that facilitates authentic relationships between coffee producers and buyers, and that prioritizes economic, social, and environmental needs of everyone involved."
This dedicated nonprofit sells coffee from their partner cooperatives, providing an improved market access for farmers while delivering high-quality products to roasters and consumers. 
Visit the De la Gente online shop to view their selection of delicious, high-quality coffee. 
Global Goods Partners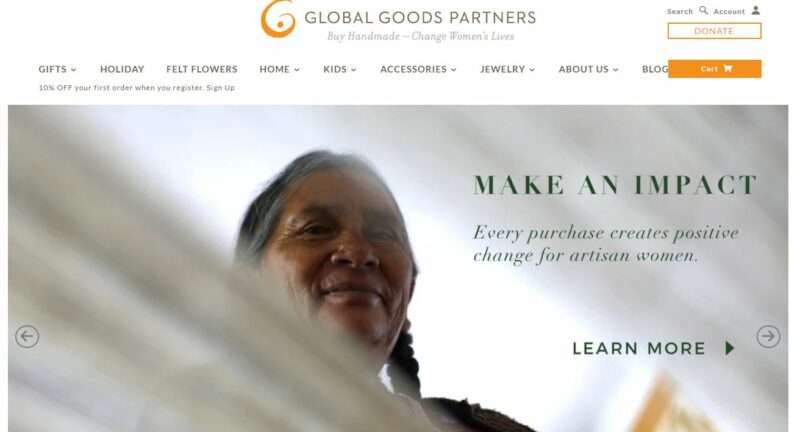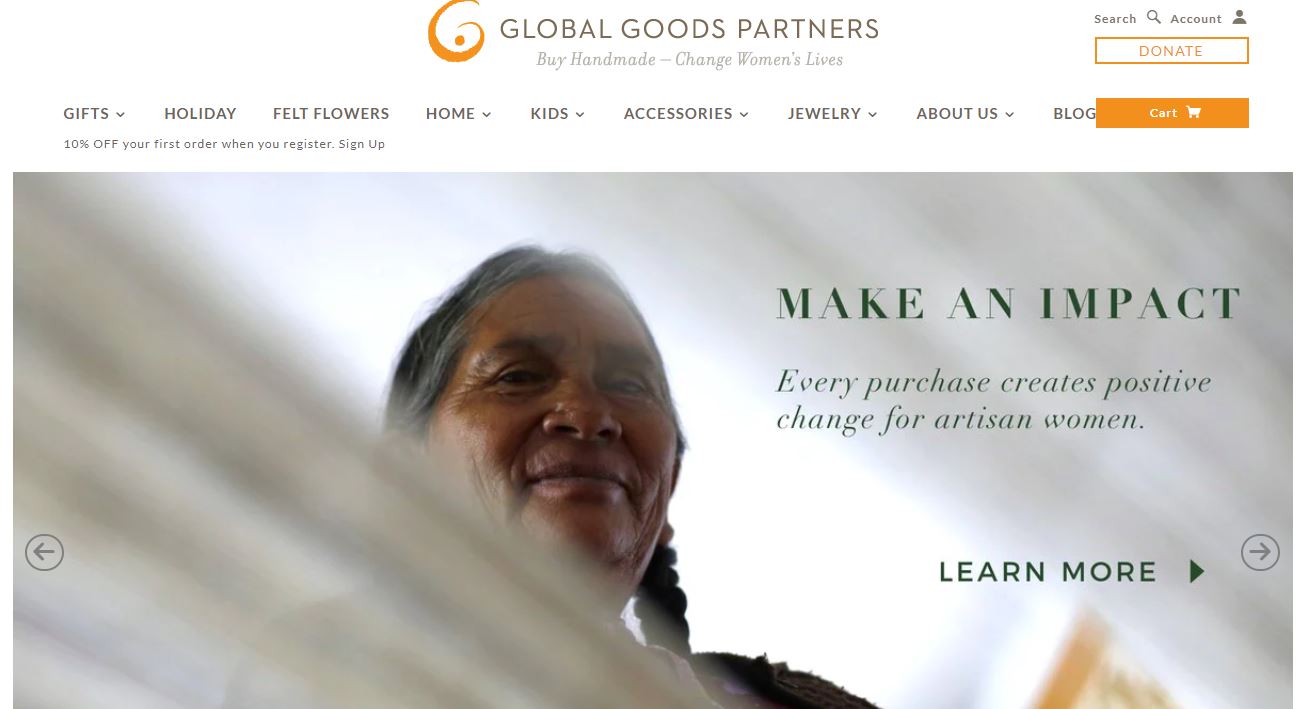 Global Goods Partners (GGP) is committed to providing sustainable jobs for women.
"In partnership with women-led, community-based organizations, GGP taps into the rich well of skill and artistry that is passed from one generation of women to the next. Our work, our resources and our resolve are focused on bridging gaps, opening doors, and providing opportunities for artisan women to join the international marketplace."
All Global Goods Partners products are fair trade and handmade. When you shop at their online store, all proceeds are directed toward the essential mission of this 501(c) 3 organization.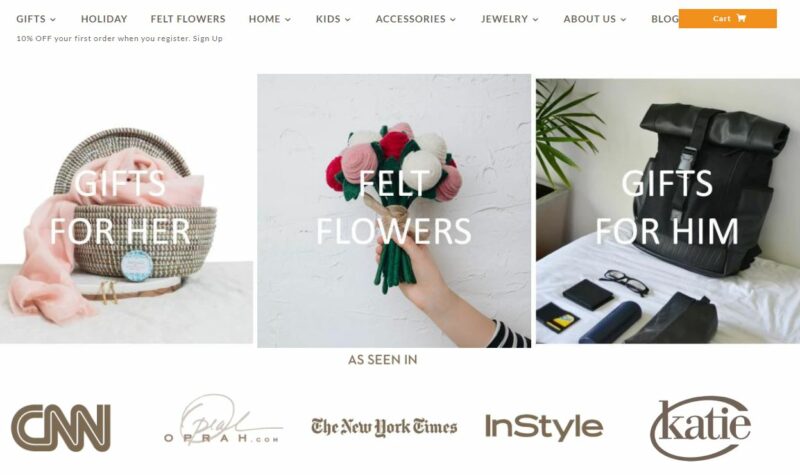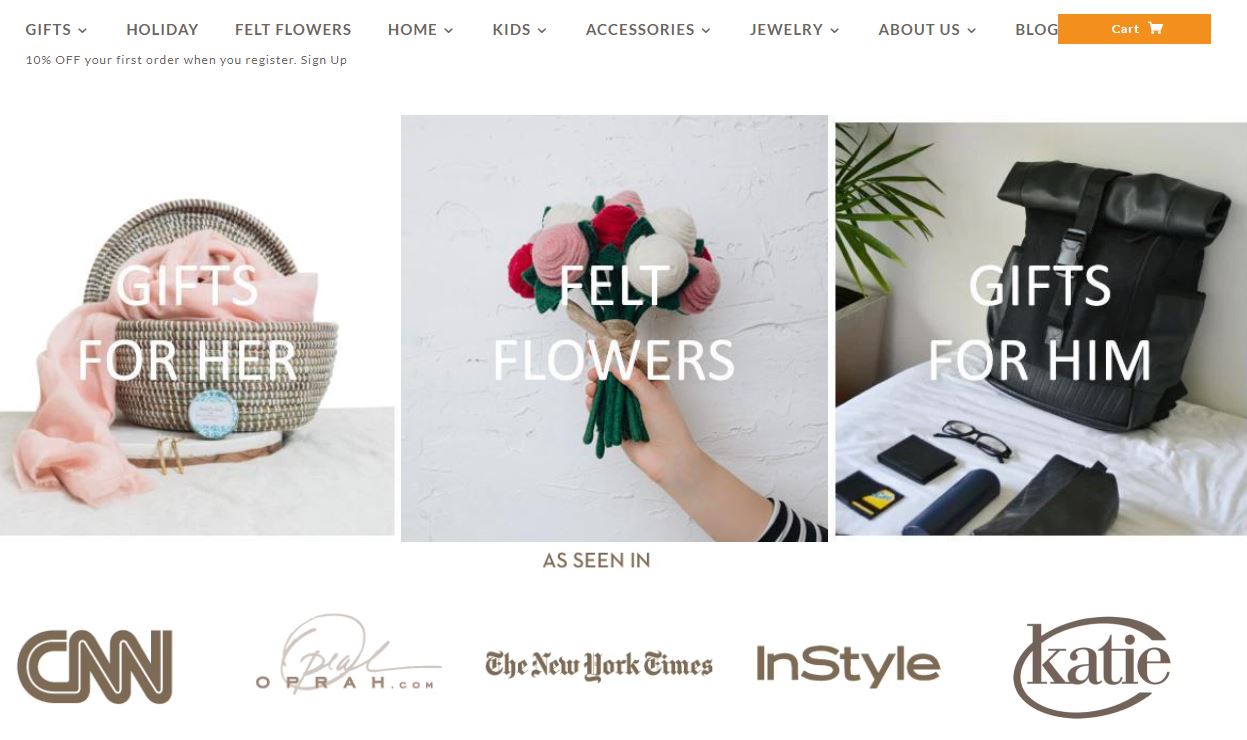 Serrv International

SERRV International is an American 501 nonprofit alternative trading organization operating in the United States, Africa, Asia, and Latin America. It began operations in Europe in 1949 and now operates in 24 countries around the world.
"One of the first fair trade organizations in the world, SERRV International began its mission by helping displaced European refugees trade their handcrafts for income after the Second World War. Since then, we've extended our reach to 24 countries worldwide, working to empower over 8,000 artisans and farmers every year by selling their beautiful handcrafts.
Our Mission Statement:
To empower small-scale global artisans and farmers through long-term trading partnerships, helping them build sustainable employment, resources, rights, and a vision of hope in their communities."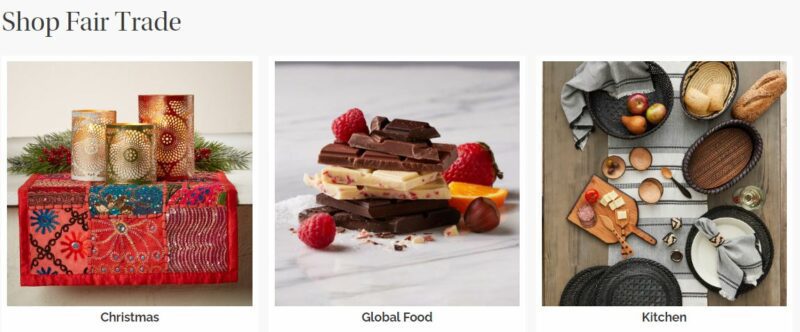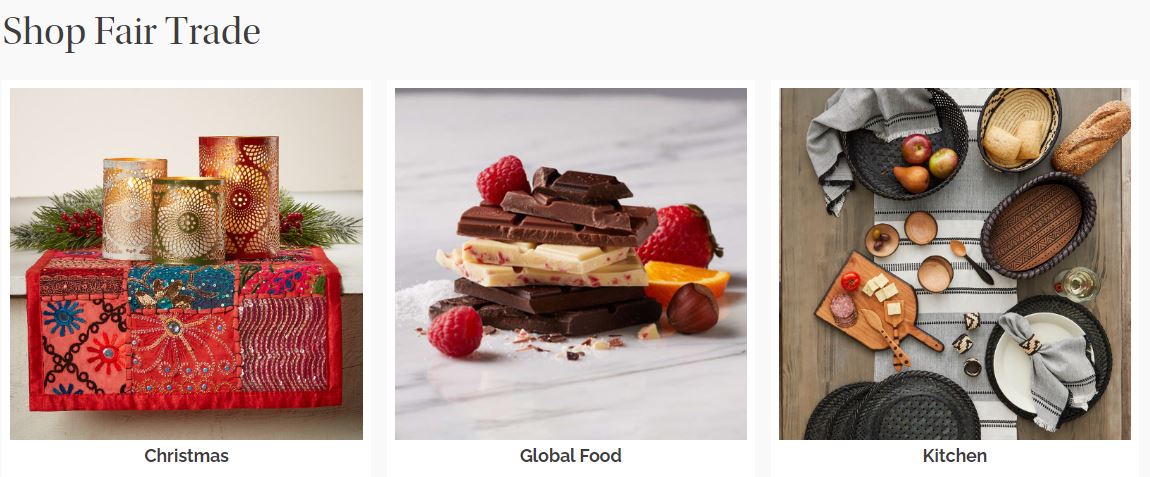 Ten Thousand Villages

Ten Thousand Villages is "a global maker-to-market movement that addresses economic injustice. Because every handcrafted object has a life of meaning behind it. We're a way for you to shop with intention for ethically-sourced handcrafted wares – and to share in the joy of empowering makers in ten thousand villages."
Check out their online store to browse a wide selection of worldly gifts and authentic goods.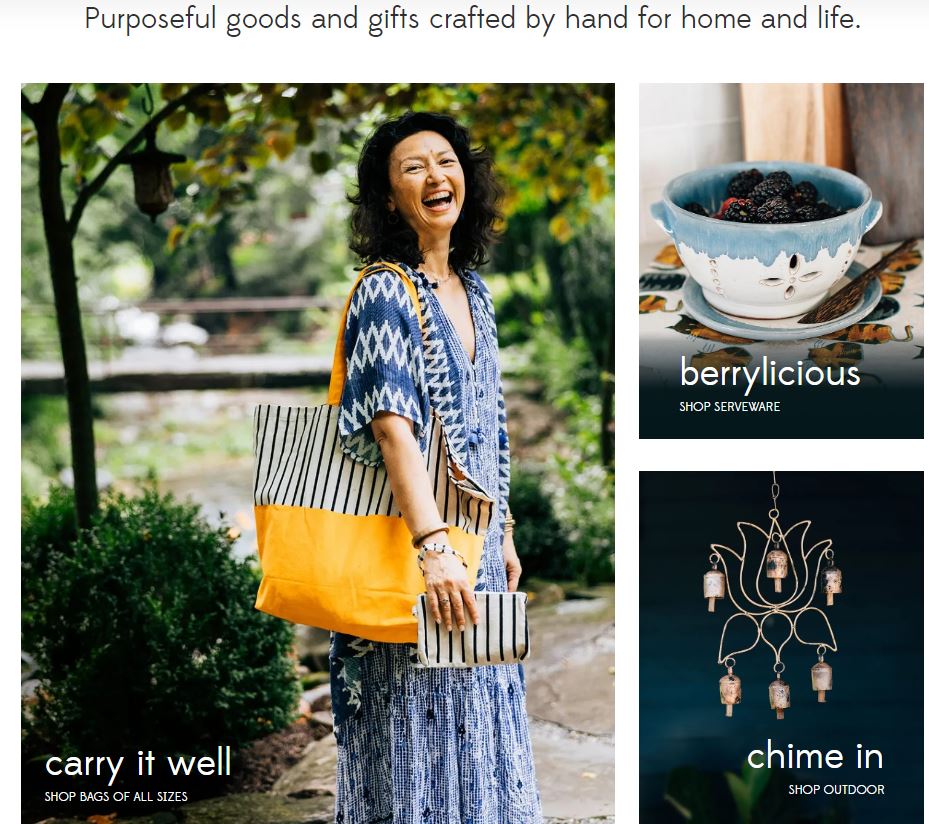 The Little Market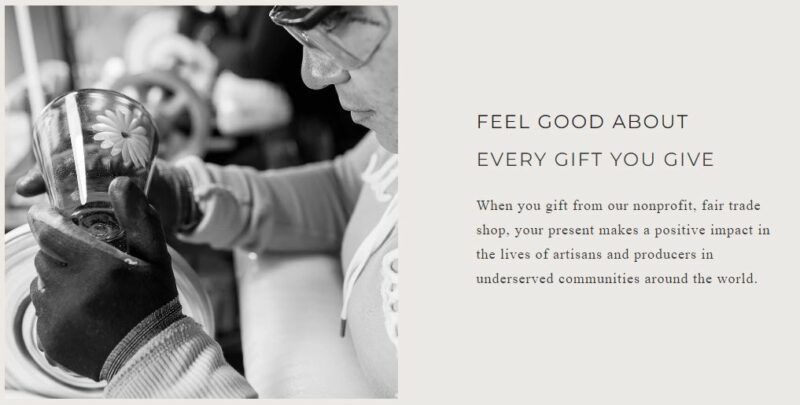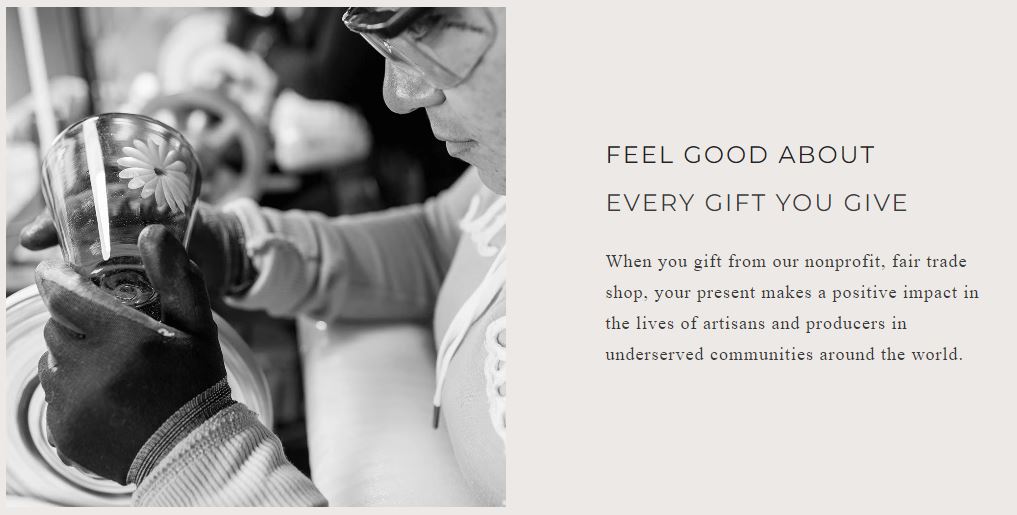 The Little Market is a nonprofit organization that "carries a curated collection of products made following fair trade principles. For The Little Market, being a nonprofit was a very clear decision, and it's part of our overall commitment to transparency."
"With every purchase we make to add products to our collection, we're creating sustainable jobs and preserving cultural traditions. We are motivated to create fair wages for our partners and to not personally profit; the artisans are also able to have jobs that they want and work in safe environments, which are oftentimes their homes so that they can take care of their families and have flexible schedules."
The Little Market has an impressive selection of gifts in addition to their beautiful décor items and unique pieces you'll want to shop year-round.
Education
Backup Uganda
Backup Uganda is dedicated to promoting education for students in Uganda and providing additional resources for students with learning difficulties. They envision an education system that is able to give all learners the individual support they need to achieve their goals.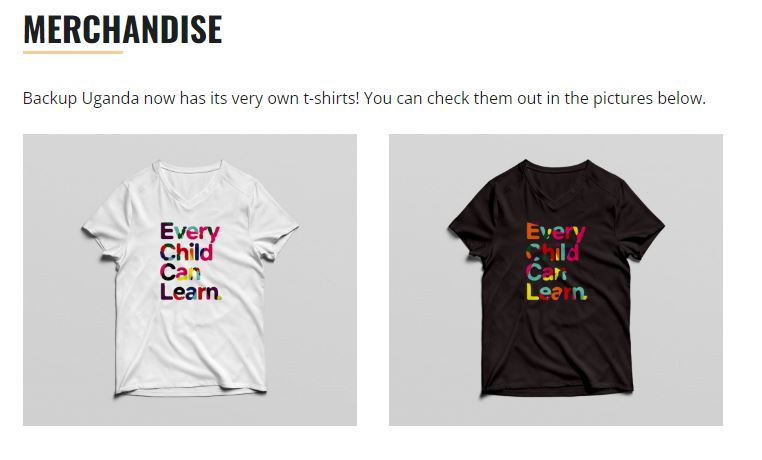 Backup Uganda now offers stylish t-shirts with the statement, "Every Child Can Learn." This would be an excellent gift for an educator or anyone passionate about learning opportunities for all. (When using the link, be sure to select the correct ordering form for your location.)
Boys and Girls Clubs of America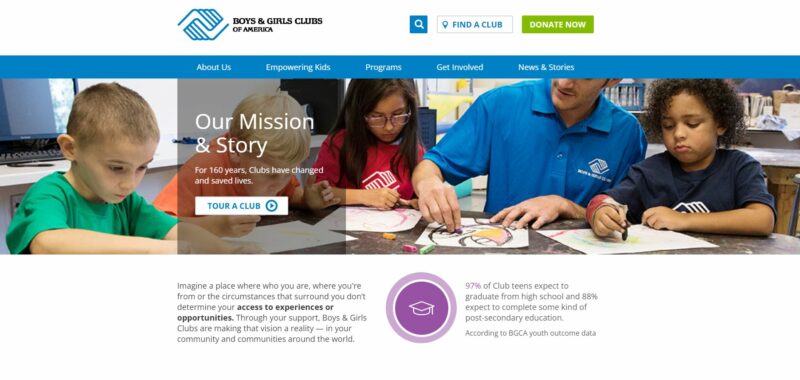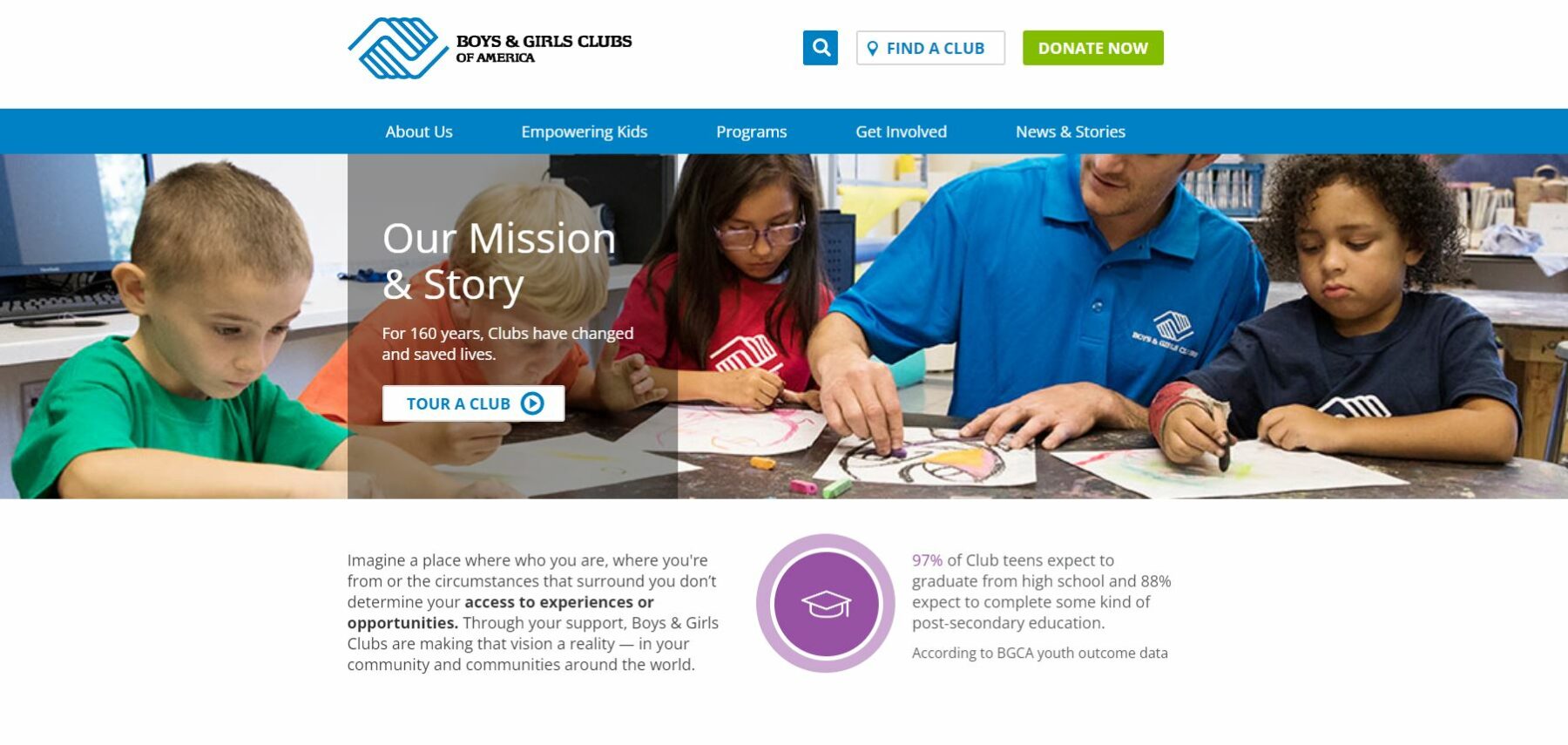 Boys and Girls Clubs of America have a mission to enable all young people to reach their full potential.  They have a strong commitment to inclusion and believe that every kid has what it takes. We were impressed to learn that "97% of Club teens expect to graduate from high school, and 88% expect to complete some kind of post-secondary education." 
Shop at the Boys and Girls Clubs of America E-store to support the brand and bring awareness to their mission.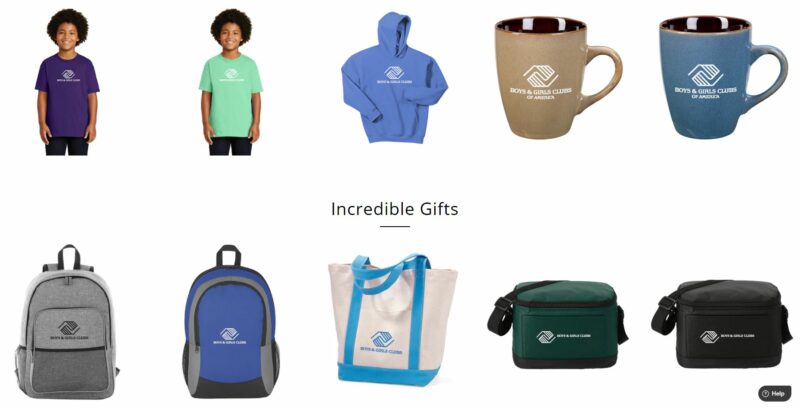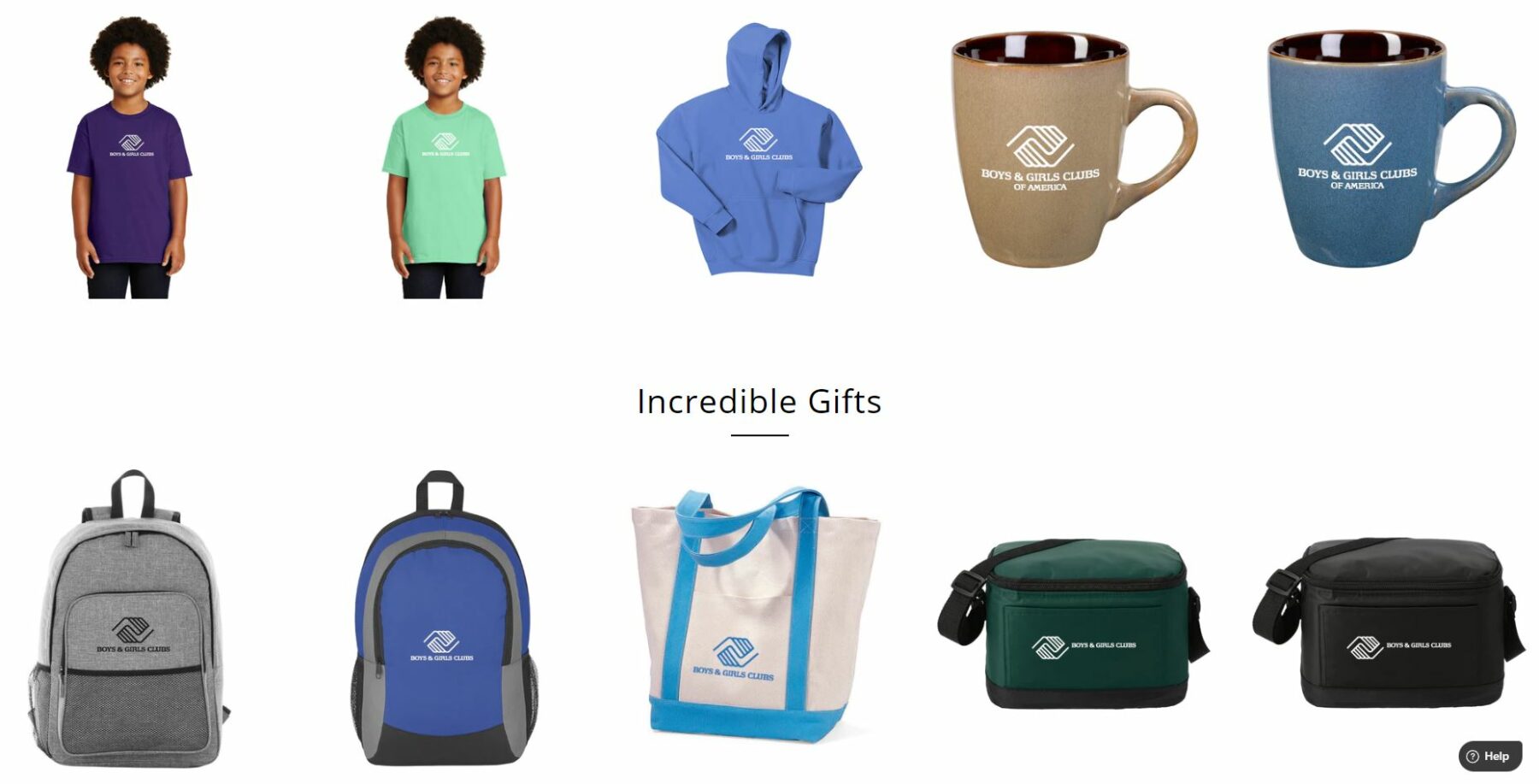 PBS


PBS is a long-standing organization that serves as a large educational platform. PBS introduces the world to children in entertaining and age-appropriate ways. 
You can support the efforts of PBS by shopping at their online store this holiday season. They have various products to choose from, including unique gifts for kids.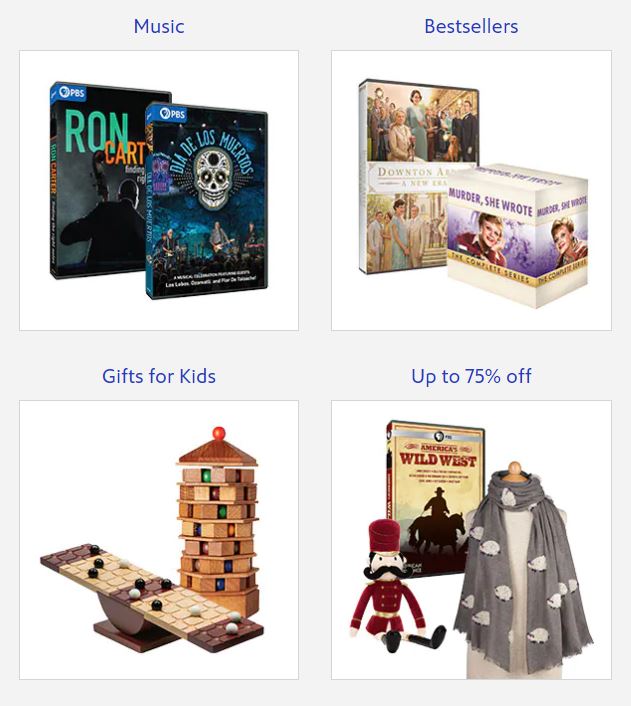 Environmental
Earthjustice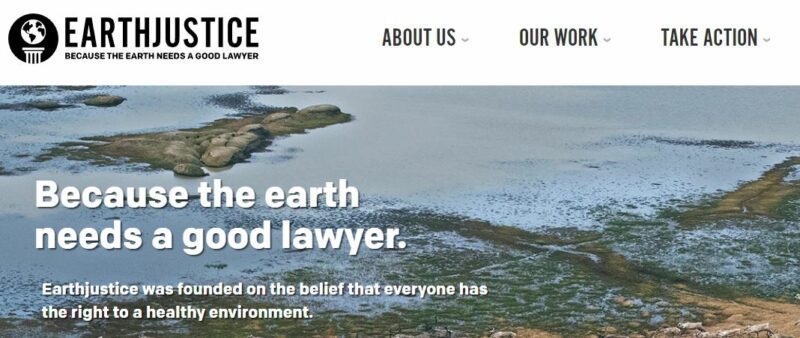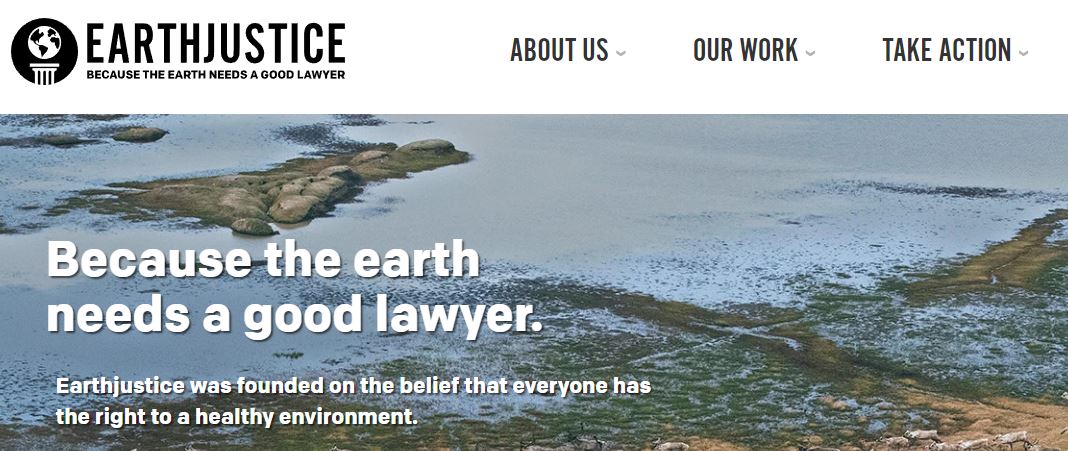 Earthjustice utilizes their advanced knowledge of environmental law to save natural habitats, reduce pollution, and promote clean energy. "Our 180+ full-time lawyers rank among the nation's foremost legal strategists for the environment."
"We serve hundreds of public-interest clients, providing top-tier legal representation in their fight for justice. From widely recognized organizations to one-stoplight communities, our clients have one thing in common: They stand on the frontlines of the fight for a healthy environment for all."
Support Earthjustice in environmental advocacy by shopping at their online store. They have apparel, home and office supplies, and accessories.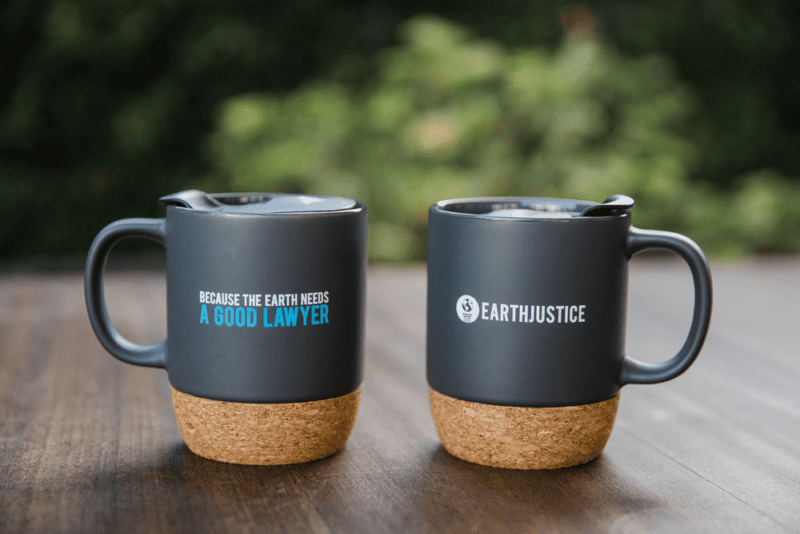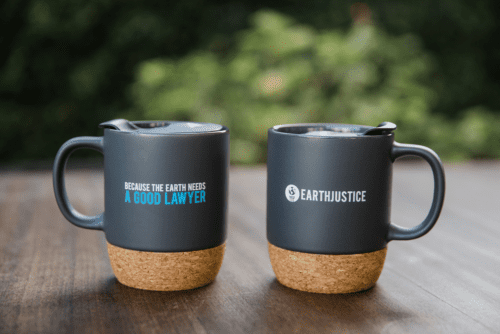 Earthwatch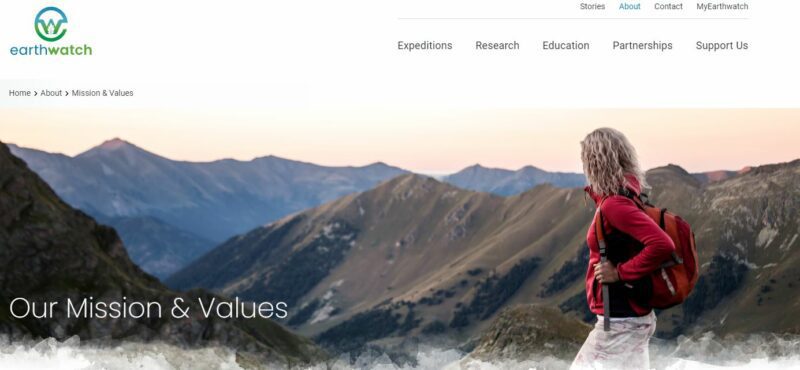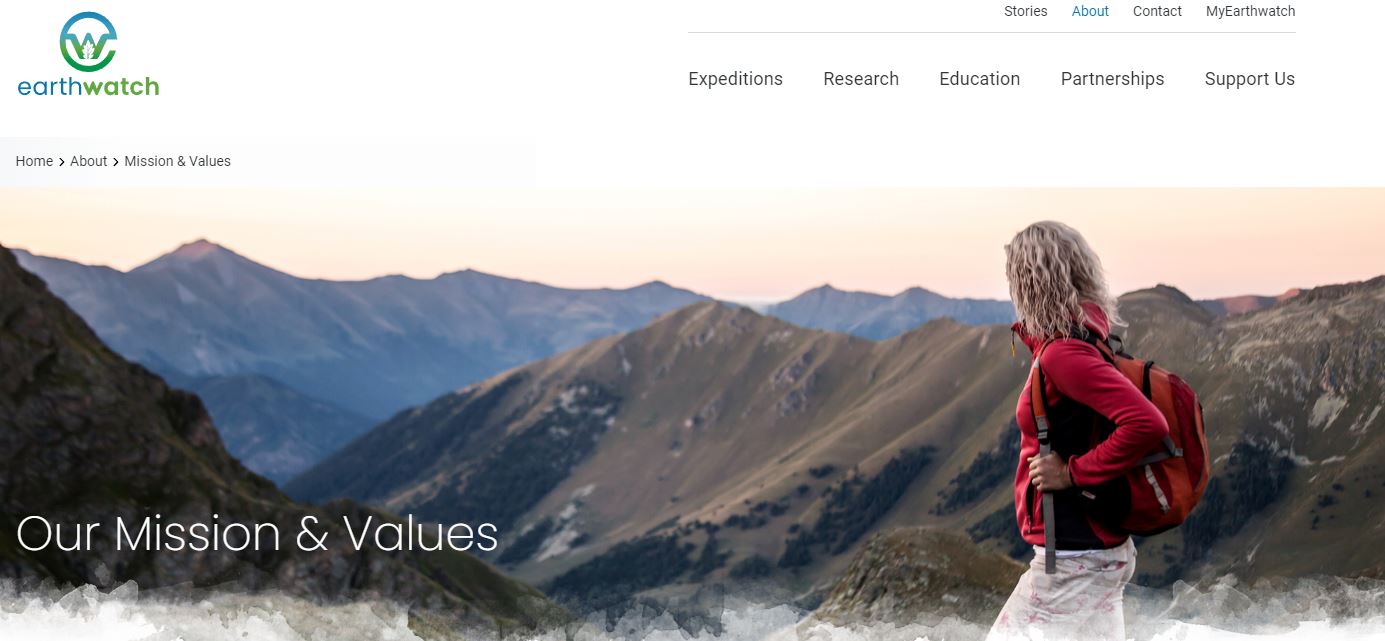 Earthwatch "connects people with scientists worldwide to conduct environmental research and empowers them with the knowledge they need to conserve the planet."
Founded in 1971, this nonprofit organization has partnered with volunteers from around the world to protect biodiversity and natural resources. They promote education and community. Earthwatch currently supports over 40 research projects globally.
Shop their online store for a wide selection of t-shirt designs and other accessories. These make perfect gifts for the science enthusiast and environmental advocate.
Fauna and Flora International USA


"Established over a century ago, Fauna & Flora International (FFI) is the world's oldest international wildlife conservation organization. We have been quietly shaping and influencing conservation practice since our foundation in 1903. Our focus is on protecting biodiversity (the diversity of life on Earth), which underpins healthy ecosystems and is critical for the life-support systems that humans and all other species rely on."
They work to save species such as the Sumatran tiger, African elephant, Hawksbill turtle, and Sunda pangolin. FFI has over 150 projects in more than 40 countries around the world as they work tirelessly to address conservation challenges.
Shop apparel and accessories on the FFI online store to support their crucial mission and find excellent gifts this holiday season.
National Audubon Society


The National Audubon Society protects North American bird species by addressing climate change and threats to their natural habitats on coastlines, land, and water. They also encourage us all to add and preserve native plant species that wild birds depend on for survival.
Shop for the bird, wildlife, and nature lovers in your life, and support this amazing organization with your purchases.
National Wildlife Federation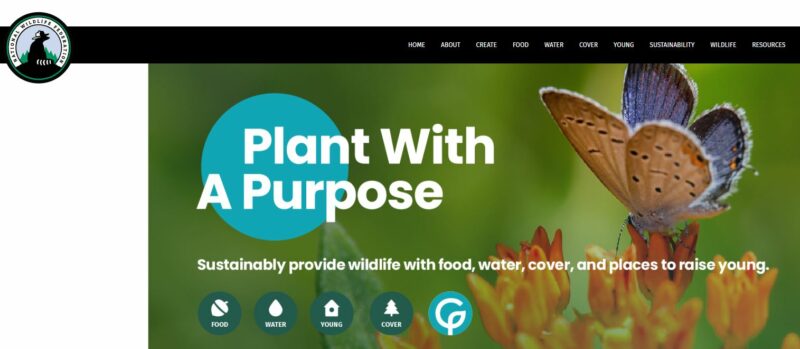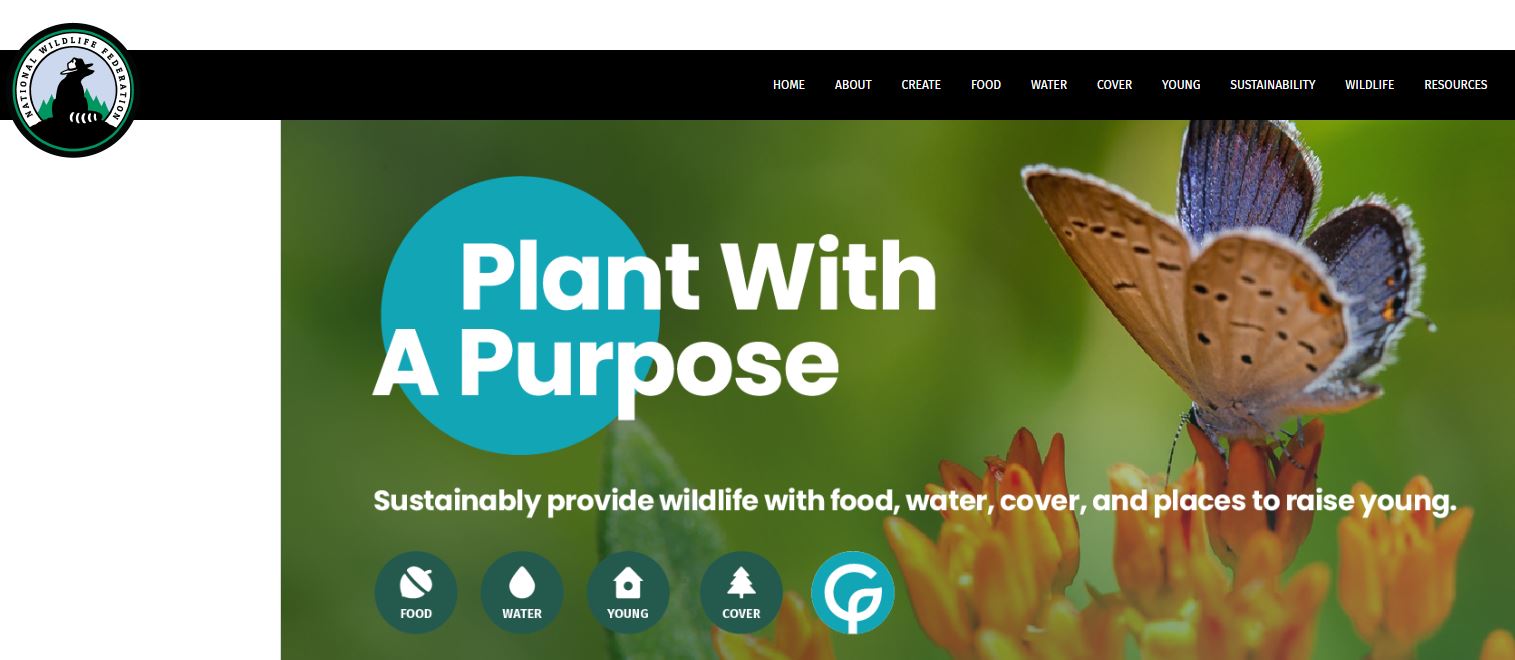 The National Wildlife Federation unites Americans to work collectively to protect and provide wildlife habitats. They are dedicated to numerous projects in restoration, land management, and public education.
One of their well-known programs is habitat certification, which allows us all to take a hands-on approach to habitat conservation. You may have seen these signs on large properties or small yards.
"Certify Your Habitat– Anyone can create a welcoming haven for local wildlife. Turning your yard, balcony container garden, schoolyard, work landscape, or roadside greenspace into a Certified Wildlife Habitat® is fun, easy, and can make a lasting difference for wildlife."
Your gift purchases at their online store support their essential mission to ensure wildlife thrives.
One Tree Planted


One Tree Planted inspires everyone to get involved in habitat restoration, and they plant one tree for every dollar donated to their organization. One tree planted works with nearly 300 planting partners in 47 countries.
To date, they have planted over 40 million trees in their global reforestation mission.
Shop products that give back to the environment, including One Tree Planted apparel, personalized greeting cards and "Plant a Tree" kits. For every product purchased one tree is planted."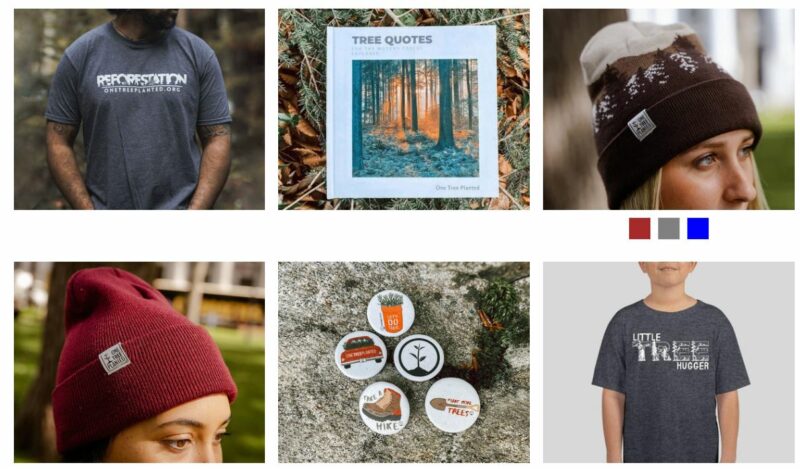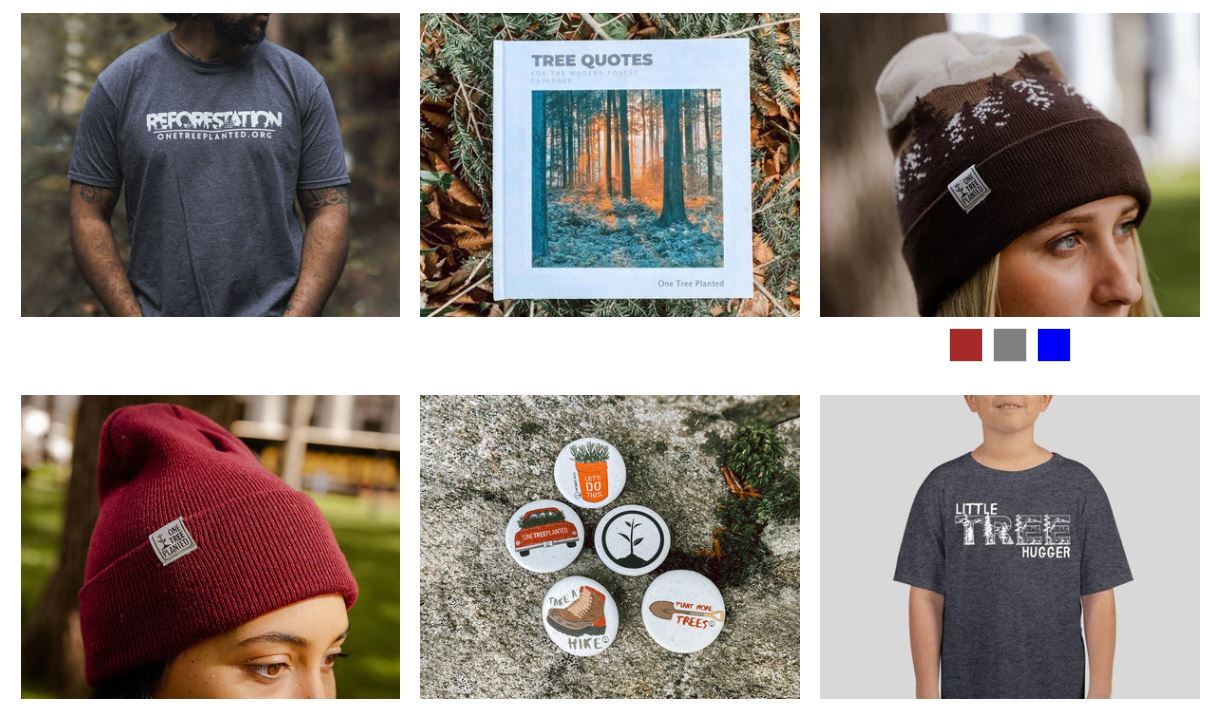 P.E.T.A.L Wildlife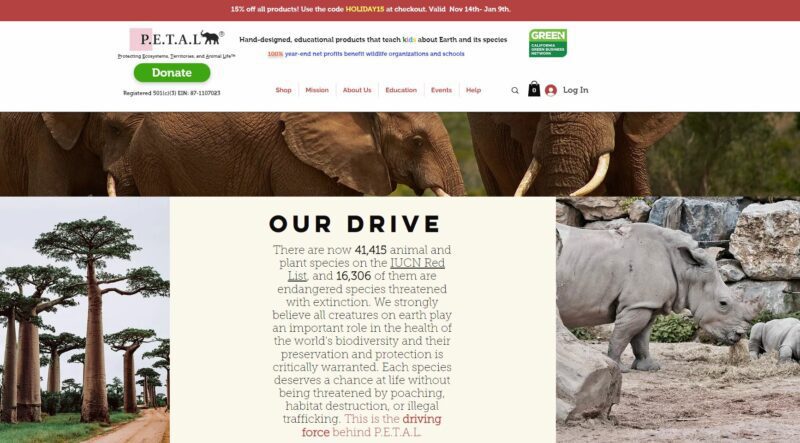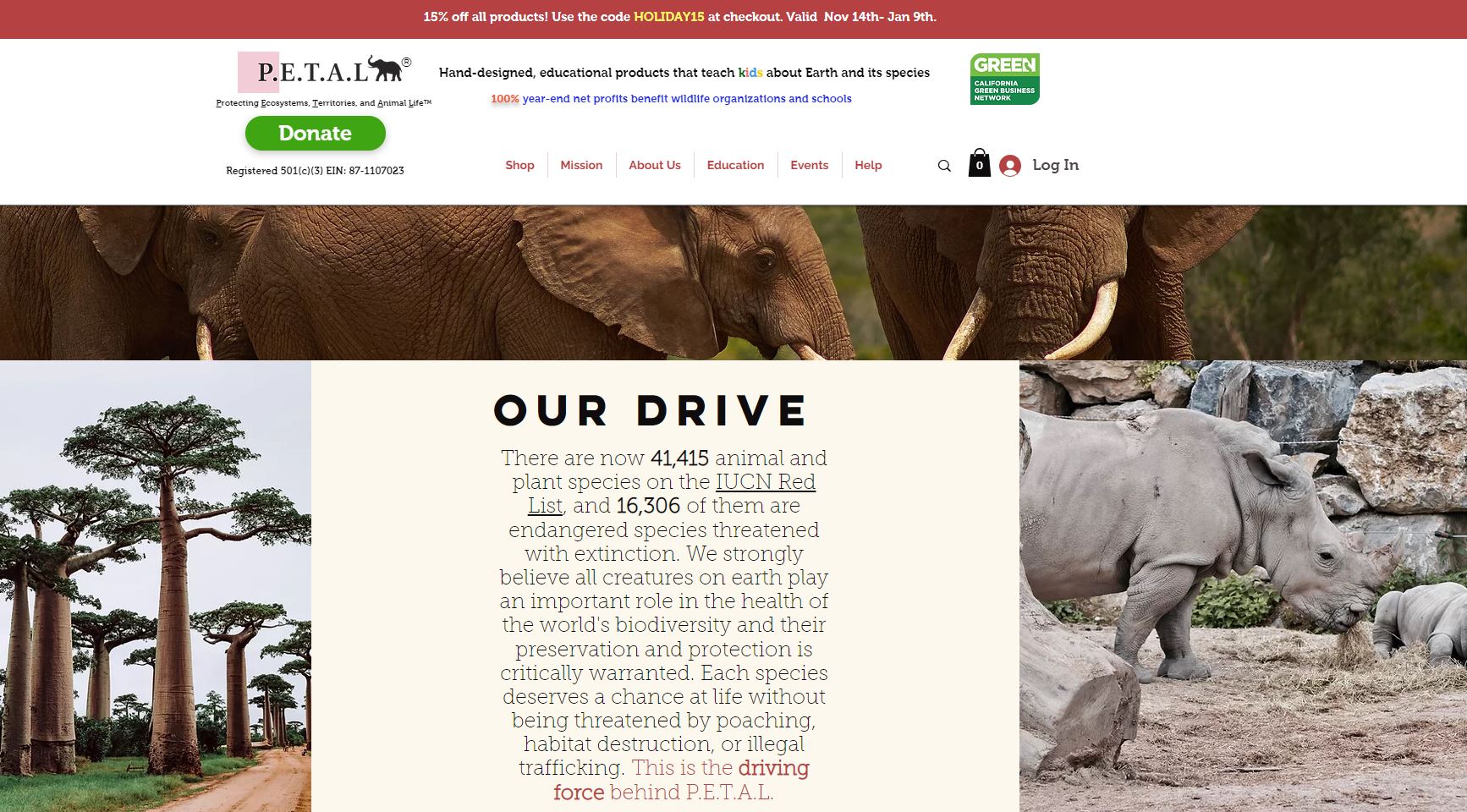 P.E.T.A.L (Protecting Ecosystems, Territories, and Animal Life) Wildlife is a 501(c)(3) nonprofit that creates hand-designed, educational products that teach kids about endangered species.
"Our mission from day one has been to empower kids to know more about our earth and its species by providing them the necessary resources to learn, take action, and make an impact for Earth and its wildlife. This is why we created P.E.T.A.L.
Combining our love for wildlife and creativity, we strive to create original, hand-designed educational products for kids that teach them about Earth's biomes, endangered species, and the importance of conservation around the world. Learning with a purpose, for a purpose."
Shop for unique gifts at PETAL Wildlife this holiday season and support their essential mission while you give!
Rainforest Alliance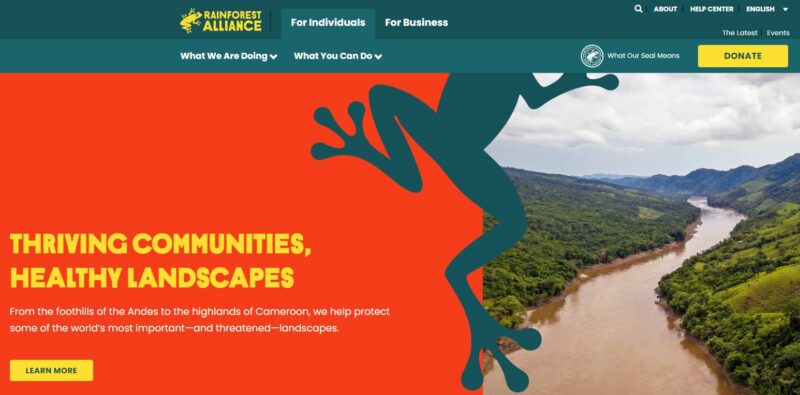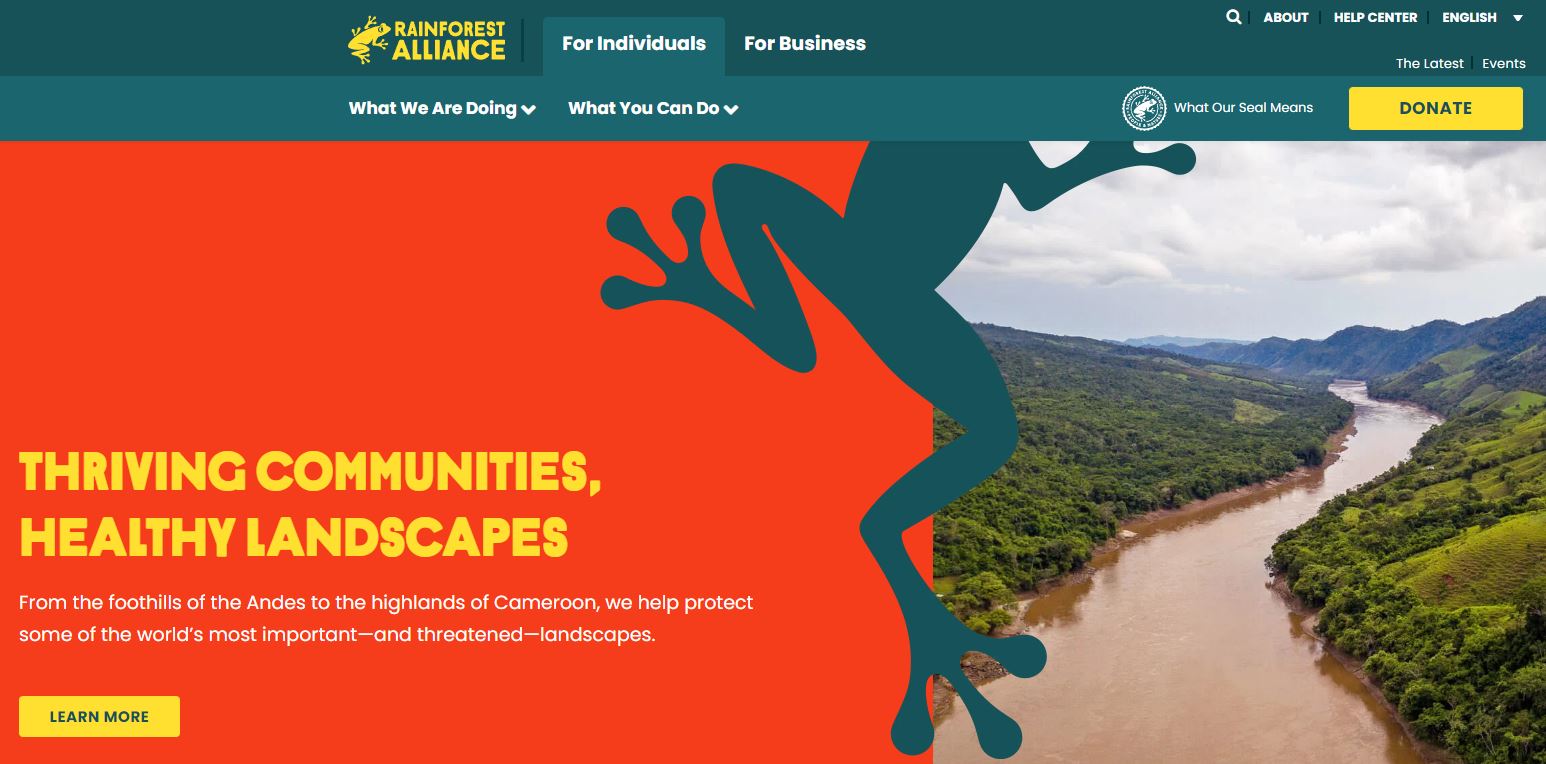 The Rainforest Alliance is addressing the destruction rate of our planet's biodiverse rainforests.  They are a group of scientists, farmers, indigenous communities, governments, companies, and citizens working together to defend the remaining rainforests.
When you shop their online store, you'll find a variety of high-quality apparel while supporting rainforest protection with your purchases. 
Sierra Club


"The Sierra Club's first members, including John Muir, were originally focused on the conservation of California's Sierra Nevada mountains. Since then, the Sierra Club has evolved into an organization that works to advance climate solutions and ensure everyone has access to clean air, clean water, and a healthy environment."
Support Sierra Club's mission and continued work by shopping for gifts at their online store this holiday season.


Equal Opportunity
Black Girl Ventures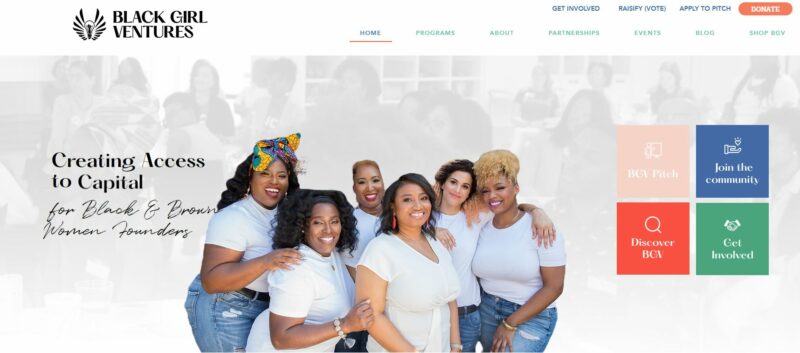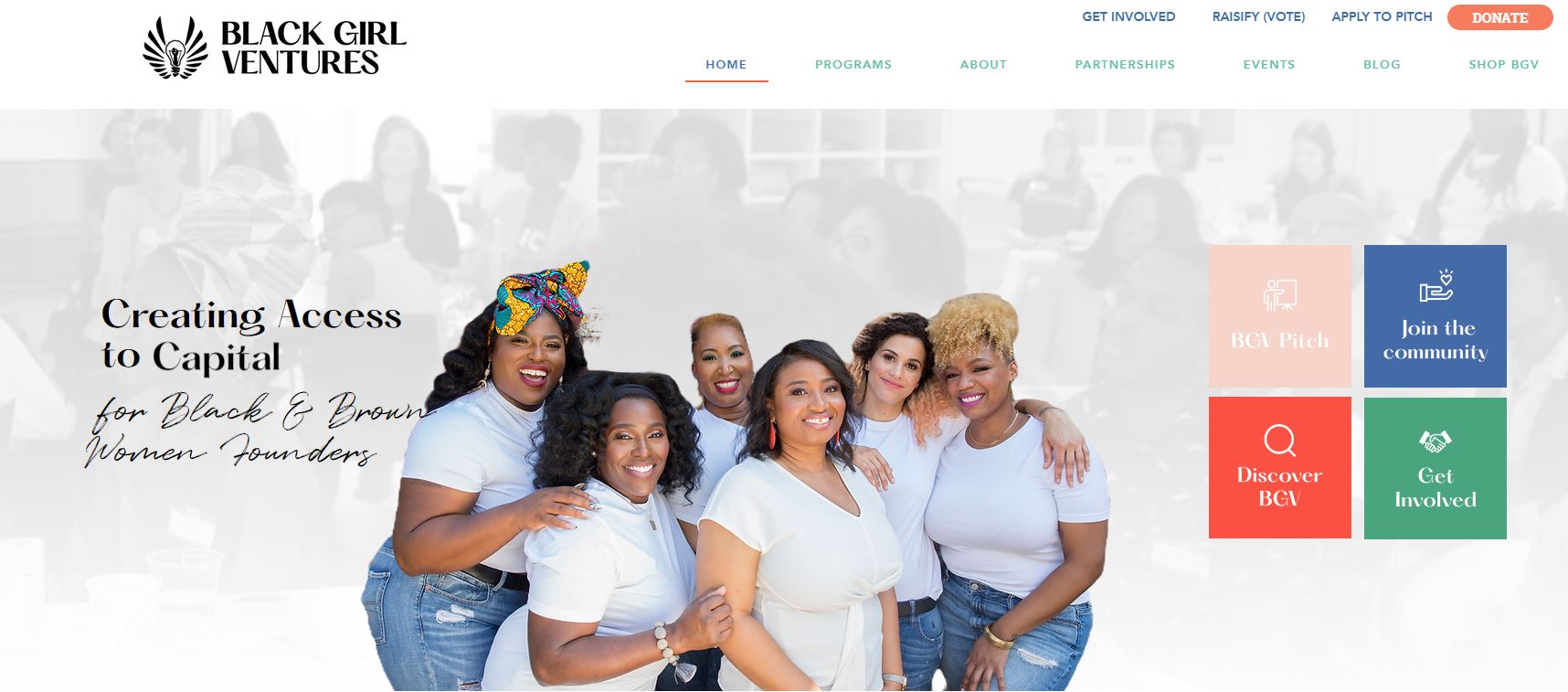 Black Girl Ventures is dedicated to creating access to capital for women. "The Black Girl Ventures Foundation (BGV) addresses the unique challenges Black/Brown women face in accessing social and financial capital to grow their businesses. Black Girl Ventures began by supporting Black and Brown women entrepreneurs through our crowdfunded pitch competition program. Modeled after the historic African-American "Rent Party," the BGV Pitch offers a creative way to raise funds and build a community for founders who identify as women, Black and/or Brown."
The proceeds from Shop BGV will help a woman grow her business.  Rock your Black Girl Ventures shirt with pride!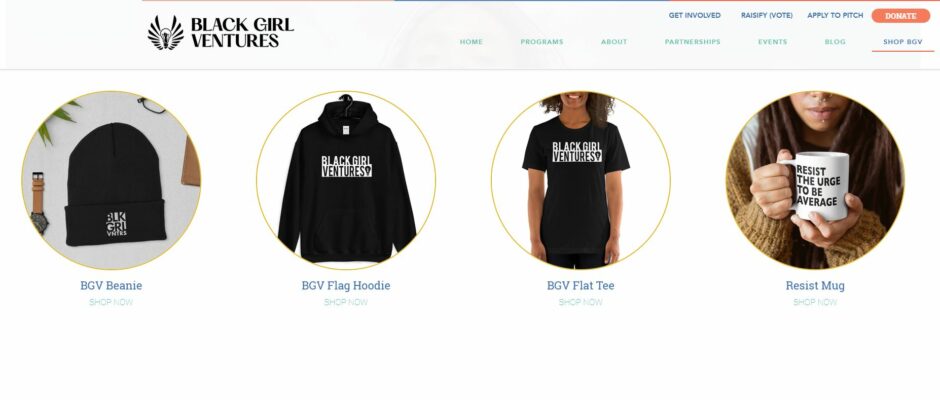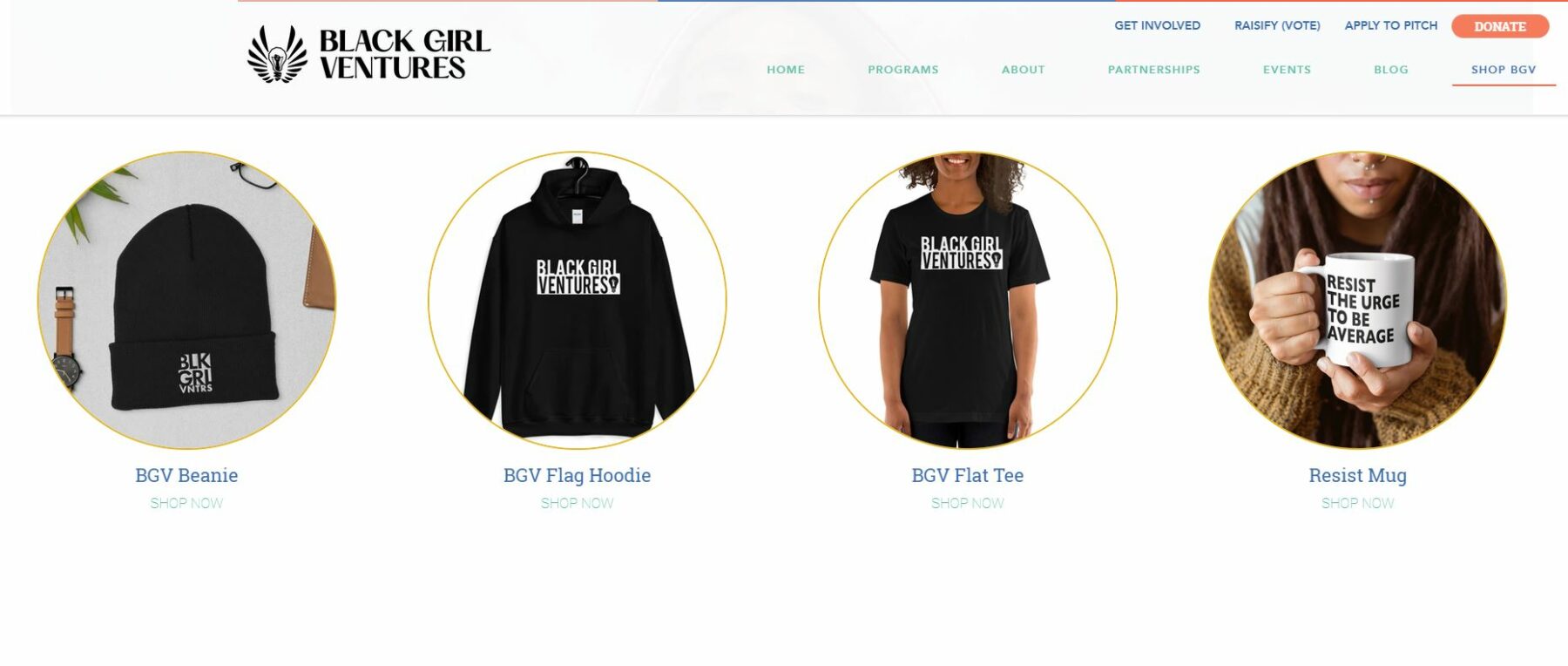 Fitness
Salt Lake City Bicycle Collective


The Salt Lake City Bicycle Collective is dedicated to promoting cycling as sustainable transportation and recreation. They provide refurbished bicycles to children in lower-income households. Additionally, this organization offers educational programs to the community.
Support their mission and help spread the word about this great organization by shopping for gifts with their logo. They have a variety of options that will make excellent gifts for the cyclist in your life.

Three Jewels

Three Jewels is a nonprofit organization that offers yoga and meditation classes to over 5,000 students per year.
Additionally, Three Jewels "provides services to the city and internationally by giving free meditation and yoga classes to homeless families, school teachers, children, people recovering from addiction, trauma-sensitive care to refugees and earthquake survivors, and much more. It is also run almost entirely by volunteers!"
Help support their work by shopping for a yoga lover at their online store this holiday season.

Medical
Mending Kids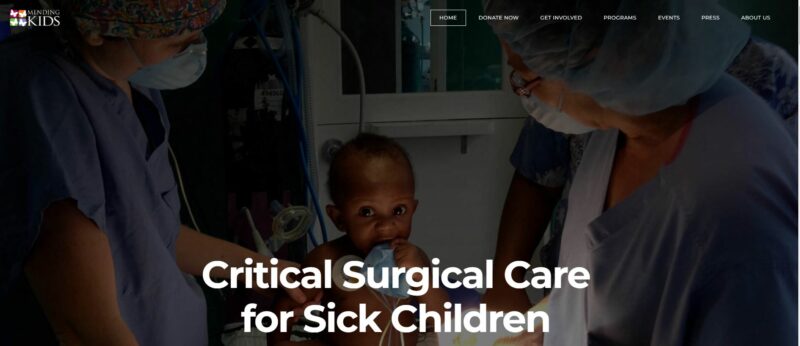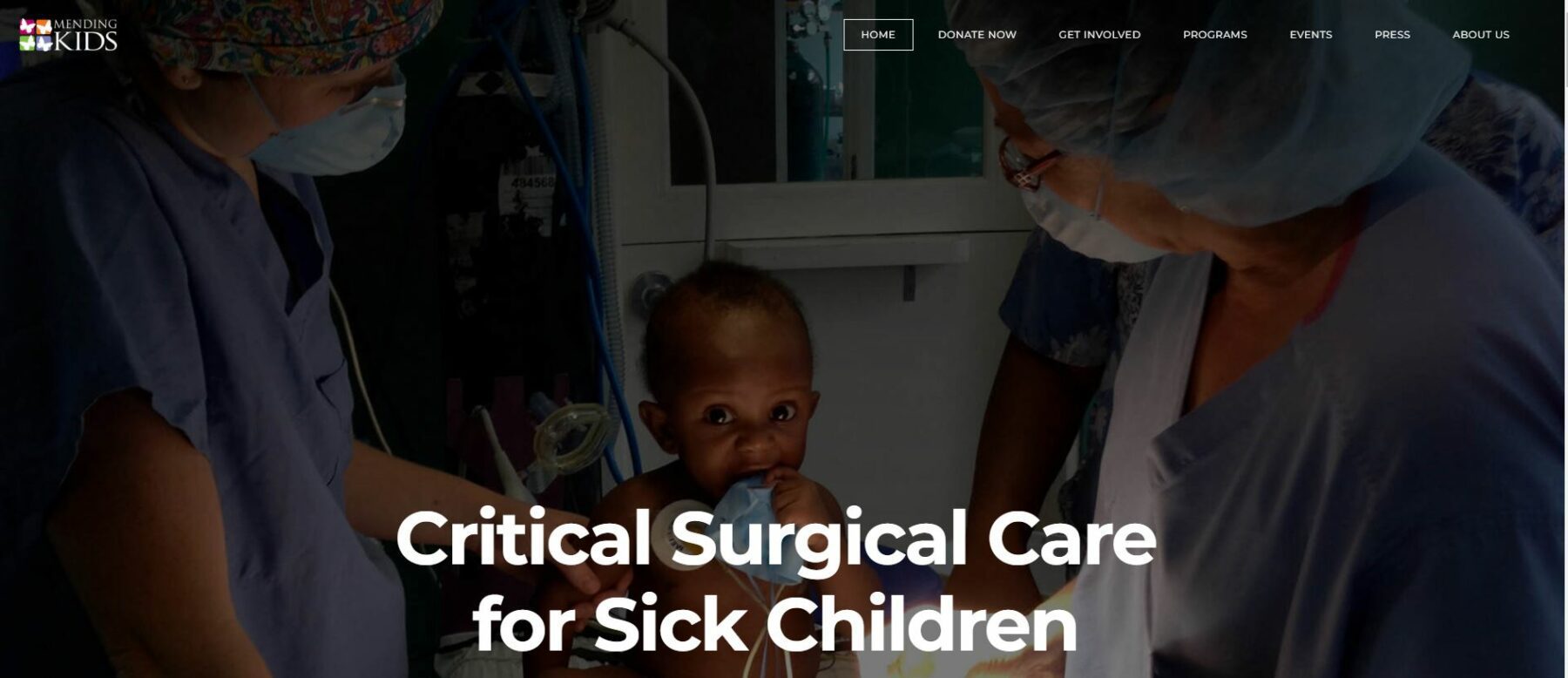 Mending Kids "Mending Kids gives sick kids life-saving surgical care while advancing education and training towards medical sufficiency in their communities. Since 2005, we have mended thousands of children in 68 countries, including the US."
They provide free life-saving surgical care to children worldwide through the help of their volunteer medical teams. Additionally, Mending Kids provides advanced training to ensure that children get the very best care.
Proceeds from the Mending Kids Online Store help provide more children with the care they need.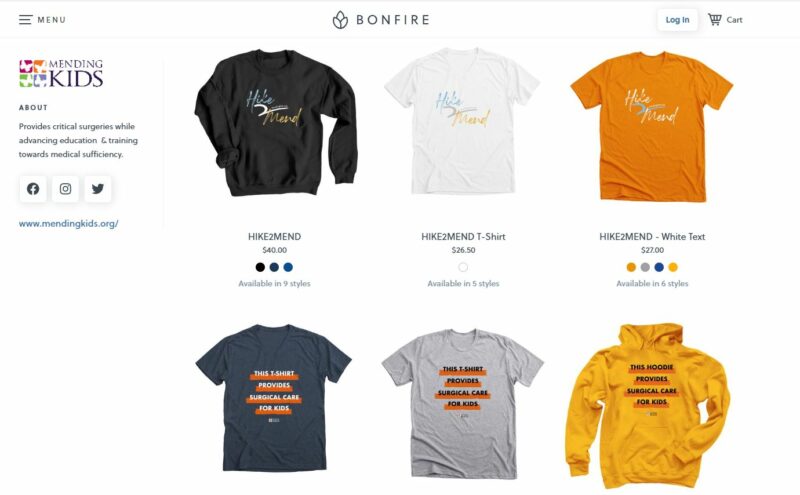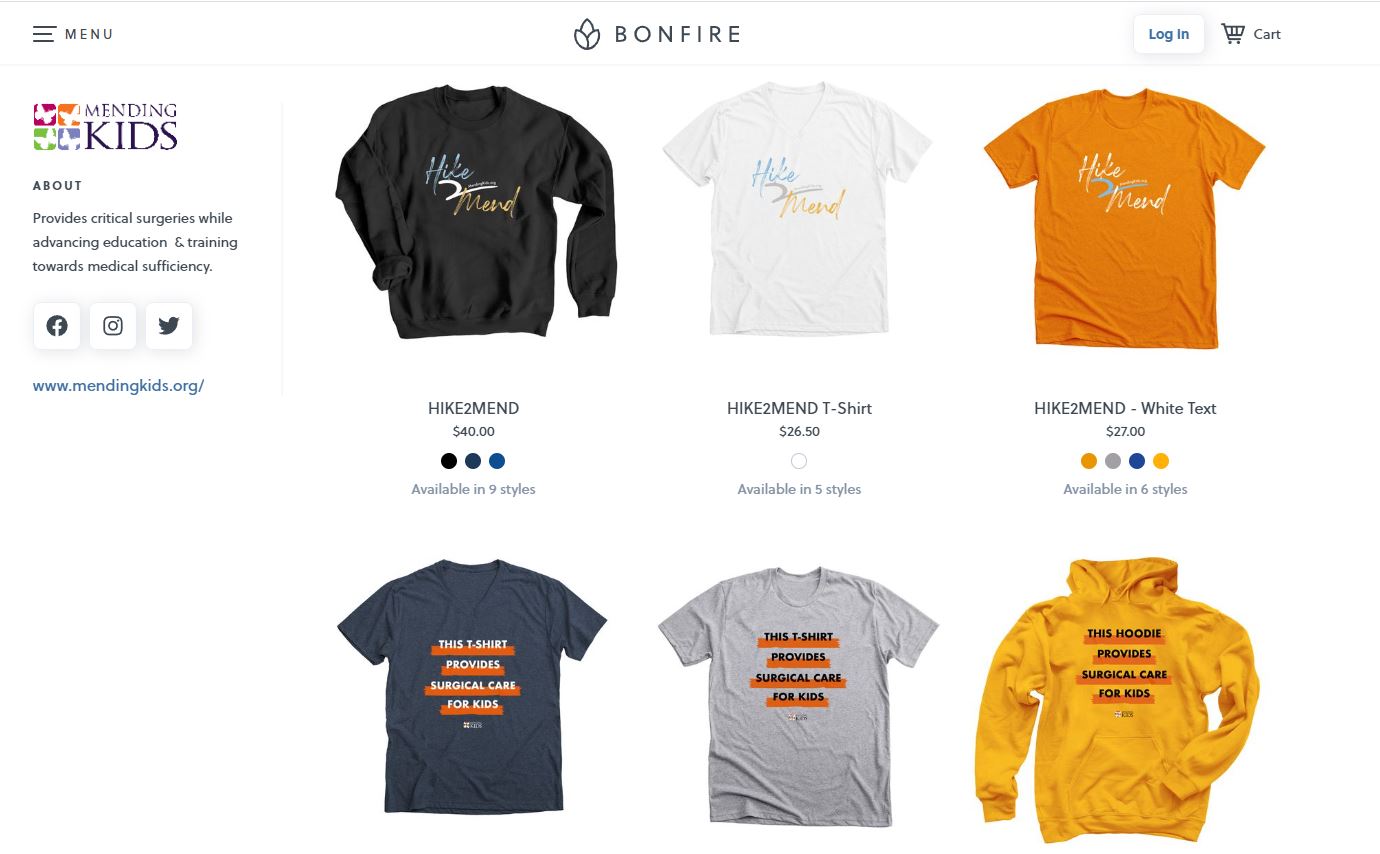 Michael J. Fox Foundation


The Michael J. Fox Foundation is a nonprofit dedicated to Parkinson's disease research to find a cure and create improved therapies for those living with Parkinson's disease today.
"We aspire to 'go out of business.' We deliberately hold no endowment or excessive financial reserves. We act with urgency, typically deploying funds raised within a few months for the fastest possible impact."
"To me, hope is informed optimism." -Michael J. Fox
The high-quality apparel at The Fox Shop makes excellent gifts for anyone passionate about finding a cure to Parkinson's disease or long fans of the amazing advocate, Michael J. Fox.
St. Jude Children's Research Hospital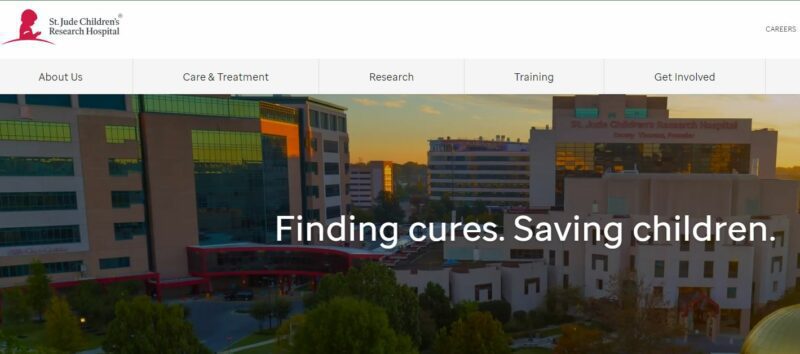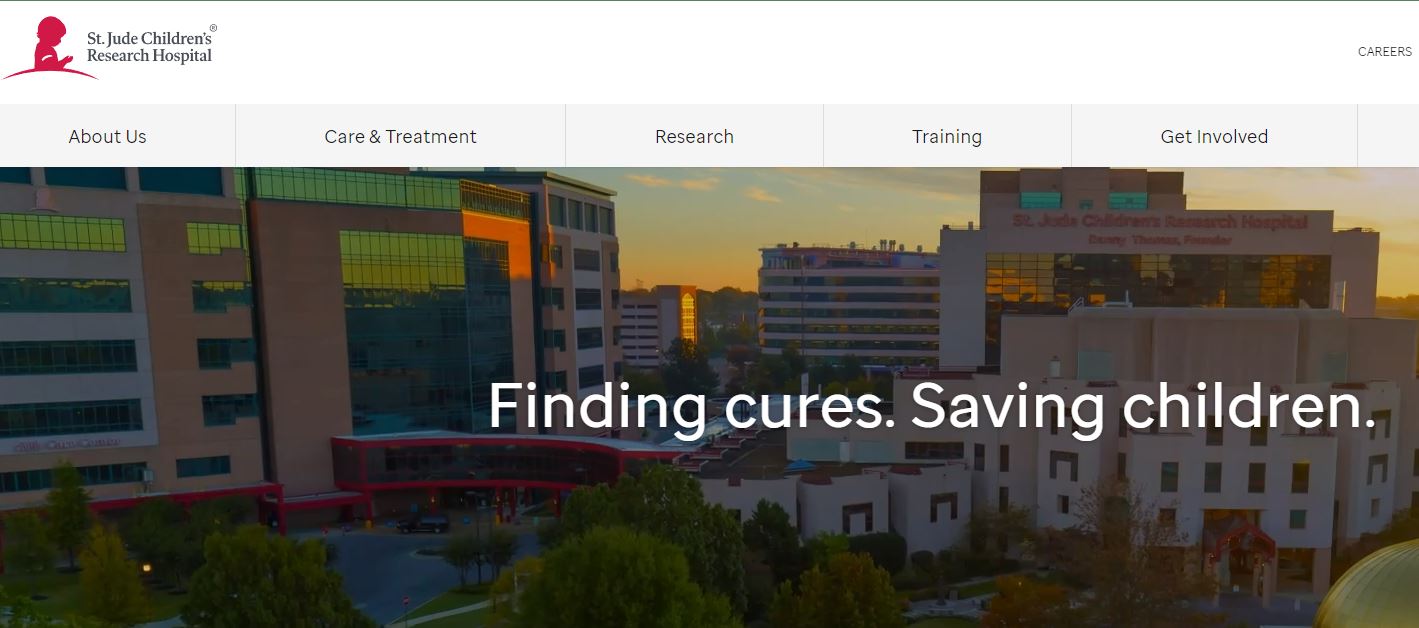 "The mission of St. Jude Children's Research Hospital is to advance cures, and means of prevention, for pediatric catastrophic diseases through research and treatment. Consistent with the vision of our founder Danny Thomas, no child is denied treatment based on race, religion, or a family's ability to pay."
"St. Jude is leading the way the world understands, treats, and defeats childhood cancer and other life-threatening diseases."
To help support their incredible work, find great gifts at their online shop. They have patient art-inspired ornaments along with many beautiful gift options for your family. 
Museum
Field Museum


The Field Museum "connects all of us to the natural world and the human story."
This museum started in 1894 and opened its current public building in 1921. Their collection has now grown "to nearly 40 million artifacts and specimens." In addition to their fantastic collection, the Field Museums research team and scientists continue to make discoveries revealing the history of our beautiful planet.
Shop a wide selection of truly unique gifts at their online store and support the Field Museum with your purchases.
Here are just a few of our favorites!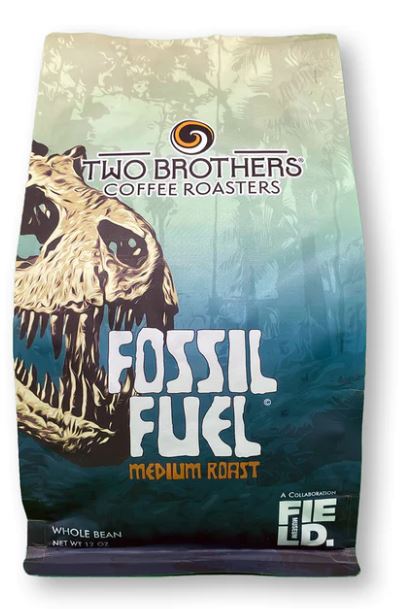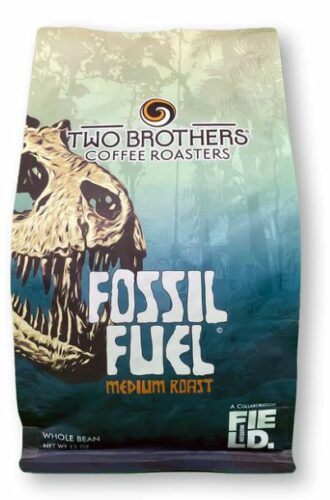 "Experience History in a Cup. The Arabian Mokha Java blend dates back to the 1700s where the combination of coffees from the areas of Yemen and Java comprised the world's first known coffee blend. We continue that tradition today in Fossil Fuel with a slightly modern take on that historical union by using coffees from Ethiopia and Papua New Guinea. These coffees mount a complex, wild, and timeless cup that serves as a looking glass to the beginnings of coffee culture. We're proud of this collaboration between the Field Museum and Two Brothers Coffee Roasters. We hope you enjoy a coffee experience that's both historically relevant and impeccably delicious."
Native American Heritage
Vision Maker Media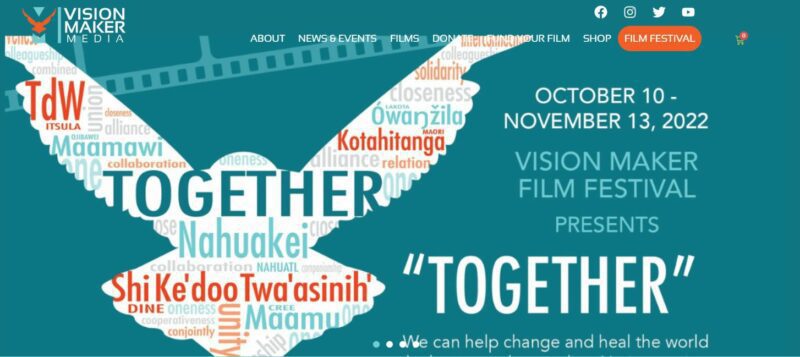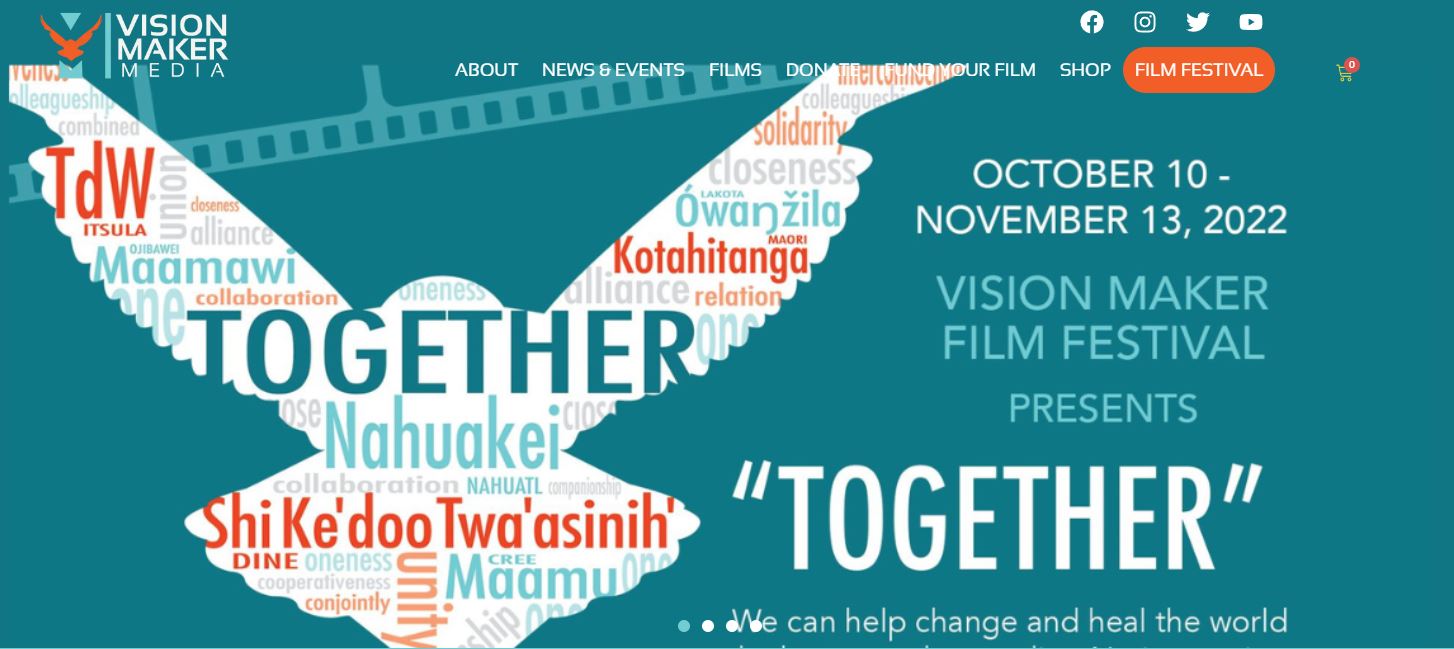 Vision Maker Media is a nonprofit organization with a mission of "empowering and engaging Native people to share stories. We envision a world changed and healed by understanding Native stories and the public conversations they generate."
Donor Impact
Here are some highlights of what has been accomplished so far in 2022 with financial support from friends like you whose donations contributed to:
Creating 128 films available via DVD and/or streaming
Bringing 36 films to your local PBS station for viewing
Sharing our films over 42,800 times on public television stations nationwide
Hosting 99 filmmakers during VMM's first Filmmaker Summit
The proceeds from your purchases on Vision Maker Media's online store go directly toward supporting the production of new Native films.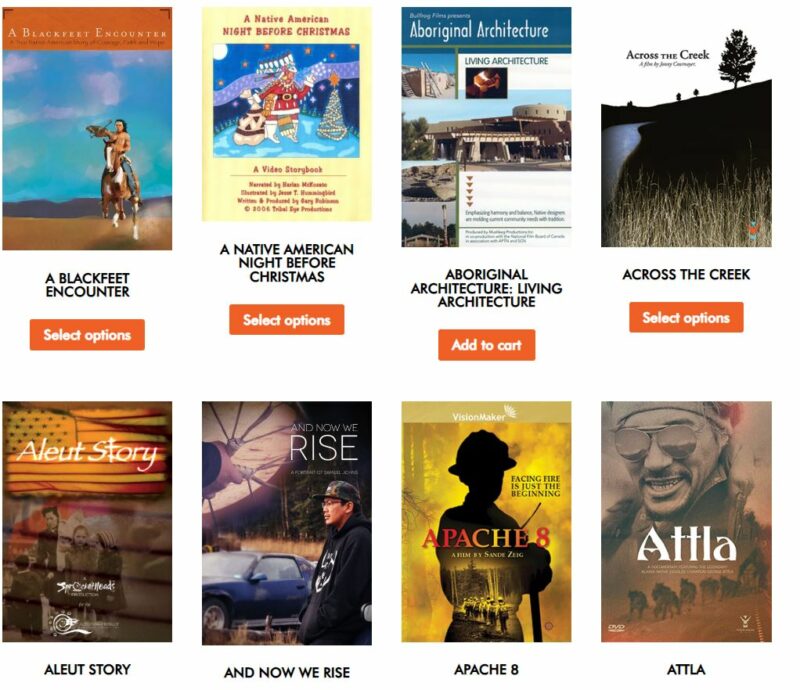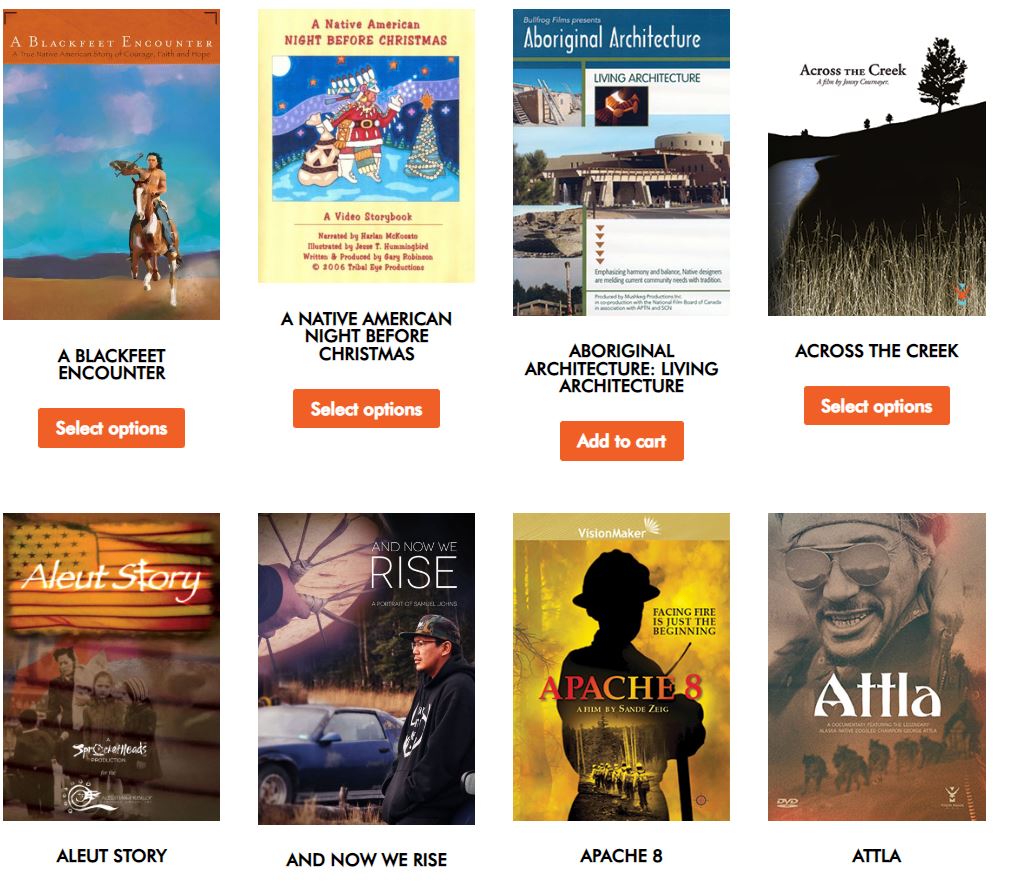 Veteran Support
Semper K9 Assistance Dogs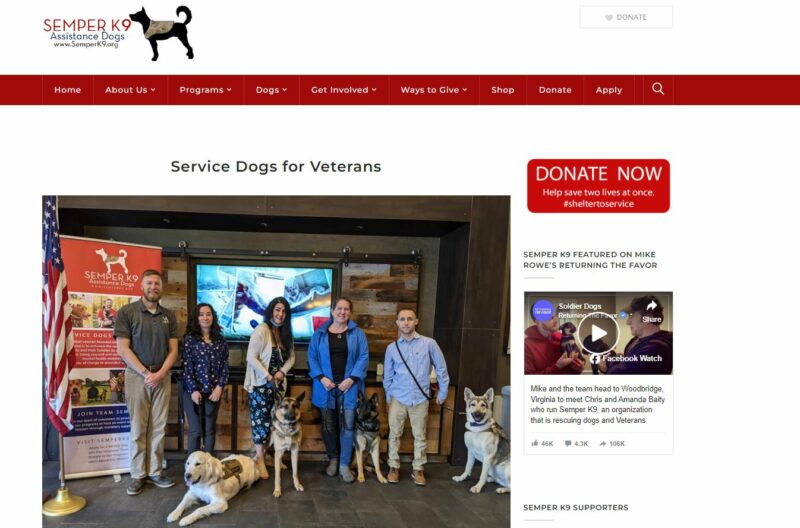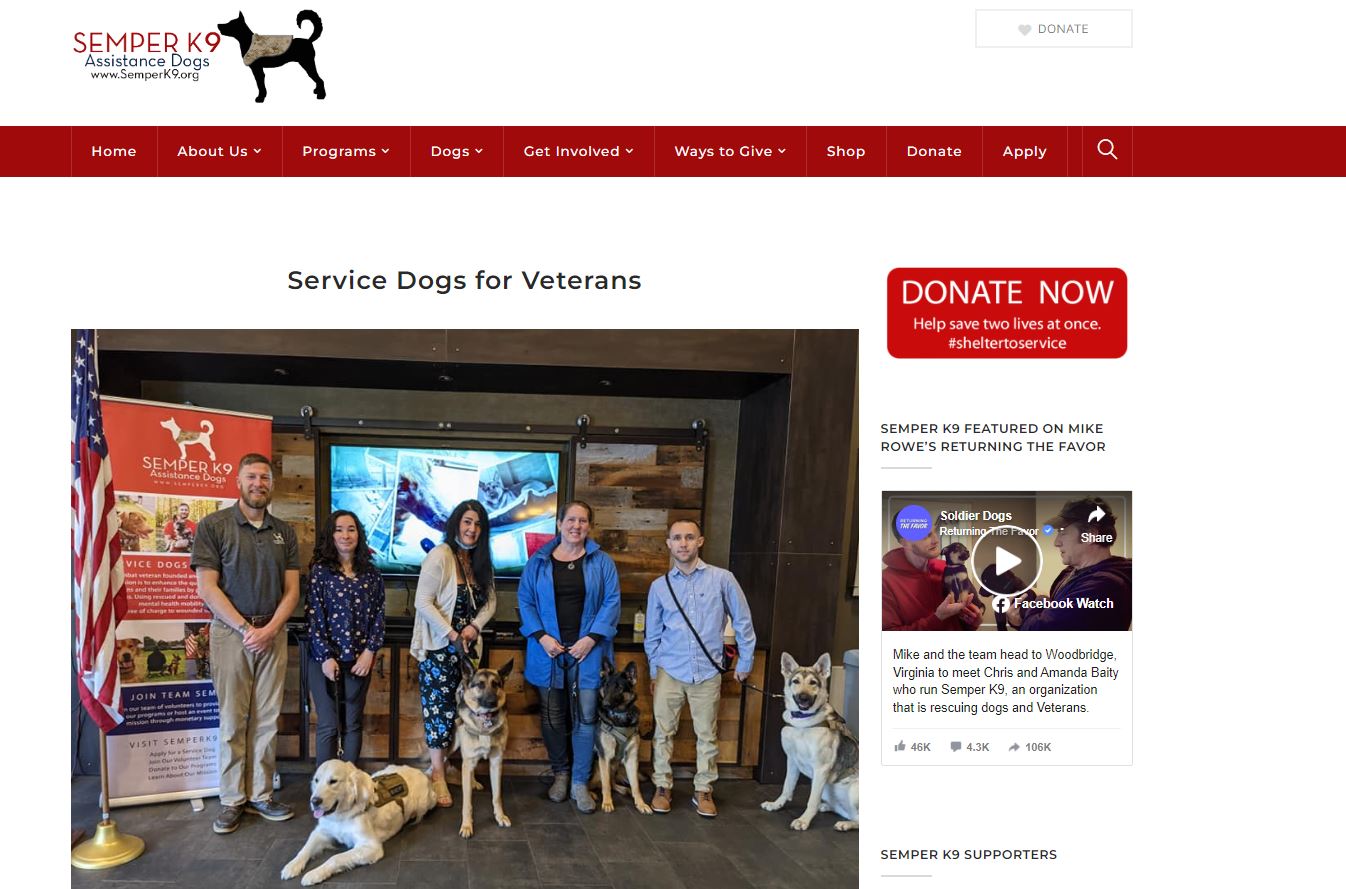 Semper K9 rescues dogs from shelters and trains them to be service dogs at no cost for disabled service members.
"I wanted to take my skills the Marine Corps taught me and my post-deployment challenges to assist other veterans to overcome their own difficulties," Baity said. He and his wife, Amanda, founded Semper K9 in 2014 and went right to work. After researching other organizations that had similar missions, they identified weaknesses in other groups and strengths from industry leaders to create what currently has a one hundred percent success rate with their services."
Support Semper K9's mission by shopping for gifts this season at their online store.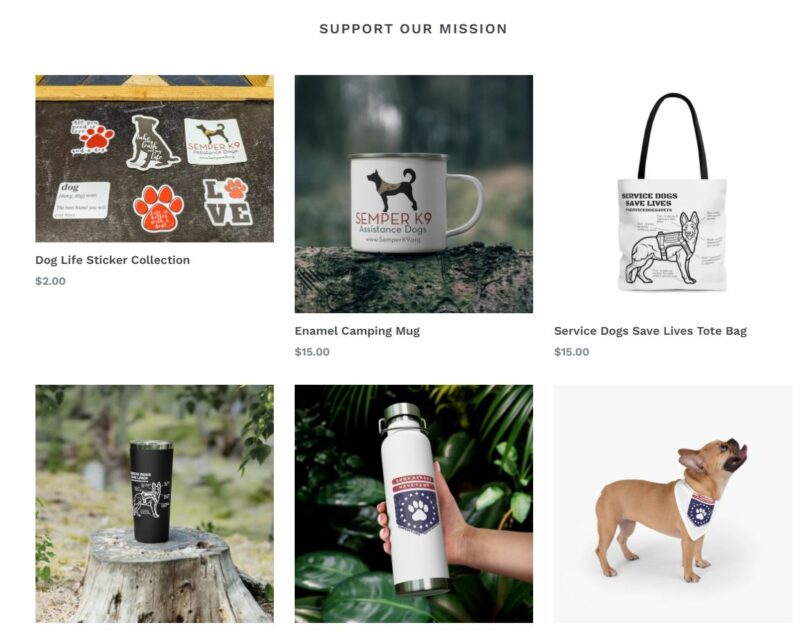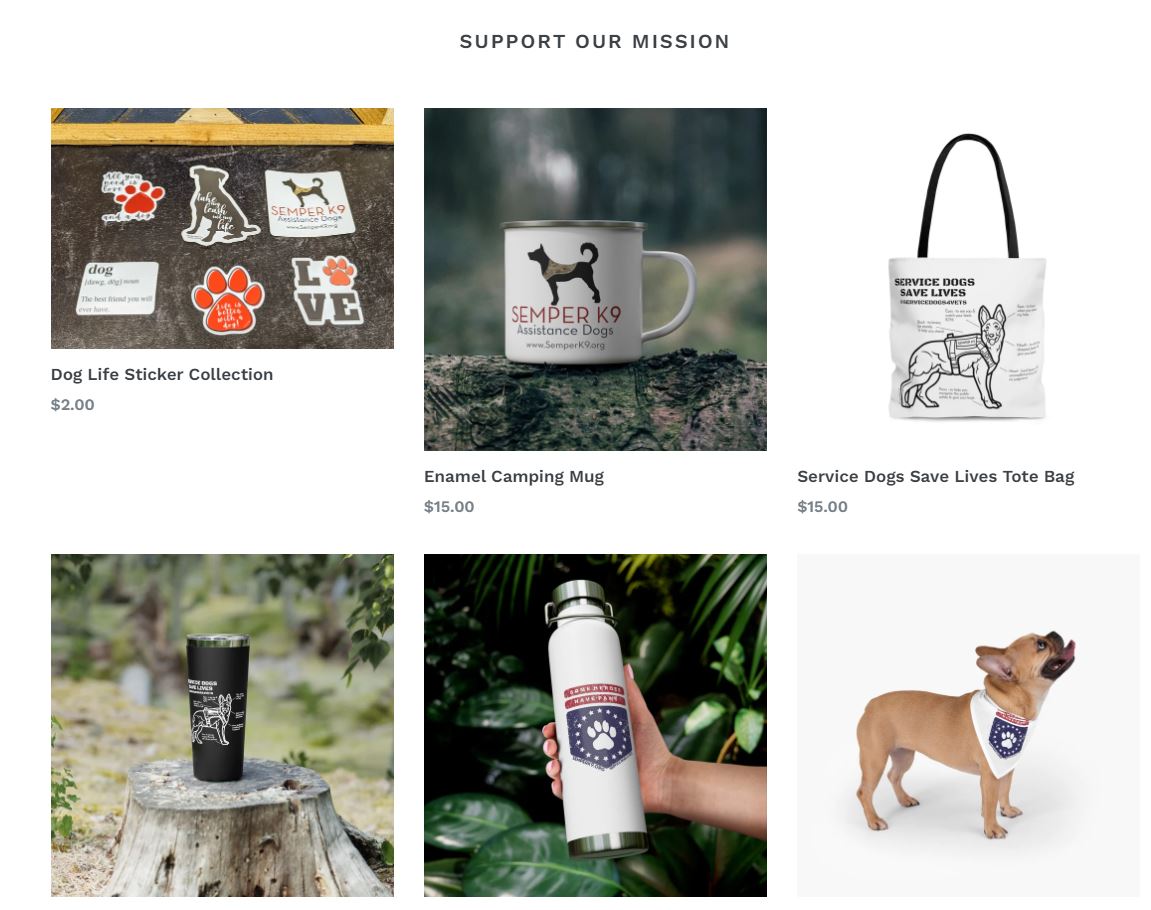 Wounded Warrior Project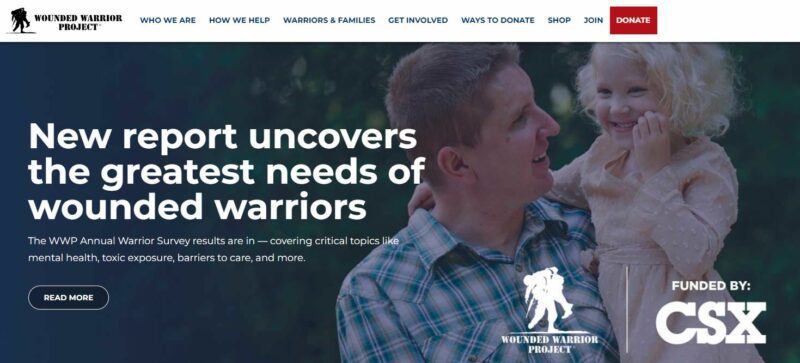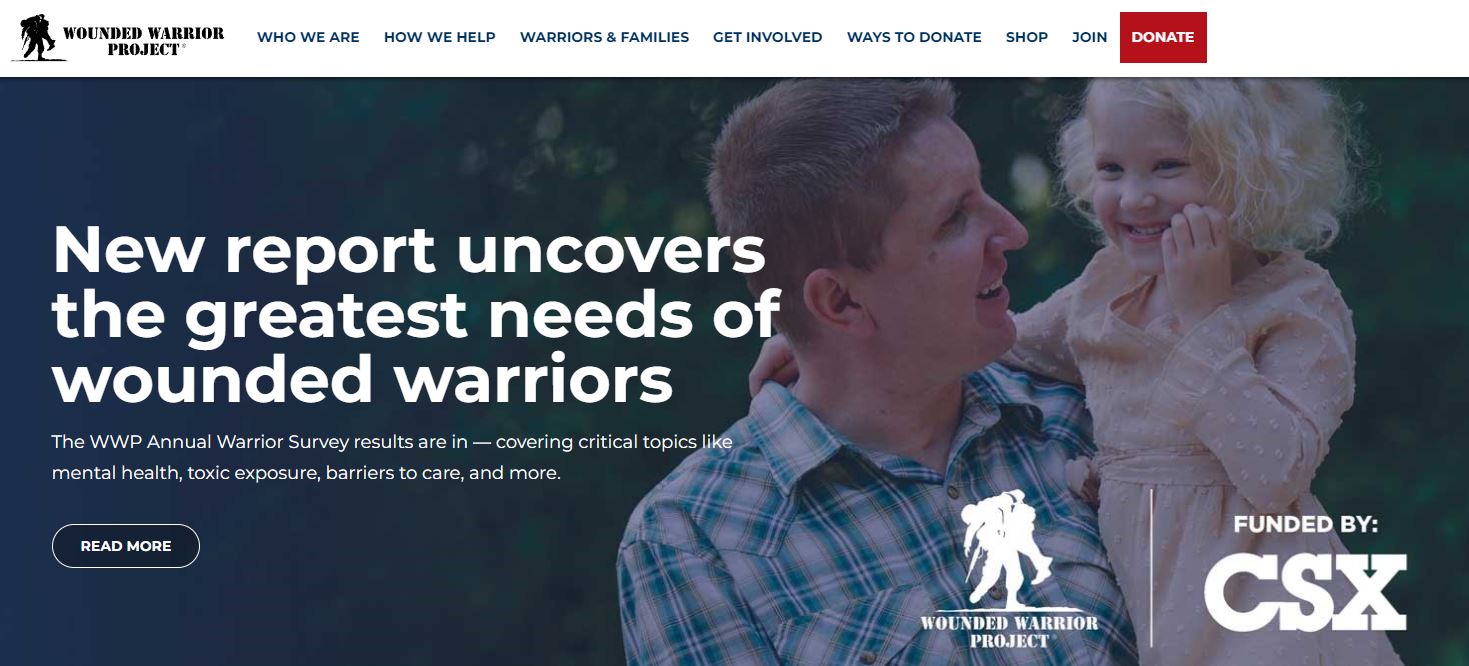 The Wounded Warrior Project is dedicated to honoring and empowering wounded warriors. They help "veterans and service members who served in the military on or after September 11, 2001, and incurred a physical or mental injury, illness, or wound during or after service."
Shop for gifts this season on their online shop to support the important work of helping veterans. 


Violence Prevention
Sandy Hook Promise


Sandy Hook Promise is a national nonprofit organization founded and led by several family members who lost their loved ones at the Sandy Hook Elementary School shooting on December 14, 2012. They are dedicated to "protecting America's children from gun violence in honor of the precious lives that were lost at Sandy Hook Elementary School."
"Sandy Hook Promise envisions a future where children are free from shootings and acts of violence in their schools, homes, and communities."
Support their essential mission of protecting children by shopping at their online store this holiday season.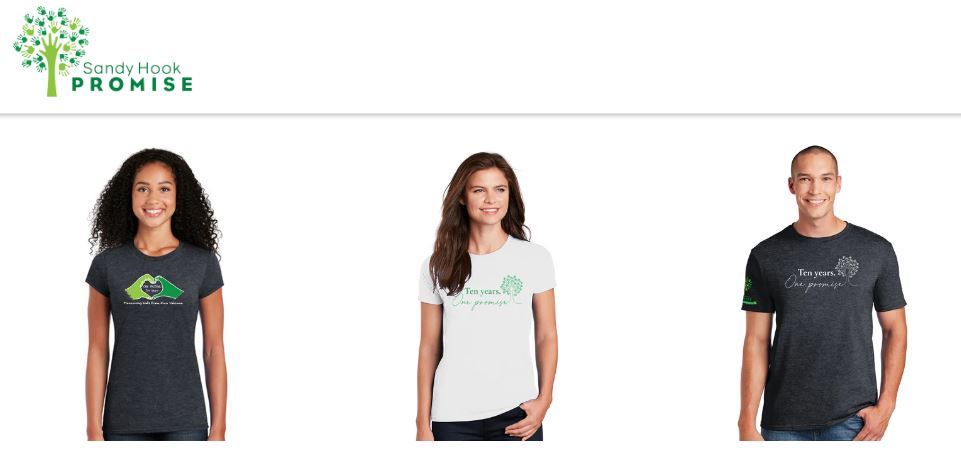 Donation Style Gifts
Have a loved one who is hard to shop for or doesn't like getting "stuff?"   
If you have a family member passionate about a cause, you could include a donation honoring them as their gift this year.
There are so many impactful organizations to choose from. Here are a few examples to help you get started.
For the Nature Lover: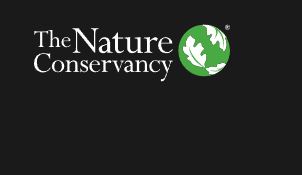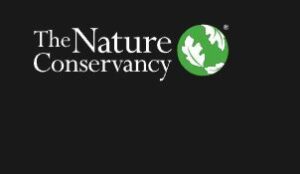 The Nature Conservancy– "Your support helps us take on the dual threats of climate change and biodiversity loss across 70+ countries and territories. "Give the gift of membership. Share the inspiration of protecting nature, and the recipient of your gift will receive full membership benefits, including a year of our award-winning Nature Conservancy magazine."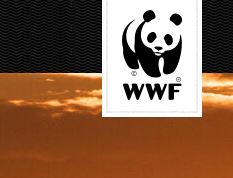 World Wildlife Fund– "As the world's leading conservation organization, World Wildlife Fund works in nearly 100 countries to tackle the most pressing issues at the intersection of nature, people, and climate. Donate to WWF's global conservation efforts and honor someone special. With your $60 donation, we'll email your desired recipient your message and special code, redeemable for any $60 item listed on our website." 
For the Sustainability Lover: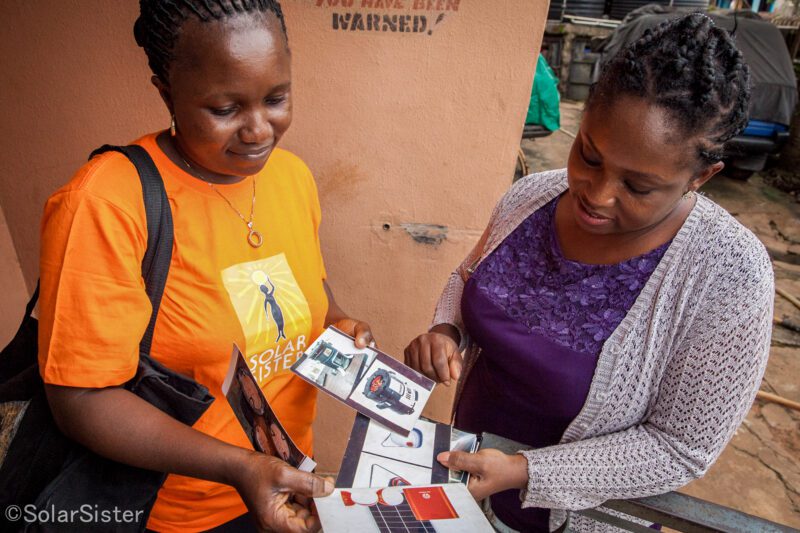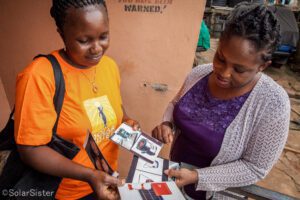 Solar Sister– "Give the gift of light. Solar Sister supports local women in Africa to create clean energy businesses. Because everyone should have affordable, clean power. Light the way– when you become a monthly donor, you ensure Solar Sister entrepreneurs receive ongoing mentoring and support to help their clean energy businesses thrive today and into the future."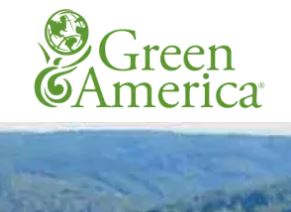 Green America– "Be the Solution to today's most pressing issues. Together, we're curbing the climate crisis. We work for a world where all people have enough, where all communities are healthy and safe, and where the abundance of the Earth is preserved for all the generations to come. For a monthly gift of $7 or more, we will send you a free 'I am a Green American' backpack, made from certified recycled materials and is climate neutral."
For the Animal Lover: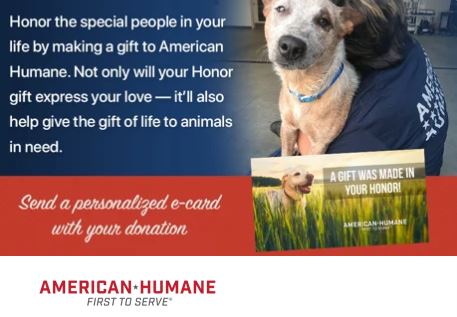 American Humane– "Honor a friend, relative, or even a pet with a donation to American Humane. Your gift will make a lifesaving difference to thousands of animals around the country who are without homes, without food, and without the comfort of love."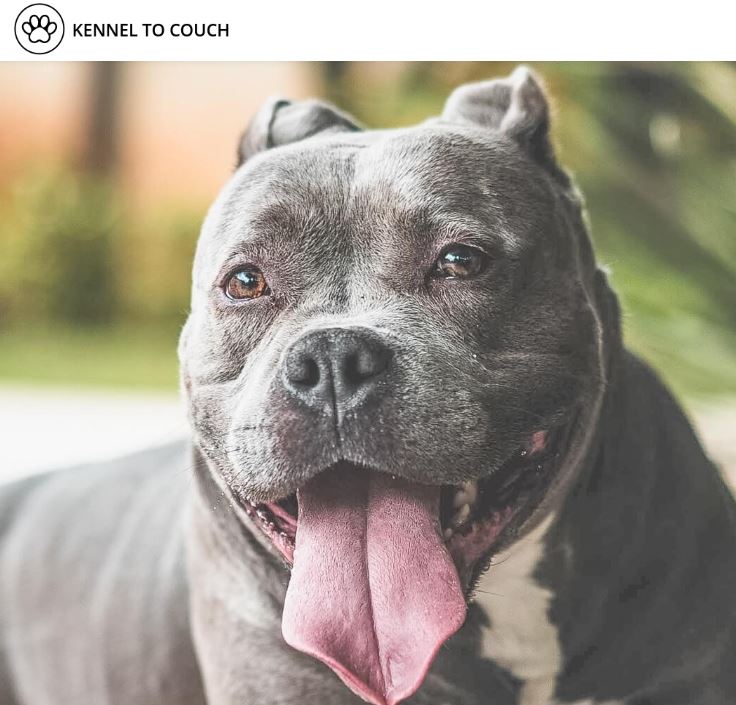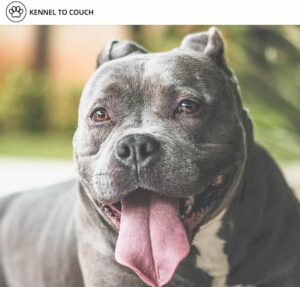 Kennel to Couch– "Our unique non-profit organization connects open-hearted dog lovers with individual, at-risk Pitbulls at shelters throughout the country, saving one Pitbull at a time. Learn how you can help. Help us expand our program nationally by becoming a monthly donor! It is our monthly donors that allow us to expand our program to additional shelters."
For the Book Lover: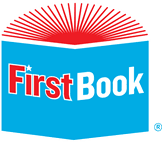 First Book, the largest online network of educators serving children in need, is launching their 4th annual Give a Million holiday fundraising campaign on November 1st. First Book has set the ambitious goal of getting 1 million new, high-quality books to children living in poverty. This holiday season, give the gift of reading and help First Book get 1 million books to kids in need. 
You can make this donation in honor of the book lover in your life! 
For the Arts and Crafts Lover: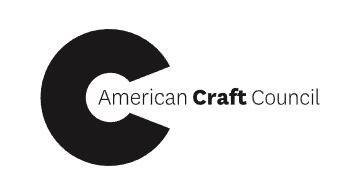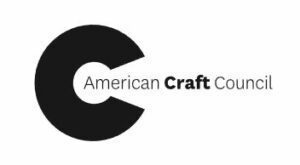 American Craft Council– "Joining the American Craft Council comes with a full-year subscription to American Craft magazine and other member perks—as well as the pride of being a driving force behind our nonprofit programs."
For the Music Lover: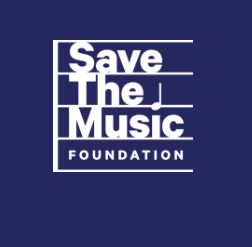 Save the Music Foundation– "WE ARE CELEBRATING 25 YEARS of delivering equitable access to music education for millions of students nationwide! Help our music nonprofit continue to serve more communities."
Or, let them choose.

Global Giving– "GlobalGiving is a nonprofit that supports other nonprofits by connecting them to donors and companies. Since 2002, we've helped trusted, community-led organizations from Afghanistan to Zimbabwe (and hundreds of places in between) access the tools, training, and support they need to make our world a better place. Give the gift of giving with a GlobalGiving Gift Card."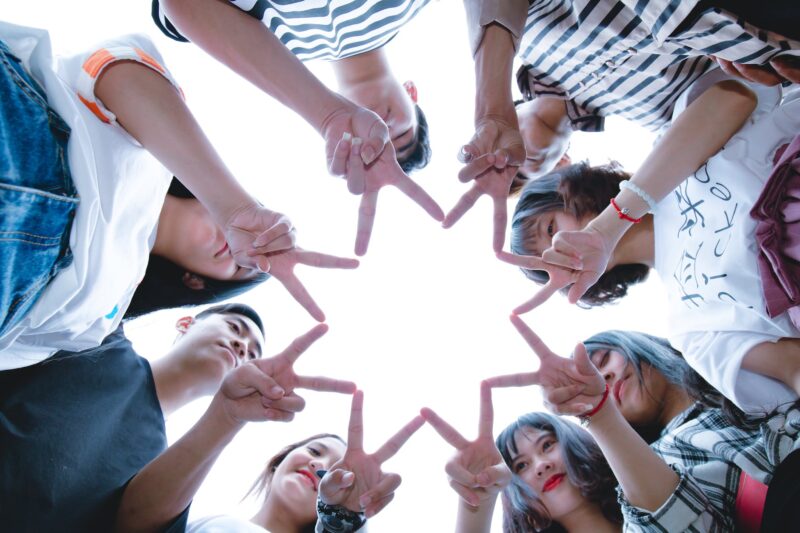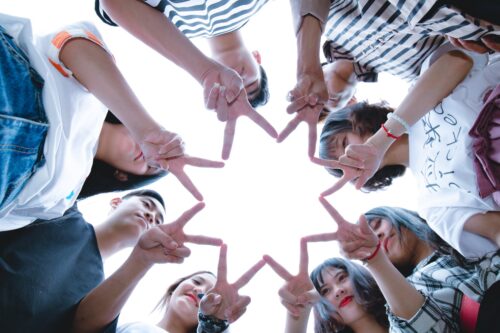 We hope you have found something special for your loved ones. With so many amazing nonprofit organizations in the world, we couldn't possibly include them all! If you didn't see what you were looking for here, we encourage you to research the nonprofit of your choice. Additionally, please consider supporting these nonprofits or any nonprofit you are passionate about. Changing the world takes teamwork. Thank you for reading!