If your nonprofit has applied for and is using Google Ad Grant, prepare to see a big increase in traffic on your website. This is a good thing—more visitors mean more people will learn about your cause and potentially donate.
Now's the time to prepare for a new audience by making sure your site puts your organization's best face forward. Use these tips to ensure your website does the work for you by leading new visitors through the donation process and converts them to lifelong supporters.
1. Tell your story with quality content
Your nonprofit's website should accurately reflect who you are and what cause or who you serve. What story does your website tell about your organization, especially to brand new visitors? Potential donors are curious how your nonprofit is making an impact in the communities of the people you serve.
Use storytelling by incorporating excellent writing, images and video on your site to show donors why they should support you. Consider refreshing your blog with personal stories about your cause or adding feature images of volunteers or employees in action on your homepage.
2. Give your mission the spotlight
New visitors to your site will want to understand the goal and mission of your nonprofit. Don't make them go digging through your site to find it. Craft a mission statement that will live front and center on your home page.
Keep it short and simple: two or three impactful sentences that summarize your nonprofits' cause and why it's important. This section is another great place to include a link or button that leads to your donation page. Connect your mission with a call to support it by giving to your nonprofit's cause.
3. Design for donations
Imagine a user has come to your website for the first time. They've read your nonprofit's mission statement and have been impacted by your content and cause. Now they're ready to donate. Where do they go? Don't let their journey end here.
By implementing a "Donate Now" button, frequently linking to your donation page in your website content and including a "Donate" page in your menu navigation, you're helping your website complete the fundraising funnel. Your request for donations on your site needs to be apparent and easy to accomplish in order to raise money online.
Below are the more technical ways your website design needs to support your call for donations.
Ensure it is optimized mobile (especially your donation page)
Navigation should be simple and easy to use
Double check the page speed
Stay consistent in branding
Promote social media sharing
Use only high-quality graphics and images
4. Explain other options
Be sure you aren't limiting new visitors to supporting you only through online giving by neglecting to explain other ways they can support your cause. Add a section or page on your site labeled "Support Us" or "Ways to Give." This page should make the case for a gift as well as expand on any and all ways they can connect with your nonprofit— including via online donations.
List out volunteer opportunities, encourage e-newsletter sign-ups and following your social accounts. Expand on other ways to donate (by mail, by phone, by monthly gift, peer-to-peer fundraising, corporate matching opportunities). A page like this will give allow a new visitor to turn from a passive supporter or one-time donor to long-term supporter of your nonprofit.
Bonus tip: Once you get new visitors to your site, you'll need a compelling and easy-to-use donation page. If you'd prefer to leave this part to the professionals, request a demo from 4aGoodCause. They make it easy for donors to give to your cause online.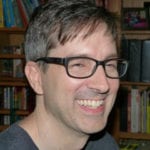 This Guest Post was written by Ronald Pruitt. Ronald is the President and Founder of 4aGoodCause, an effective and affordable online fundraising platform for small to midsize nonprofits. Ronald has more than 20 years of experience helping nonprofit organizations create effective and results-driven e-commerce Web sites. His extensive experience has made Ronald an expert in user-friendly online fundraising and understanding what drives donors to give online. Follow Ronald on Twitter at @4aGC.