At Nonprofit Megaphone, we are all honored and humbled to work for such amazing organizations. We want to take a moment in each newsletter to share more about the mission and work of one of our clients. This month, we would like to introduce you to Kennel to Couch.
If you have negative preconceived notions about the Pit Bull breed, all it takes is a quick chat with founder Thomas Bohne to instantly change your mindset. Thomas' story stars Rocky, the dog that changed everything for his family. Rocky came into their lives as a stray, wove his way into their hearts, and quickly became a family favorite. And not only did he change their family, but he also forever changed their perception of the Pit Bull breed, which has been consistently misunderstood and maligned.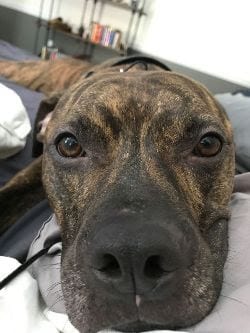 When Rocky suddenly died in February 2018 from a disease called IMHA (Immune Mediated Haemolytic Anaemia), the family was devastated. In Rocky's memory, they decided it was time to do whatever it takes to save other Pit Bulls in need of a home and to connect families with this wonderful breed that is so often misunderstood. Kennel to Couch was born.
It's been an incredible journey so far! Kennel to Couch first partnered with the Humane Society of Hartford County, MD, with the mission of helping their longest-tenured Pit Bull get adopted. Ace had been in the shelter for a year and a half without much hope of finding a family, but with the help of Kennel to Couch, he was adopted within two months! Since that time, seven Pit Bulls have been adopted in the first seven months, representing a combined eight years of life in a shelter.
Each of these adoptions makes an enormous impact because they free up more room in the shelter to help even more animals. Thomas was one of the first to understand that animal rescue is all about "throughput": helping shelters maximize the use of their limited space.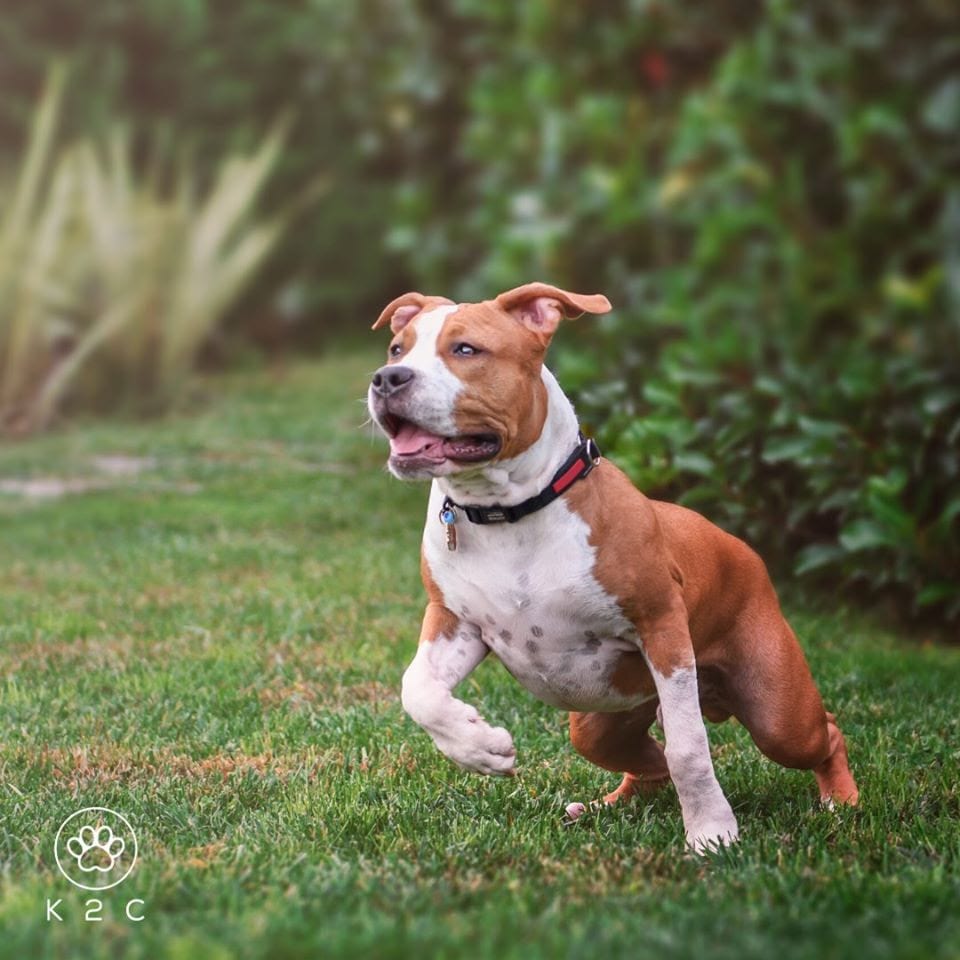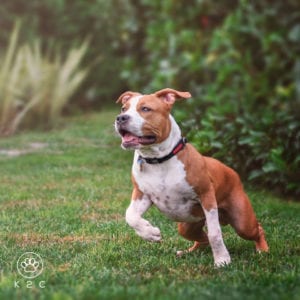 Thomas has an extensive marketing background and is utilizing all methods of marketing outreach to get the word out about Kennel to Couch, and partnered with Nonprofit Megaphone to manage his Google Ads. In an interview with Thomas, he shared, "We have found it to be hugely helpful. We had 80 visitors to our website in the month before we started, and since working with NPM, we now have between 4,500 to 5,000 per month." That's a 5,000% increase in the number of people learning about Kennel to Couch!
Successful content is an important strategy for the organization. Thomas writes content that drives specific behavior, such as this article explaining what to do when your dog dies and how to make a memorial donation.
Nonprofit Megaphone is excited to continue to partner with Kennel to Couch in their mission to rescue Pit Bulls from shelters to find loving families and homes for them in the months to come!