America's VetDogs
Providing Service Dogs for Veterans
New Website Visitors Monthly
Click Through Rate on Ads
People Interested in Applying for a Service Dog
PROVIDING SERVICE DOGS FOR VETERANS
America's VetDogs supports disabled veterans and first responders by providing them with service dogs. These animals specially trained to assist the unique needs of their human counterparts. Each dog costs tens of thousands of dollars to fully train and place, but the service is provided without cost to the recipient, made possible by generous donors.
America's VetDogs has been in the news for training and placing Sully, the service dog who accompanied former President George H. W. Bush during the last year of his life. Needless to say, we jumped on that opportunity to run impactful ads reaching people searching to learn more about Sully and the organization who trained him! This provided a textbook example of the power of the Google Ad Grant to reach a mass market audience and educate them about your organization's mission. Rather than simply reading news articles about Sully, searchers had an opportunity to visit the America's VetDogs website and get involved.
Nonprofit Megaphone worked with America's VetDogs to get tracking and analytics installed on their website, and the results have been breathtaking. The stats are shown at the top of this article: 3,000 new website visitors monthly, 8.94% click-through-rate, and over 127 individuals expressing interest in applying for a service dog themselves.
Just as Sully served former President George H. W. Bush behind the scenes, all of us at Nonprofit Megaphone are proud to serve America's VetDogs.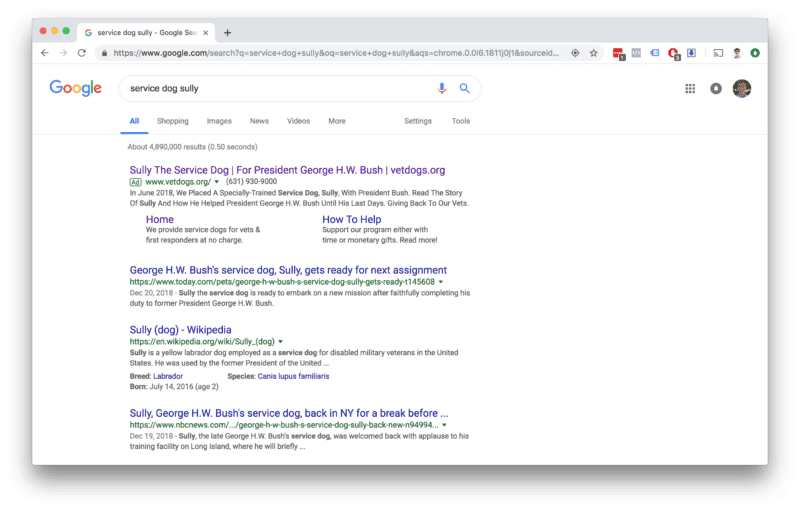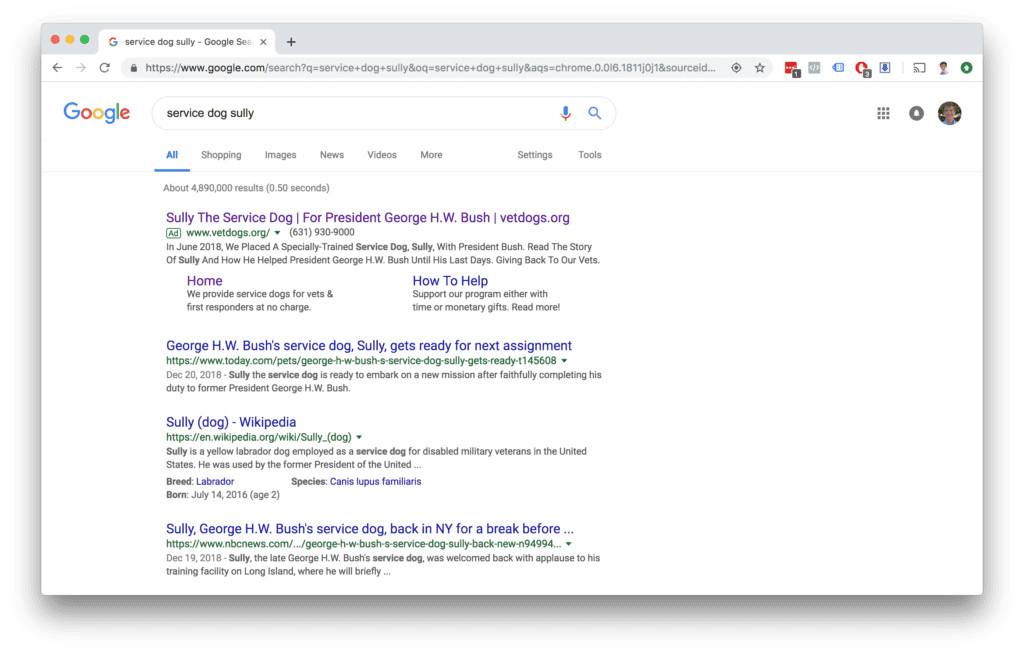 Schedule a Free Exploratory Call