Nonprofit Megaphone has




Proudly

Earned

the

Google


Premier Partner Badge

Being a Google Partner means that Nonprofit Megaphone is recognized for maximizing campaign success for our clients, driving client growth by maintaining clients' campaigns, and demonstrate Google Ads skills and expertise with certifications. Additionally, we have been awarded Premier Partner status for being among the top 3% of partners. Factors that determine this include client growth, retention, product diversification, and annual ads spend. As a Google Partner, we are given access to a comprehensive set of benefits and opportunities to further deepen our relationship with Google and our ability to provide the best management practices to your account.
Certified by Google
In addition to being a Google Partner, we are one of only nine inaugural agencies in Google's Ad Grants Certified Professionals program. The program only includes agencies that have been carefully vetted by the Google Ad Grants team as having true expertise in the Ad Grants program. Certified professionals are dedicated to nonprofits and have in-depth knowledge of Ad Grants requirements, features, and tools to manage your ads and maximize your results.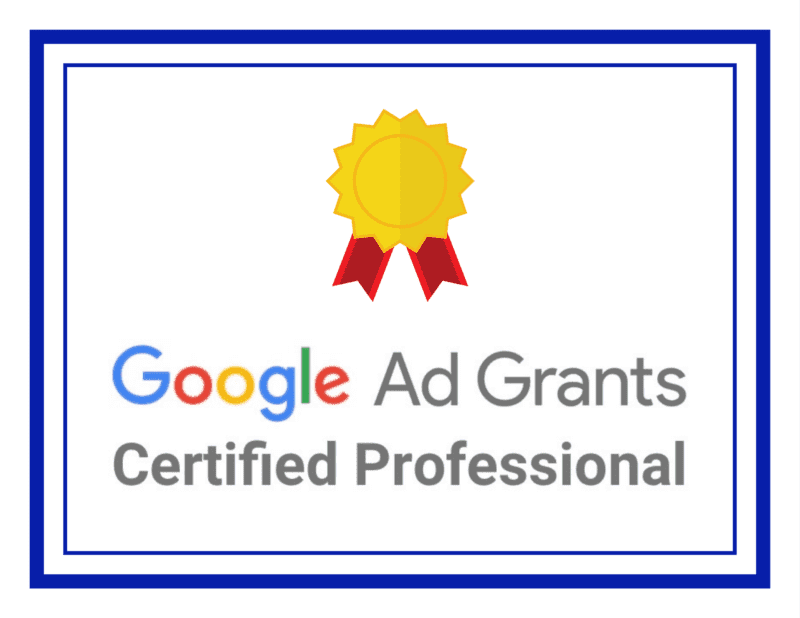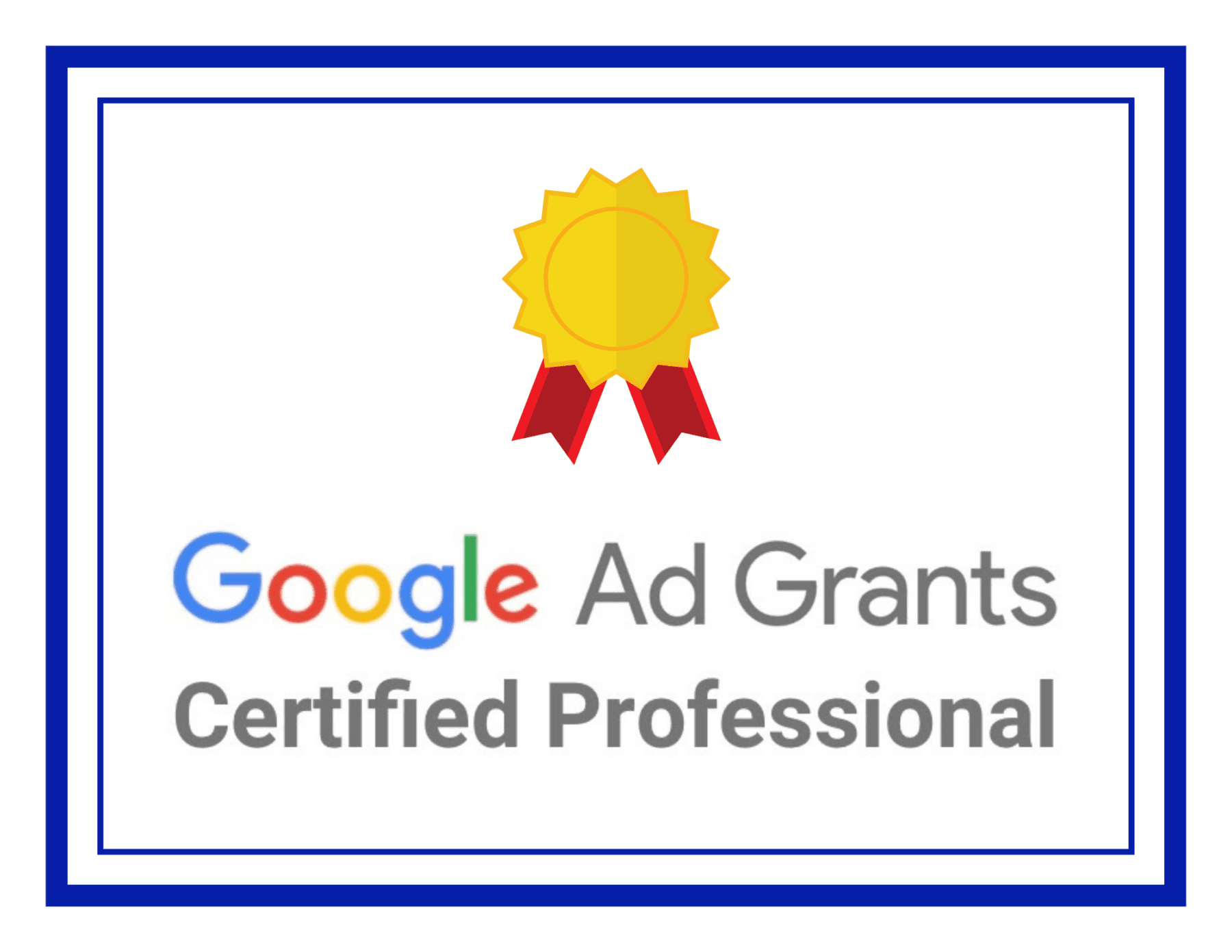 Grantees managed by Certified Professional Agencies drive
8x higher conversion values
than non-managed grantees. As a Certified Professional we have an ongoing feedback loop with the Ads Grants team and the opportunity to participate in special projects. This open communication channel allows us to resolve account issues quickly and be among the first to learn about new opportunities and best practices to maximize the potential of the Google Ad Grant program.